The Mexican stock exchange (BMV) trades at a loss in its first trading on Monday. The stock market falls back in a market that keeps its attention on the conflict between Russia and Ukraine, they began to negotiate a way out of this war after a series of Western sanctions on Moscow.
The index reference S&P/BMV IPC, made up of the shares of the 35 issuers with the highest value by capitalization and liquidity in Mexico, moved -0.70% to the level of 52,186.98 units. The index FTSE BIVAthe main of the Institutional Stock Market (Biva), falls -0.71% to a level of 1,076.73 points.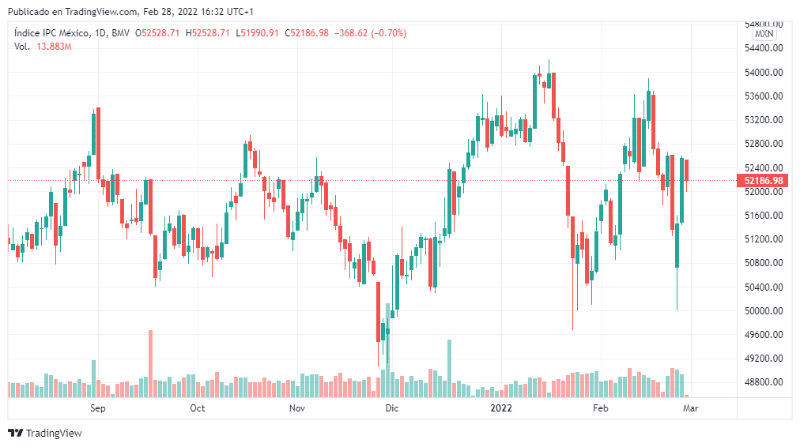 Within the reference index, most of the components operate in negative territory, with 24 values ​​in red and 11 in green. The losses are led by the papers of Volaris, with -3.83%; Cemex, with -2.56%; FEMSA, with -2.26%, and the telecommunications giant América Móvil, with -1.74 percent.
Western sanctions against Russia opened the door for negotiations, but the war is not over yet. "The week begins with negative movements in the stock market, the situation in Ukraine and the sanctions against Russia keep investors uneasy," explained Banorte.