The Mexican stock exchange (BMV) is trading at a loss in its first trading on Wednesday. The local stock market falls back, infected by the negative performance of its US peers, after it became known that inflation in the United States marked its highest year-on-year rise since 1990.
The benchmark index S&P/BMV IPC, made up of the shares of the 35 issuers with the highest value by capitalization and liquidity in Mexico, moves -0.12% to the level of 52,053.58 units. In the Institutional Stock Exchange (Biva), the main index FTSE BIVA outlines a fall of -0.10% to the level of 1,074.02 points.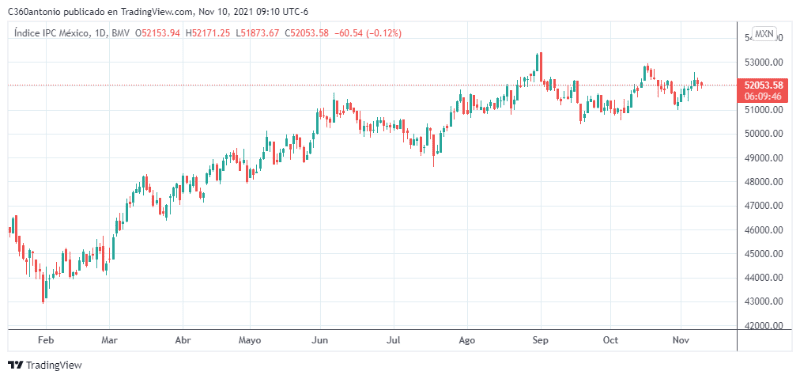 Within the benchmark, most of the components perform positively, with 19 values ​​in green, 15 in red, and one unchanged. The worst components so far this day are the Vesta, with -0.97% and Orbia, with -0.85%; Peñoles stands out on the hikes, with a gain of 1.92 percent.
The Consumer Price Index (CPI) of the United States accelerated 6.2% in October, its highest year-on-year record since November 1990. The figure, much higher than expected by the market, raises the stakes of tightening the monetary policy of the Federal Reserve sooner than expected.


Reference-www.eleconomista.com.mx