The Mexican stock exchange (BMV) closed the negotiations this Tuesday with a moderate fall. The local share market fell in the first session of the week, after a local holiday to commemorate the beginning of the Revolution, and with the shares of the retail giant Walmex leading the way in setbacks.
The benchmark index S&P/BMV IPC, made up of the shares of the 35 issuers with the highest value by capitalization and liquidity in the country, had a fall of -0.53% to a level of 51,161.50 units. For its part, the index FTSE BIVA, the main of the Institutional Stock Exchange (Biva), -0.49% at the level of 1,055.43 points.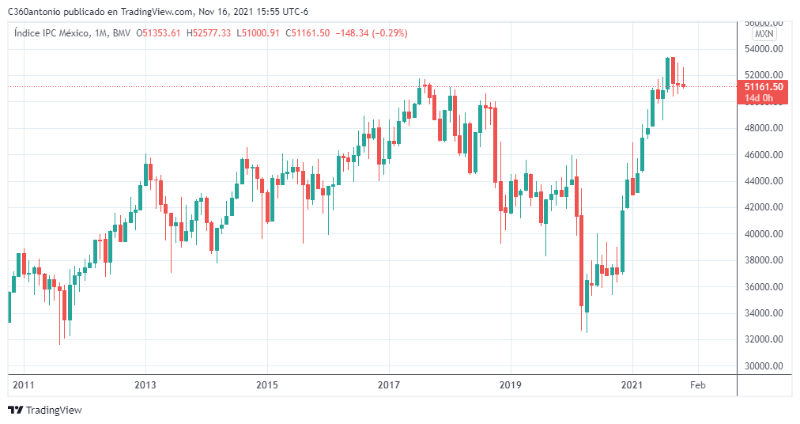 Within the benchmark, most components ended the session with losses, with 22 stocks in red and 13 in green. The greatest downward pressure to the interior was exerted by Walmex, which fell -2.01%; followed by Cemex, with -1.25%; the worst value was Coca-Cola FEMSA, which lost 3.29 percent.


Reference-www.eleconomista.com.mx