The Mexican stock exchange (BMV) closed the negotiations this Thursday with profit. The local stock market extended its advance for the third consecutive day, in a market in which nervousness related to Omicron decreases after positive news about the characteristics of this variant of Covid-19.
The benchmark index S&P/BMV IPC, made up of the shares of the 35 issuers with the highest value by capitalization and liquidity in Mexico, posted a gain of 0.47% to 52,650.91 units. The index FTSE BIVA, the main of the Institutional Stock Exchange (Biva) gained 0.48% to 1,087.97 units.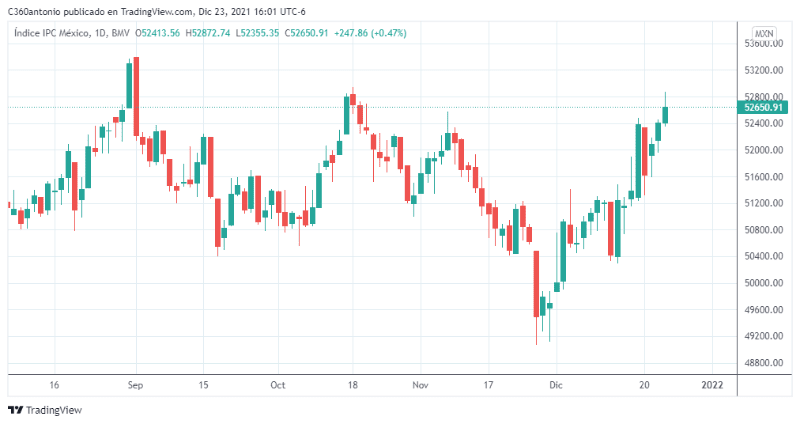 Most of the benchmark components posted gains, with 29 of those values ​​in positive territory and six in negative territory. The best performances were the Grupo Bolsa Mexicana de Valores, with 4.03%; Regional, with 2.90%; followed by Alsea, with 2.89%, and Liverpool, with 2.01 percent.


Reference-www.eleconomista.com.mx