The Mexican stock exchange (BMV) operates in the red in its first negotiations this Thursday. The local stock market fell after two consecutive days of gains, as concerns about the war between Russia and Ukraine returned to the market, without progress after the dialogue between their foreign ministers.
The index reference S&P/BMV IPC, made up of the shares of the 35 issuers with the highest value by capitalization and liquidity in the Mexican market, moved -0.23% to a level of 53,788.34 points. The index FTSE BIVAmain of the Institutional Stock Market (Biva), loses -0.27% at a level of 1,107.25 units.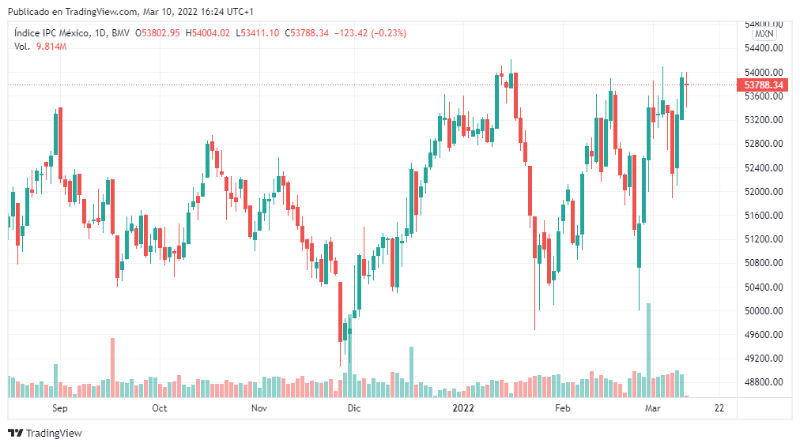 Within the index, most components trade at a loss, with 22 stocks in red and 13 in green. The worst performances today are those of raw materials companies such as Gruma, with -2.94%; GCC, with -2.68%; Orbia, with -2.93%, and Cemex, with -2.29%; Peñoles (2.18%) and Grupo México (2.12%) lead the increases.