The Mexican stock exchange (BMW) ended the day with profit. The local stock market ended a streak of six consecutive losses, with investors awaiting the latest third-quarter earnings reports and figures from the economies of Mexico and the United States.
The benchmark index S&P/BMV IPC, made up of the shares of the 35 issuers with the highest value by capitalization and liquidity in Mexico, rose 0.72% to close at the level of 52,206.59 units. The FTS BIVA, the main of the Institutional Stock Exchange (Biva), rose 0.70% to 1,074.08 points.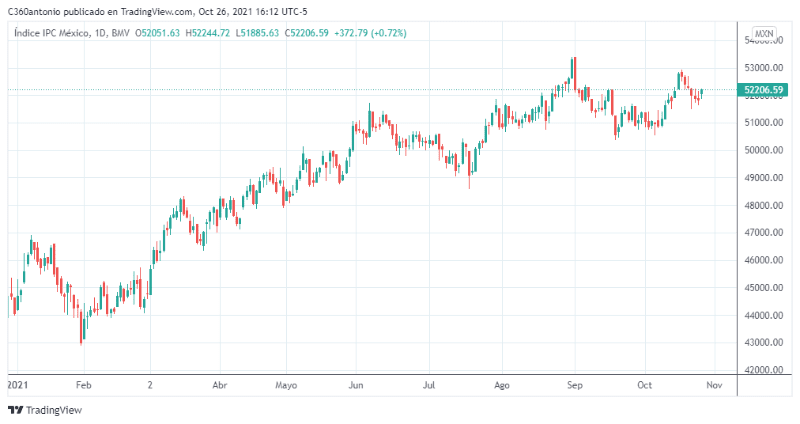 Within the benchmark index, a balance was observed between the components with losses and gains (18 in green and 17 in red). The best values ​​were those of FEMSA, with 2.79%; BanBajío, with 2.48%; Banorte, with 2.20%; Coca-Cola Femsa, with 2.14%, and América Móvil, with 2.04 percent.
On this day, 138.9 million securities were traded. The leading index accumulated in the last six sessions a decline of -1.84 percent.


Reference-www.eleconomista.com.mx