The BC Forest Fire Service says the fire season has been well below an average year, but hot, dry conditions are ahead in the northern third of the province.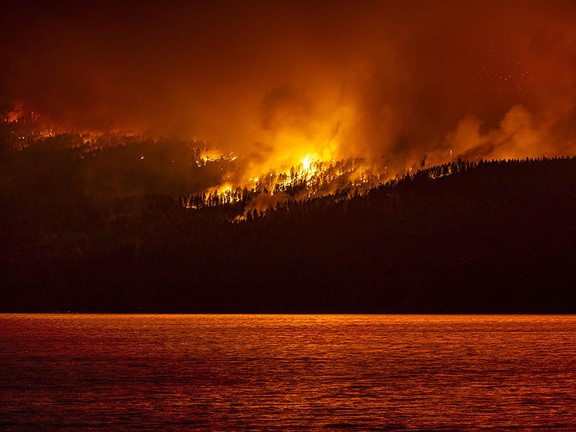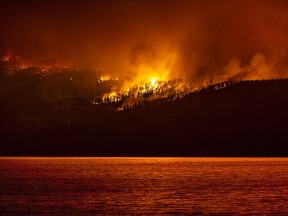 article content
The chief forecaster for the provincial wildfire service is one of the happiest people in BC to see a cool and wet start to summer.
article content
Matt MacDonald of the BC Forest Fire Service says fire season so far has been well below an average year, thanks to abundant rainfall and below-normal temperatures for most of the past month. .
MacDonald predicted that cooler month and was glad to see it materialize, he said in an update on Thursday.
It was wet enough to erase the effects of several years of summer drought conditions and sparked significantly fewer fires than normal.
MacDonald said lightning, the most common cause of wildfires, has been typical in 2022, with around 60,000 recorded lightning strikes. That's about 1,000 above the 20-year average, but lots of snow on mountaintops and lots of green means they haven't started many damaging fires.
article content
While there were 110 lightning-caused fires in a hot, dry 2021, there have only been about 30 new fires this year. And they have scorched an area less than 10 percent of historical averages for this time of year.
Overall, there have been 217 wildfires as of July 4, which is about half of an average year.
WARMER, DRYER IN THE NORTH
However, it has been a bit warmer and drier in northern BC, so there is some concern for the coming weeks at Northwest and Prince George's fire centers, MacDonald said.
Last weekend alone, lightning strikes sparked 11 new wildfires in the north, with a total of 14 currently burning in the upper third of the province.
And the weather outlook is for above-average temperatures and dry conditions for the second half of July and August. It's not a massive heat dome like 2021, but temperatures should average a degree or two above average, which is "definitely noteworthy," MacDonald said.
article content
Timely response to new fires will be key to mitigating wildfire risk to northern fire centers in the coming weeks, he said.
Also, the weather is a wild card as forecasts are not perfect many weeks into the future.
"All we need is a week or so of warmer weather and a little bit of wind" and we could face a wave of new fires, said MacDonald, who said the area from Cassiar to Fort Nelson is the most concerning given the conditions. current.
In the long term, it's hard to say how the forests will dry out because most summer precipitation comes from small-scale thunderstorms, which are nearly impossible to forecast weeks in advance, he said.
TEAMS HELPING OUTSIDE BC
Forestry Minister Katrine Conroy said the slow start to fire season in BC has meant crews have been able to help in other jurisdictions.
He said more than 100 staff members are in the Yukon and Alaska, which are experiencing heat and drought unlike their neighbors to the south.
He noted that more than 900 staff members from out of province came to BC during last year's challenging wildfire season, so it's nice to be able to return the favor.
He also noted that BC has a wildfire prevention fund that communities can apply to develop projects that reduce the risk of devastating fires. The money coming into the BC Wildfire Service also means it's transforming into a year-round service, Conroy said.