The BC Lions will have their hands full on Saturday with star running back Andrew Harris spearheading a potent Toronto offense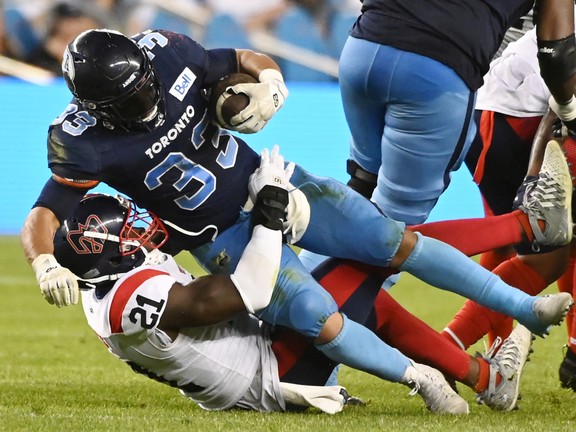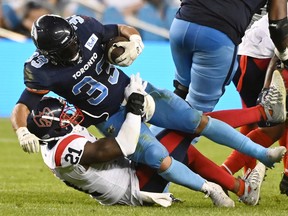 Article content
Toronto Argonauts (1-0) at BC Lions (1-0)
Article content
When: Saturday, 7 p.m.
Where: BC Place
TV/Radio: TSN/AM730;
Line: Lions-5.5
Weather: 26C, roof open
---
FIVE THINGS TO WATCH
BACK, IN BLUE
He put BC behind him a long time ago. Now Winnipeg is taking their turn in the rear-view mirror. But Andrew Harris would like nothing more than to run past both clubs — and the exclusive 10,000 yard mark — this season. Harris makes his first appearance in BC as an Argo, and is just 252 yards away (9,748) from cracking the 10K rushing club, that has just four other members. He had 87 yards on 18 carries in his Toronto debut last week.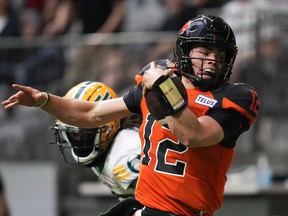 SHORT AND SWEET
Nathan Rourke may have led BC to 59 points last week, but it wasn't through any long-bomb passes. The Lions QB concentrated on the short and mid-range, with none of his recorded 29 pass attempts going over 20 yards. But his 89.7 completion percentage, QB efficiency 151.8 and TD efficiency (7/12: 58.2%) are still tops in the CFL heading into Week 3.
Article content
THE HANGOVER
There's no One Republic, and no hope or hype infusing the energy of an opening night game. And the Lions are hoping there's no lingering hangover from the big party.
"We've been in that process all this week," said coach Rick Campbell. "The bye week, that's in the rear-view mirror. We came back early so that we could get extra work in. To be good in professional sports. You have to be able to look forward and keep moving on, so that's all in the rear-view mirror."
UP AND DOWN
From 2014-17, the Argonauts never lost a game at BC Place, going 4-0 and outscoring the Lions 135-77. It was domination. But the Lions snapped that streak in 2018, winning 26-23 before blowing Toronto out 55-8 in 2019. That was the last time previous to opening night that BC had scored 50+ points, and that game was the second-largest margin of history.
Article content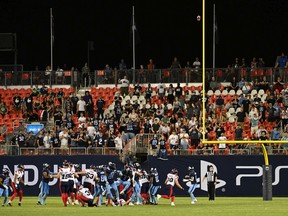 JUST FOR KICKS
The Argos might be the only team in the East with a win right now, but they needed a 21-yard miss from Montreal kicker David Cote with 11 seconds left last week to hold on for the win. The Boatmen had their own kicking issues, with Boris Bed missing from 35 and 45 late in the game and failing to put the game to bed.
---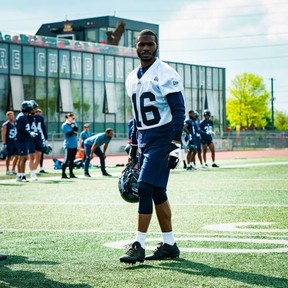 KEY MATCHUP: CB Garry Peters vs. WR Brandon Banks
Andrew Harris isn't the only disenfranchised free agent who signed in Toronto this year. Brandon (Speedy B) Banks, who had a bitter departure after eight years in Hamilton, had three catches for 39 yards and a touchdown against Montreal. Peters had four tackles and one of four interceptions by the ball-hawking Lions defense against Edmonton, and looks to shut down Banks out wide.
Article content
---
NOTEWORTHIES: Lucky Whitehead might have some social media competition now that the Lions have signed Shai Ross. The receiver joined the team Thursday after being cut by the Edmonton Elks. The wideout is known for viral videos of him backflip-dunking an Oreo cookie, and backflipping while holding a heavily laden barbell. … Delvin Breaux has returned to the active lineup for BC after missing the opener with an elbow injury. "He's a veteran guy, proven performer… a guy that we hope can lock down his guy. And he's had a great attitude … I appreciate it. He's been great off the field and in the meeting room, taking notes and doing all the right things that you want players to do. So he's been a good example to the younger guys," said Campbell.
---
OUR TAKE: The Argos were lucky to win last week. The Lions were not. But Toronto has been one of the East teams to find success at BC Place, and apart from their 2019 debacle, they have always played the Lions tough. But the Leos look to ride the still-rippling momentum from their home opening win two weeks ago. Lions 27, Argos 9
---
STAT PACK:
LIONS vs. ARGUS
59.0 (1st) points for 20.0 (6th)
15.0 (4th) Points allowed 19.0 (5th)
282.0 (5th) Yard passing 269.0 (7th)
187.0 (1st) Yard rushing 107.0 (3rd)
464.0 (1st) Net yards offense 360.0 (5th)
281.0 (1st) Net yards allowed 344.0 (4th)