Plans to refuse to work overtime and work according to the rules are avoided as the union and the employer reach a last minute agreement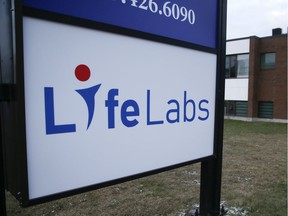 Article content
Labor action has been prevented in British Columbia's largest private medical laboratory network.
Article content
On Sunday afternoon, the BC General Employees Union said its bargaining committee had reached a tentative agreement with the employer and plans to reject voluntary overtime and work according to the rules had been canceled, starting of Monday.
In a prepared statement, the union said the tentative agreement would be presented to LifeLabs' 1,550 unionized workers on Monday, after which a vote would take place.
BCGEU President Stephanie Smith said nearly all of those workers had voted in July to go on strike if necessary, and the negotiations led to a stalemate last week which in turn led to the threat of labor action.
The real strike was not possible because LifeLabs is designated as an essential service, according to the company.
The root of the conflict was wages.
LifeLabs' unionized workforce includes medical laboratory technologists, laboratory technical assistants, customer information specialists, couriers, and clinical technical assistants, working at 94 locations throughout BC.
The Canada company is owned by the Ontario Municipal Employees Retirement System.
On Saturday, more than 200 LifeLabs union members demonstrated at the Burnaby Reference Laboratory, along with labor allies from across the region.
Reference-vancouversun.com