Trail resident Gene Karl Lahrkamp, ​​36, has been on the run since February when Royal Thai Police alleged he and co-accused Matthew Dupre, 36, had traveled to the island of Phuket to kill former Abbotsford gangster Jimi Sandhu.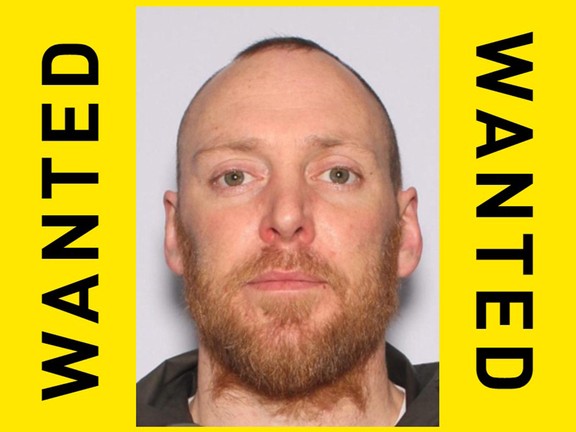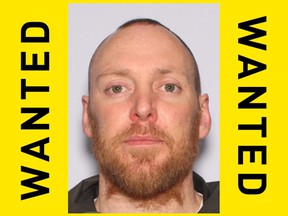 Article content
Two BC men facing murder and conspiracy charges in gang-linked violence were among four people who died in northwestern Ontario when a small plane crashed there last week.
Article content
Trail resident Gene Karl Lahrkamp, ​​36, had been on the run since February when Royal Thai Police alleged he and co-accused Matthew Dupre, 36, traveled to Thailand to kill former Abbotsford resident and United Nations gangster Jimi Sandhu. Both are ex-Canadian military.
Dupre was arrested on Feb. 20 in Sylvan Lake, Alta., and remains in jail pending an extradition hearing. But Lahrkamp had been on the run until his body was among those recovered April 30 at the crash site near Sioux Lookout, Ont.
Also on the four-seater Piper PA 28-140 plane was Kamloops resident Duncan Bailey, 37, who is linked to the Independent Soldiers gang. He had been out on bail on a conspiracy to commit murder charge related to a Vancouver shooting on Oct. 6, 2020.
Article content
The Ontario Provincial Police is conducting a criminal investigation into the mysterious flight, while the Transportation Safety Board also has a probe into why the plane went down.
OPP spokesperson Bill Dickson said the pilot was also a BC resident, 26-year-old Abhinav Handa of Richmond. But Dickson said he couldn't release the identity of the fourth victim as family members had not yet been located and notified.
Transportation Safety Board official Eric Vermette told Postmedia that the small plane left Dryden, Ont., at 9:09 pm central time on April 29, headed for Marathon, Ont., about 700 kilometers away.
After a report about the plane being overdue, a search was conducted. The crash site was found about 7:45 am the next morning.
Article content
Vermette said determining the final destination of the privately owned plane will be part of the safety board's investigation.
Civil aviation records show the plane is owned by a Richmond woman and that it left Delta Heritage Park Airport just before 6 pm on April 23. It passed over Chilliwack, then headed east. It departed southern Alberta on the evening of April 28 and Swift Current on the morning of April 29.
"We did send two investigators to the site of the airplane crash. They're now back in Winnipeg and we continue to gather data and to assess the occurrence," Vermette said. "Whenever we do an investigation, we look at maintenance records of the aircraft, and ensuring that the pilots are qualified and trained to fly that aircraft."
Article content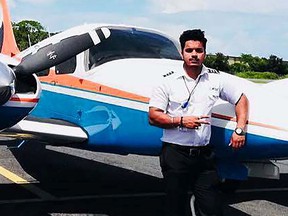 He said the small Piper plane is normally used as a personal aircraft or for flight training.
So how did an alleged BC hitman end up on a plane in northwestern Ontario with a Kamloops gangster accused in a Vancouver murder plot?
BC's Combined Forces Special Enforcement Unit already has an investigation into possible crimes committed in Canada related to the Feb. 5 murder of Sandhu in Thailand.
Sgt. Brenda Winpenny said given Lahrkamp's death, her agency's "investigative team will be working with our policing partners to establish what, if any, connections the occupants of the plane may have to each other."
Bailey was charged in November with plotting to kill Mir Hussain 13 months earlier. Hussain was leaving a West Side pub with his wife and children when he was shot on Oct. 6, 2020.
Article content
Hussain survived the shooting, but was killed on May 22, 2021. His murder remains unsolved.
Dan McLaughlin of the BC Prosecution Service said Tuesday that "a warrant for his arrest for failing to comply with bail conditions was issued on April 26."
According to a civil forfeiture case filed against Bailey and former Kamloops resident Sheldon Viney last November, Vancouver Police seized almost $400,000 in Okotoks, Alta., that was allegedly payment for the 2020 Hussain shooting.
The cash was seized on Dec. 16, 2020 at Viney's residence.
"During the investigation, D. Bailey and S. Viney were identified as conspirators in the murder plot," the lawsuit alleged. "The (Vancouver Police Department) located a series of text messages that included photos of a bag with a large amount of Canadian currency. The messages indicate the currency is payment in the murder plot."
Viney has not been charged criminally and filed a statement of defense denying the allegations, saying the seized cash was his and was legally obtained.
Twitter.com/kbolan