BBVA Mexico lowered its expectation of growth of the Gross domestic product (GDP) for 2021, from 6.3% to 6.0%; while for 2022 it increased from 3.0% to 3.2%.
In your report Mexico situation presented this Thursday, the bank explains that this is a consequence of the weakness of domestic consumption and the low growth of manufacturing in the automotive segment, derived, in turn, from the prolongation of "bottlenecks" due to the impact of the pandemic in value chains around the world.
The document prepared by the economic studies area of ​​the institution, specifies that the most recent data of the Indicator of Big Data consumption BBVA Research, show a contraction in private consumption in the third quarter of the year, given the fading of the momentum for the reopening and the increase in cases of the Delta variant of Covid-19.
Carlos Serrano, Chief Economist of BBVA Mexico, highlighted in videoconference that Mexico's recovery is slower than that observed in other countries in the region.
"It is a slower recovery than that observed in other Latin American economies, mainly due to the absence of a countercyclical response," he said.
He added: "these revisions are due to the fact that the economy slowed down due to this third wave and these bottlenecks, and we think that part of that loss will be recovered next year."
Regarding investment, the report shows that the first data for the third quarter are below expectations, after the 11.0% growth registered in the first half of the year, and anticipates that it will resume its recovery path in 2022.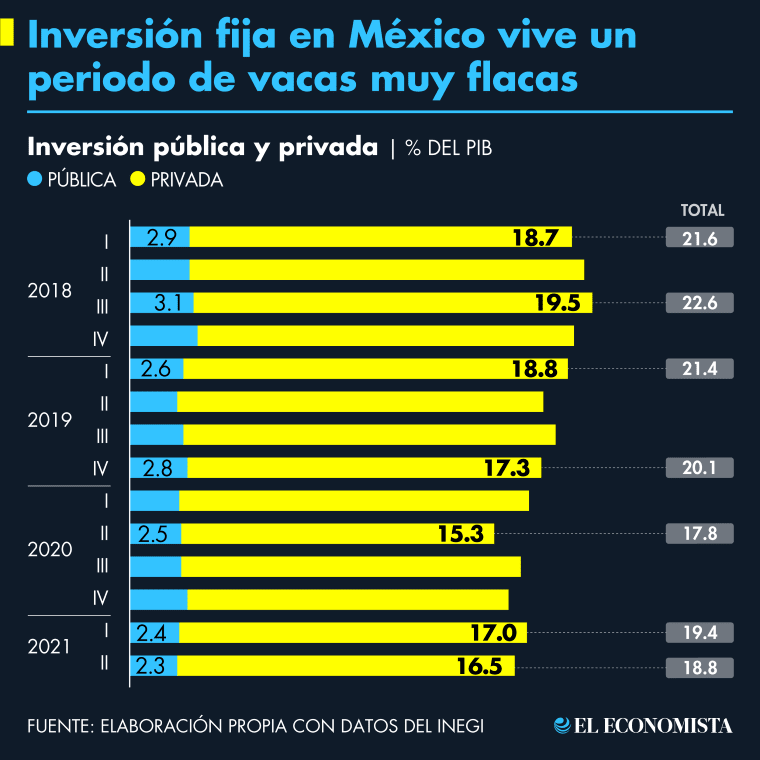 On the other hand, it mentions that although the pace of formal job creation has accelerated in the second half of 2021, high levels of labor informality and underemployment prevail.
Inflation would yield from 2Q 2022
Refering to inflationCarlos Serrano commented that it is being elevated at 6%, when it is normally close to 3.5%, but said that this trend is due to changes in relative and not generalized prices.
For this reason, he estimated that it will continue like this in the remainder of 2021, but that from the second quarter of 2022, a marked decrease will be seen so that it begins to converge to the range that the Bank of Mexico (Banxico) has.
Reasonable tax package
And regarding the Tax Package for 2022, the chief economist of BBVA Mexico considered that it is reasonable.
However, regarding the limits that are established for deductions to donations, he said that in most advanced countries they are allowed.
"If there is any abuse through these figures, it should be sanctioned, but we believe that economically, in the world there are a multiplicity of studies that show that they are effective in encouraging both donations and voluntary savings," he said.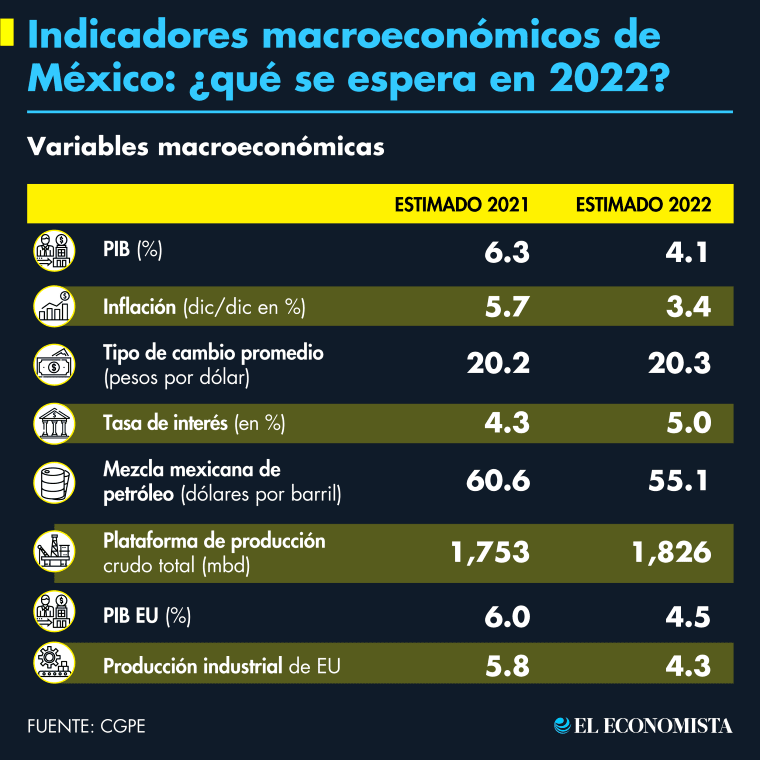 kg


Reference-www.eleconomista.com.mx