Here's your weekly roundup of climate change news for the week of Aug. 1 to Aug. 7, 2022.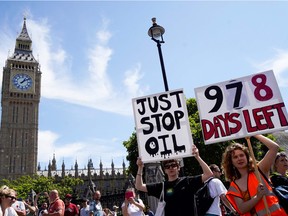 Article content
Here's your weekly update with what you need to know about global climate change and the steps B.C. is taking to address the climate and ecological crises for the week of Aug. 1 to Aug. 7, 2022.
Article content
This week in climate news:
• UN chief urges tax on 'grotesque greed' of oil, gas companies
• U.S. Senate Democrats get green light on $430 billion climate bill
• Lytton wrestles with climate-proofing its future
The UN's Intergovernmental Panel on Climate Change has warned for a decade that wildfires, drought, severe weather, such as B.C.'s deadly heat dome in June, and flooding would become more frequent and more intense because of the climate crisis.
Last August, it issued a "code red" for humanity and earlier this year the panel, made up of hundreds of scientists from around the world, said the window to stop global warming from exceeding 1.5 C was closing.
Last month, it released a report with solutions for how to drive down greenhouse gas emissions, mainly by transitioning away from fossil fuels.
Article content
There is a global scientific consensus on climate change. Multiple studies published in peer-reviewed scientific journals show that human activities are the primary cause of global warming.
Check back here every Saturday for a roundup of the latest climate and environmental stories. You can also get up to date B.C.-focussed news delivered to your inbox by 7 a.m. by subscribing to our newsletter here.
---
A glance at B.C.'s carbon numbers:
B.C.'s gross greenhouse gas (GHG) emissions in 2019 (latest available data:) 68.6 million tonnes of carbon dioxide equivalent (MtCO2e.) This is an increase of 3.0 MtCO2e, or 5 per cent since 2007, the baseline year.
B.C.'s net emissions in 2019: 67.2 MtCO2e, an increase of 1.5 MtCO2e, or two per cent, since 2007.
B.C.'s 2030 target: 40 per cent reduction in net emissions below 2007 levels.
B.C.'s 2040 target: 60 per cent reduction.
B.C.'s 2050 target: 80 per cent reduction.
Canada's 2030 emissions target: Between 40 and 45 per cent reduction.
Canada's 2050 emissions target: Net-zero.
Article content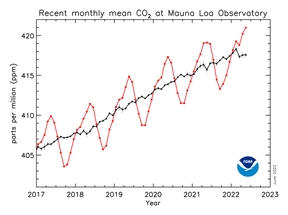 ---
Climate change quick facts:
The Earth is now about 1.1 C warmer than it was in the 1800s.
Globally, 2021 was the fifth warmest year on record.
Human activities have raised atmospheric concentrations of CO2 by nearly 49 per cent above pre-industrial levels starting in 1850.
The world is not on track to meet the Paris Agreement target to keep global temperature from exceeding 1.5 C above pre-industrial levels, the upper limit to avoid the worst fallout from climate change.
2015-2019 were the five warmest years on record while 2010-2019 was the warmest decade on record.
On the current path of carbon dioxide emissions, the temperature could increase by as much as 4.4 C by the end of the century.
In April, 2022 greenhouse gas concentrations reached record new highs and show no sign of slowing.
Emissions must drop 7.6 per cent per year from 2020 to 2030 to keep temperatures from exceeding 1.5 C and 2.7 per cent per year to stay below 2 C.
97% of climate scientists agree that the climate is warming and that human beings are the cause.
(Source: United Nations IPCC, World Meteorological Organization,UNEP, Nasa, climatedata.ca)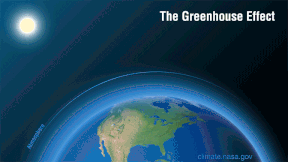 Article content
---
LATEST CLIMATE NEWS
United Nations Secretary-General Antonio Guterres on Wednesday slammed the "grotesque greed" of oil and gas companies and their financial backers and urged governments globally to "tax these excessive profits" to support the most vulnerable people.
"It is immoral for oil and gas companies to be making record profits from this energy crisis on the backs of the poorest people and communities, at a massive cost to the climate," Guterres told reporters.
The two largest U.S. oil companies, Exxon Mobil Corp XOM.N and Chevron Corp CVX.N, British-based Shell and France's TotalEnergies combined earned nearly $51 billion in the most recent quarter, almost double what the group brought in for the year-ago period.
"I urge all governments to tax these excessive profits, and use the funds to support the most vulnerable people through these difficult times," Guterres said.
"And I urge people everywhere to send a clear message to the fossil fuel industry and their financiers: that this grotesque greed is punishing the poorest and most vulnerable people, while destroying our only common home," he said.
—Reuters
A year after a wildfire destroyed the western Canadian village of Lytton, residents, municipal leaders, and the British Columbia government are grappling with the slow and costly reality of future-proofing a community against climate change.
The remote village sits at the confluence of the Fraser and Thompson rivers in the high, dry mountains of interior B.C., making it a bullseye for fires and landslides.
In June 2021, 90 per cent of Lytton's structures burned down, a day after the village recorded Canada's hottest-ever temperature.
Now officials have a unique opportunity to rebuild an entire community from scratch using fire-safe materials and energy efficient building standards.
But long-term disaster mitigation plans and net-zero ambitions are running up against the realities of human impatience and reimbursement limits from insurers. Burned-out residents, many still living in temporary accommodation, want to rebuild homes and get on with their lives.
"There's a distinct difference between what would be ideal and what's realistic," said Tricia Thorpe, 61, who lost her home in the fire.
"I don't think anybody has a problem with building fire-smart, but they're trying to build a model village. They're talking about solar (panel) sidewalks."
—Reuters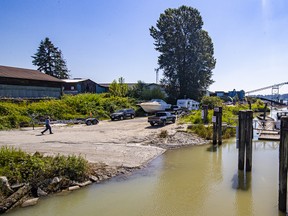 Article content
More than half of Fraser River dikes would overtop in repeat of 1894 flood, new modelling shows
In May of 1894, rapid snow melt triggered a massive flood from the upper Fraser Valley to Richmond. Homes, barns and bridges were swept away and railway tracks were left twisted from the deadly flooding.
The flood was the largest on the Fraser River since settlers arrived. But because the population was so low, the value of property damages was not great, perhaps a half-million dollars by one estimate.
Today, a similar event would have a much different result.
A Postmedia analysis of information recently provided to Lower Mainland municipalities shows more than half of the dikes along the lower Fraser would overtop in a repeat of 1894, inundating homes and businesses in towns and First Nation communities, and vast swaths of farmland.
The data provided to Metro Vancouver and Fraser Valley municipalities — and to Postmedia at its request — used the latest dike crest survey information produced by the province in 2019 and 2020 and was applied to five flood scenarios, ranging from the 1894 flood, considered a one-in-500-year event, to a one-in-20-year event.
Read the full story here.
—Gordon Hoekstra and Nathan Griffiths
---
RELATED SOCIAL MEDIA
Article content
---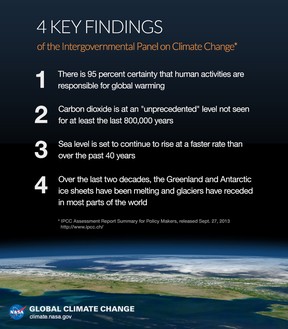 GUIDES AND LINKS
B.C. Flood: Read all our coverage on the Fraser Valley and beyond
Frequently asked questions about climate change: NASA
Climate change made B.C. heat wave 150 times more likely, study concludes
B.C.'s heat wave: Intense weather event is linked to climate crisis, say scientists
Expert: climate change expected to bring longer wildfire seasons and more area burned
Vancouver outlines its Climate Emergency Action Plan
COVID-19 may have halted massive protests, but youth are taking their fight for the future to the courts
Climate displacement a growing concern in B.C. as extreme weather forces residents out of their homes
Do you have a story idea about local efforts being made to address the climate and ecological emergencies? Please email tips to [email protected]
---
More news, fewer ads: Our in-depth journalism is possible thanks to the support of our subscribers. For just $3.50 per week, you can get unlimited, ad-lite access to The Vancouver Sun, The Province, National Post and 13 other Canadian news sites. Support us by subscribing today: The Vancouver Sun | The Province.