A constellation of stars gathers in Chinchón gathered for the latest film by the acclaimed American director Wes Anderson: Tom Hanks, Adrien Brody, Bill Murray, Scarlett Johansson, Tilda Swinton, Margot Robbie, Bryan Cranston, William Dafoe… ¡y hasta Isabel Diaz Ayuso!
The president of the Community of Madrid has not wanted to miss the occasion and has made a gap in her agenda this week to visit the filming of the last film of Anderson, whose title is still unknown, but which will leave an economic impact of 3 million euros in Chinchón and Ear apiary.
The filming set is located between both municipalities, about 60 kilometers from the capital, and recreates a town in the North American desert of more than 40 hectares. Little else is known about the film, since the secrecy is such that neither 500 inhabitants hired as a figuration or part of the production they release garment.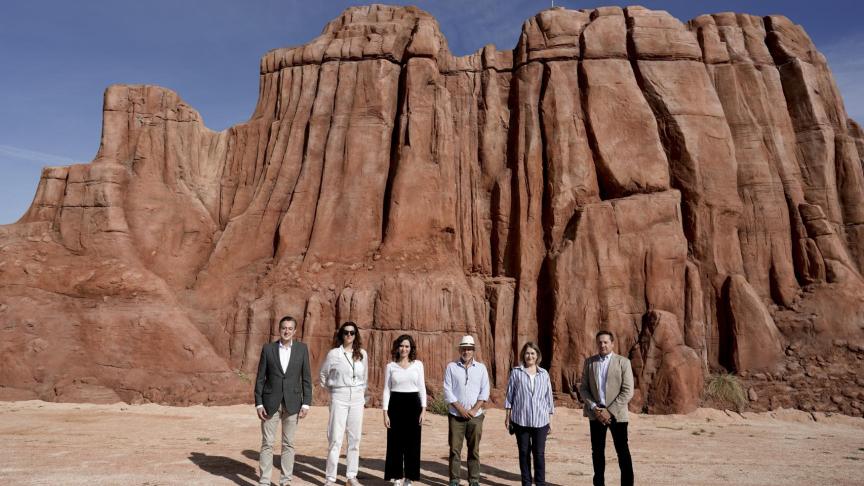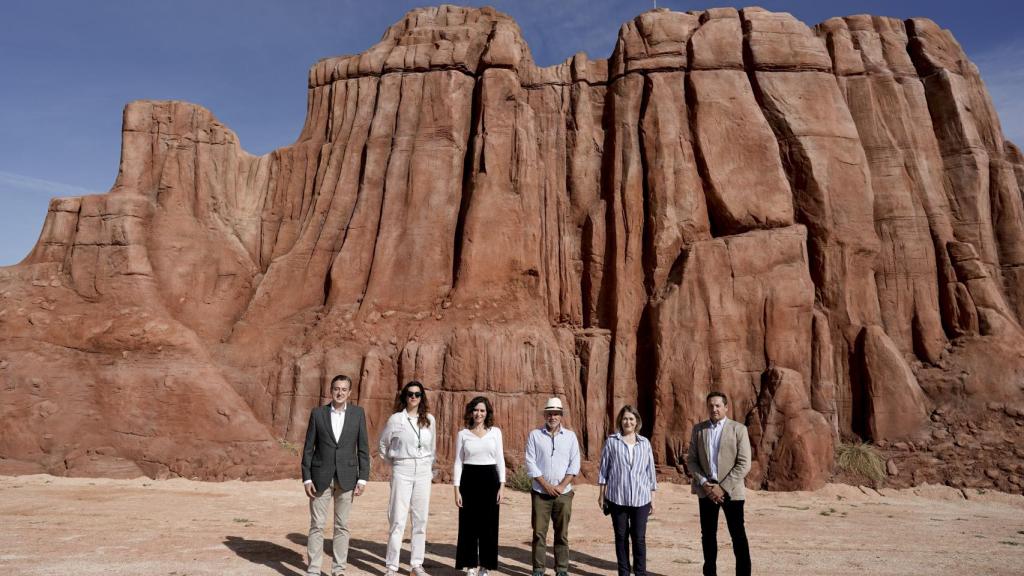 Among the decorations stands out a huge diorama representing the Grand Canyon of the Colorado, crossed by a train track and with a station in its center. Also a desert, recreated on a huge plot bought from a local owner, as well as mountains of desert rock or cacti.
Wes Anderson (Texas, 1969) has directed numerous titles such as Travel to Darjeeling, Los Tenenbaums and El Gran Hotel Budapest and recently premiered in Cannes The French Chronicle, his last film, whose premiere had to be postponed by pandemic.
His latest adventure has taken him to Chinchón, where will stay at least until next November 1, date on which the rental of the rooms of the Parador ends, as well as some rural houses.
Filming in Madrid
Sources from the regional government have taken advantage of the filming of the North American director to emphasize that the Community of Madrid "is the region that receives the highest number of filming (35% of the total number of films and 71.4% of the total series)" . In addition, they point out that throughout 2020 they have been shot "more than 300 audiovisual projects"between films, series, short films, television programs or video clips. All this with an estimated economic impact of 500 million euros.
In 2021, the Ministry of Culture, Tourism and Sports has managed more than 500 requests in this regard. So right now feature films like Pig, by Carlota Martínez-Pereda, or the latest film by Wes Anderson.
Sources close to the president, by the way, do not deny that she is going to carry out a cameo. We will have to be attentive in the coming months, as details slip, to find out.
Follow the topics that interest you
Reference-www.elespanol.com