"It feels like the relaunch we've been waiting for."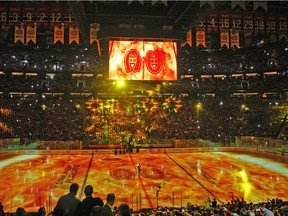 Article content
Quebec Health Minister Christian Dubé could be in line to receive a standing ovation if he performs at Enrique Iglesias' upcoming Montreal show.
Commercial
This ad has not been uploaded yet, but your article continues below.
Article content
Concert promoter Evenko was preparing to rule out Iglesias' appearance at the Bell Center on October 9, a double bill with Ricky Martin, when Dubé announced Thursday that cultural venues and sports stadiums with assigned seats can be filled to capacity. starting October 8. They must show proof of complete vaccination and wear masks.
Article content
"We were going to cancel tomorrow, so today is incredible news," Nick Farkas, senior vice president of reservations, concerts and events at Groupe CH's Evenko unit, said in a telephone interview. "It feels like the relaunch we were waiting for, a big step towards normalcy. We still need smaller clubs and venues to come back, but hopefully that will be in the next wave of measures. "
Commercial
This ad has not been uploaded yet, but your article continues below.
Article content
Groupe CH, the sports and entertainment giant that owns the Canadiens and the 21,302-seat Bell Center, was one of several promoters of cultural events and organizations that applauded Quebec's decision on Thursday.
"Obviously, we are delighted," said Marie-Josée Desrochers, executive director of the Société de la Place des Arts de Montréal, in an interview. "It gives us a measure of predictability. Still, it is not because we are allowed to reach maximum capacity that everything will be depleted. The public has to come back ".
Article content
Festival director Nicolas Girard Deltruc had mixed feelings about the move, mainly due to its timing. That's because its Festival du Nouveau Cinéma, whose 50th edition will feature a visit from celebrated New Zealand filmmaker Jane Campion, is scheduled to start next Wednesday.
Commercial
This ad has not been uploaded yet, but your article continues below.
Article content
"Don't get me wrong, we are very happy to be able to sell additional tickets," said Girard Deltruc, who will try to fill the city-center Cinéma Impérial to its 819-seat capacity on short notice. "But it is also a headache. Now we have to turn around, contact our production and scheduling teams, review guest lists, update our ticket software, all while working remotely. We also have to explain to people that the rules have changed and that they will have to wear the mask all the time. These may seem like small details, but being so close to the opening, it's a setback. "
Article content
Many arts groups and promoters can at least hope to recoup some of the losses caused by COVID-19, said Desrochers de la Société de la Place des Arts. His agency operates six concert halls and theaters, including the Salle Wilfrid-Pelletier and the Maison Symphonique.
Commercial
This ad has not been uploaded yet, but your article continues below.
Article content
"This opens a path to profitability," he said. "Organizations like Compagnie Jean-Duceppe or the Montreal Symphony Orchestra took risks doing shows just to maintain a bond with the public. Others had to cancel events because they would have lost money. A great production like La Traviata (from the Montreal Opera) (next January and February) needed all his capacity ".
In fact, Desrochers argues, sold-out performances could help change the narrative in Quebec society.
"We have been talking about surveillance and health measures for the last 18 months. That was necessary, of course, but now we are going to be able to talk about going out, about the artists or the performances themselves. I think this will help recovery. Culture is a very important part of Montreal's DNA. We need this beauty, this emotion. "
Montreal's art scene gets stuck in a balancing act as COVID restrictions slowly ease

Canadiens Notebook: Bell Center returns to full capacity to start the season
All of our coronavirus-related news can be found at montrealgazette.com/tag/coronavirus.
For information on the vaccine passport, touch here.
Sign up for our email newsletter dedicated to local coverage of COVID-19 at montrealgazette.com/coronavirusnews.
Help support our local journalism by subscribing to the Montreal Gazette here.
Reference-montrealgazette.com