Argos starting quarterback McLeod Bethel-Thompson will be forced to miss practice for two days for a violation of CFL COVID protocols, but will be allowed to play in the East Division final against the Tigers. -Cats.
Bethel-Thompson was sent home from Argos practice Friday after the starting quarterback attended the Toronto Raptors game Thursday, a violation of league protocols. TSN's David Naylor was the first to report the news.
There was immediate speculation that he would miss Sunday's playoff game at BMO Field because Bethel-Thompson would have had to isolate himself for four days. Whenever the league ruled that Bethel-Thompson can play as long as he passes a COVID test every day and remains isolated.
"His appearance was a clear violation of league protocols, which are much stricter than those faced by the general public, and which prohibit players from attending major sporting events," the league said in a statement.
The league said its medical committee based its advice on current conditions, including the current vaccination rate in the CFL community, which has grown considerably since the summer when the original rules were implemented.
While awaiting the ruling, backup quarterback Antonio Pipkin took the majority of the plays at Argos practice on Friday.
Bethel-Thompson was interviewed on the court during the game and was shown on the scoreboard at Scotiabank Arena.
According to TSN, he was at the Raptors game at the request of Argos. MLSE owns the Argos and the Raptors.
Four additional Argos – Dexter McCoil, Charleston Hughes, Llevi Noel and Jeff Richards – also attended the basketball game and face the same quarantine and testing requirements as Bethel-Thompson.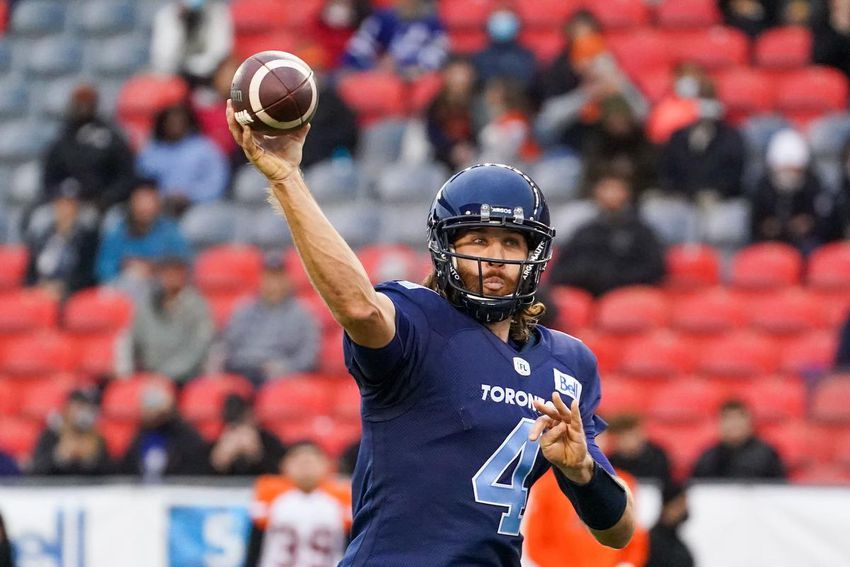 JOIN THE CONVERSATION
The conversations are the opinions of our readers and are subject to the Code of conduct. The Star does not endorse these views.


Reference-www.thestar.com