Univision executives would be with their eyes on Clarissa Molina for her boyfriend
The reputation of Vicente Saavedra has not pleased the producers of 'El Gordo y la Flaca' too much
Will your courtship affect the image of the Univision host? They give you ultimatums
The program 'Chisme en Vivo' does not stop reporting on what is happening with Clarissa Molina since her boyfriend Vicente Saavedra announced to whom his bad reputation with women and scandals proceeds so it is not surprising when now executives from Univisión gave the supposed ultimatum to the host of El Gordo y la Flaca.
Related
Just when the former producer of El Gordo y la Flaca faces lawsuits for sexual harassment, Tania Charry does alleged business with Larry Ramos, now Clarissa Molina is in the eye of the hurricane since she announced that she was dating Vicente Saavedra who has problems with his ex women and even a lawsuit for linking him to alleged murder.
Clarissa Molina in trouble for her boyfriend?
Will the relationship cost the driver and former beauty queen her position at the company she works for? According to reports from Javier Ceriani, the producer of El Gordo y la Flaca, as well as Univisión executives, are not happy with the reputation of Clarissa Molina's boyfriend.
For the above, they assure that they have already put an ultimatum to such an extent to try to decide if his relationship with Vicente Saavedra or continue in the program … But apparently, Clarissa Molina does not care what they will say because she is quite in love.
Clarissa Molina does not care what they say about her boyfriend Vicente Saavedra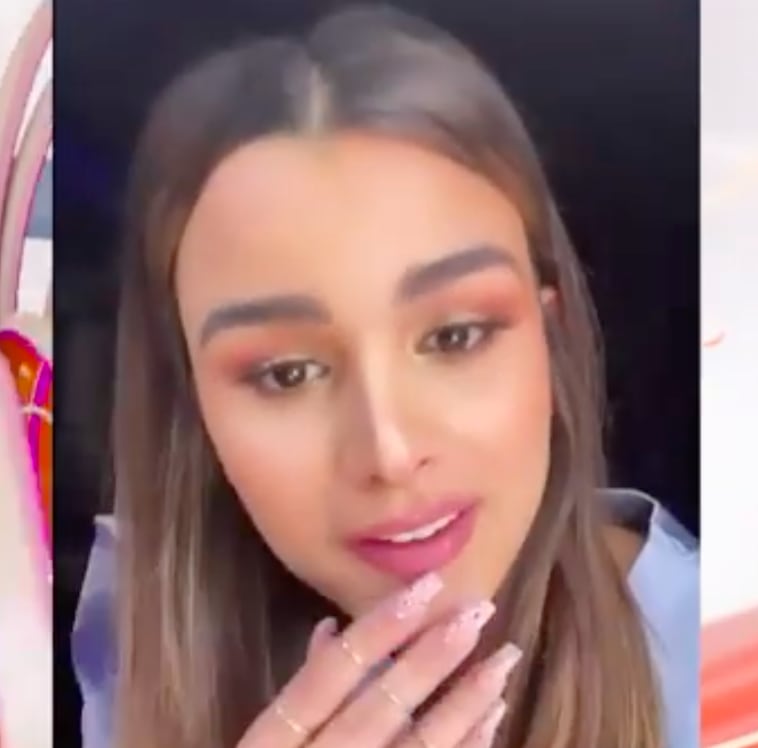 Are they going to run to Clarissa Molina from El Gordo y la Flaca, as well as from Univisión? She does not seem to care what they say about her boyfriend or the reputation she has as allegedly violent against her ex-wives, mothers of her children, as well as the alleged complicity she would have had with Ozuna to murder the singer Kevin Fret.
"Last night we captured these images of the house of Mr. Vicente Saavedra where you can see her with those Cartier bracelets full of diamonds, and his dog, there she says: First of all it is love, although tomorrow they bring me how they bring Ninel Conde, even though they are warning me and I don't understand… ", assured Elisa Beristain.
The host of El Gordo y la Flaca spends it at Vicente Saavedra's house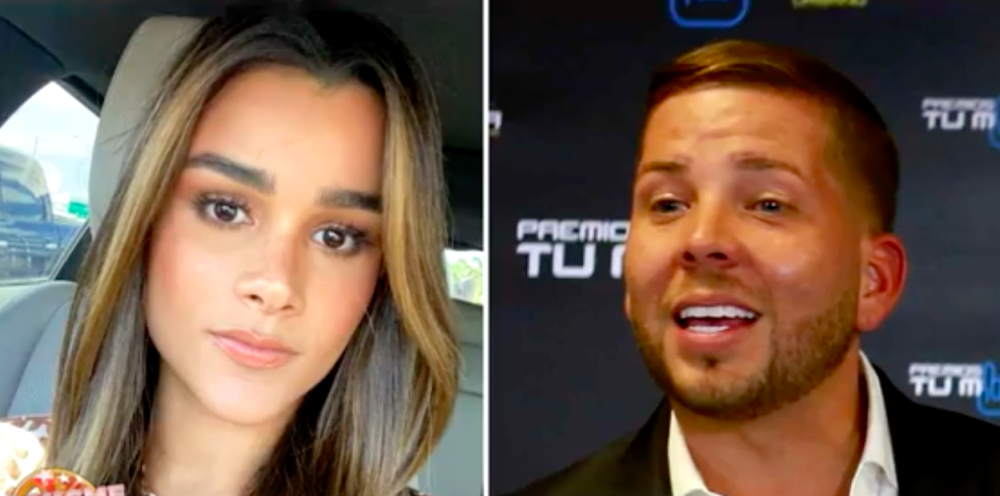 In the images presented by 'Live Gossip' recorded from Clarissa Molina's Instagram stories, you can see how the driver is very comfortable caressing Vicente Saavedra's dog at home and writes 'I want more love please', in clear a sign that everything is going smoothly despite reports of the businessman's reputation.
Javier Ceriani commented: "Remember that this man has two ex-women who took him to court for domestic violence, one has a restraining order for him, another boy has sued for homophobia and violence at the airport, be careful, and besides everything else. that you have for Ozuna… ", he assured.
The alarms go off for Clarissa Molina and her boyfriend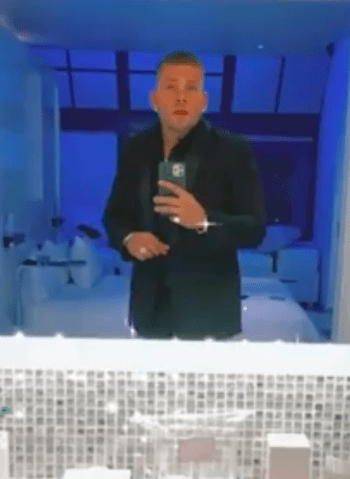 Will all the accusations against Vicente Saavedra be true? Between what is known if it is true or not, people do not stop expressing their opinions and the alarms go off by Clarissa Molina: "War warned does not kill soldiers! I thought Clarsisa was smarter and more selective! " She is too young to have a problem like this, you have a long way to go to meet boys and they will make you suffer ".
"You don't have to ask permission from bosses at work to hang out with someone? Nobody knows what her plan is – she was already a beauty queen and she is already a television host but she lacks this push to go up a little more or a lot – maybe it will just be noise and then she moves away from him "," What need does that have single girl, no children, young man messing with that thing "," Dominican finally goes to his own thing La Plata that is what he sees and is interested above all else, the man is good and everything but to throw you on your head that is because there is interest his life is stronger than total enjoyment ", expressed more people.
The strong track record of Clarissa Molina's boyfriend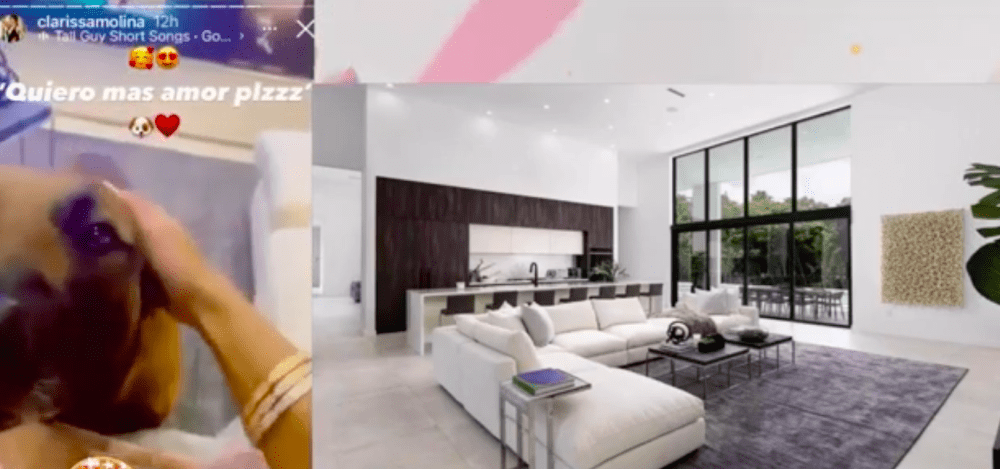 Just Javier Ceriani and Elisa Beristain from Chisme en Vivo discovered the identity of Clarissa Molina's boyfriend, the host of 'El Gordo y la Flaca' had no choice but to accept it and tell it on her show, but now new secrets are being uncovered scored by Vicente Saavedra when we have the information.
When Clarissa Molina said sadly and excitedly that she was very enthusiastic and that Vicente Saavedra had even given her a ring to 'formalize' the courtship, but not an engagement ring, people began to warn her about the serious past that Ozuna's ex-manager has, Well, his ex-wife is terrified of him. HERE YOU CAN SEE THE VIDEO OF WHAT THEY SAID ABOUT CLARISSA MOLINA'S BOYFRIEND
Vicente Saavedra has a murky past with his ex-wife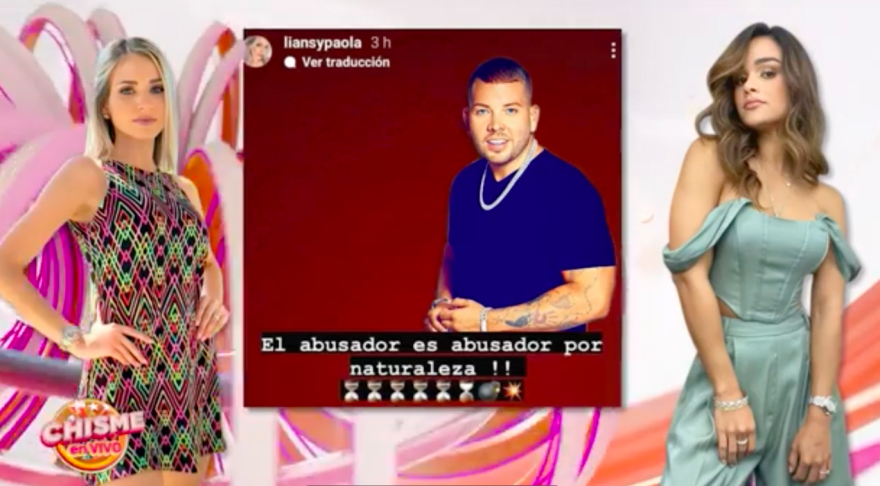 Through the program 'Live Chisme' they reported on the various scandals and problems in which Clarissa Molina's boyfriend was involved a few years ago, who they warn to think well before falling in love more, because things could end not from a good way for the driver.
The strongest thing is that the ex-wife of Vicente Saavedra and the mother of one of his daughters, is terrified of him and so much so that he demands in the way and even assured that if something were to happen to his physical integrity, he is responsible in a way direct to the now boyfriend of the host of 'El Gordo y la Flaca'.
Vicente Saavedra, was Ozuna's former manager and was implicated in the murder of a singer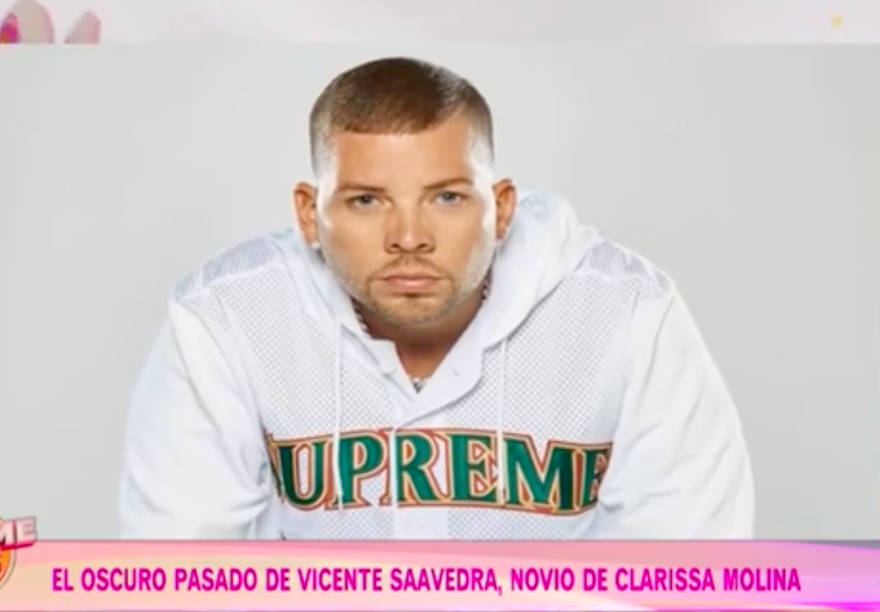 As reported by 'Chisme En Vivo', Vicente Saavedra is from Puerto Rico, he is 38 years old, the father of three girls and has his own label with various artists, as well as a consultant for singers such as Olga Tañón, Nicky Jam and Anuel AA, responsible for launch Ozuna to fame, but after the murder scandal in which they were implicated, they decided to end their employment relationship in 2019.
But the issue of Vicente Saavedra's ex-wife has everyone worried about how they ended up … Well, in 2013, Lynette Chico, a driver and model then the producer's partner, denounced gender violence and said she feared for her life in the face of the alleged abuse she did Clarissa Molina's now boyfriend.
The ex-wife of Clarissa Molina's boyfriend denounced violence at the hands of him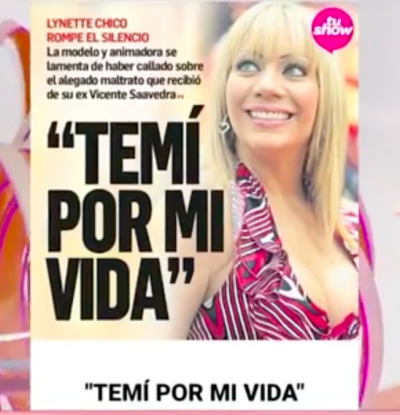 "I never imagined being like this in this situation with him … Vicente has stopped to say many things that are not true, to defame me, I am surprised by all this about him," said Lynette Chico at that time due to the legal lawsuit that he was bringing against Vicente Saavedra for violence and for his daughter.
From 2013 to 2019, things between Vicente Saavedra and his ex escalated to more, until Lynette's assistant denounced threats, intimidation from the manager and sued him … However, the most murky thing came in that year when at the point At the peak of Ozuna's career, of which Clarissa Molina's boyfriend was a manager, she was pointed out as the author along with Saavedra of the disappearance and later death of singer Kevin Fret.
Clarissa Molina's boyfriend was Ozuna's manager and they implicated him in murder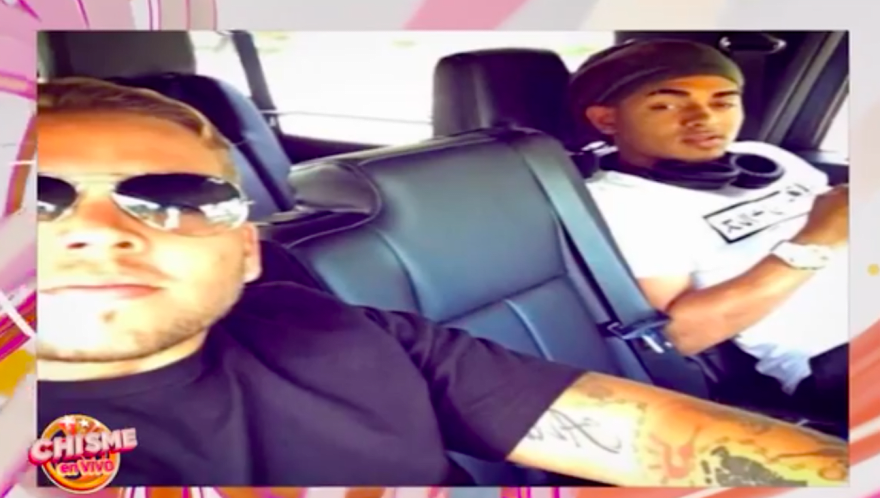 "Of course I know that yes, that he (Ozuna) ordered to kill my son in complicity with Vicente Saavedra, he knows it very well in his conscience, they are accomplices of a crime that they know they crossed the line, They didn't have to do that and let it be clear that God's hand is going to fall on them, "said Kevin Fret's mother in 2019.
However, to such accusations, Vicente Saavedra responded when he went to declare: "Imagine how I feel when what I really do is manage artists for 18 years of life, I have 3 children, I am a person with a lot of strong character but I know that whoever knows me knows that we are not like that, at least speaking of me and Ozuna … I understand the person's pain, I understand their mourning, but at the same time this is painful for our relatives who expose us in a situation like this … ", said Clarissa Molina's now boyfriend at that time.
Another ex-girlfriend of Vicente Saavedra also requested a protection order against him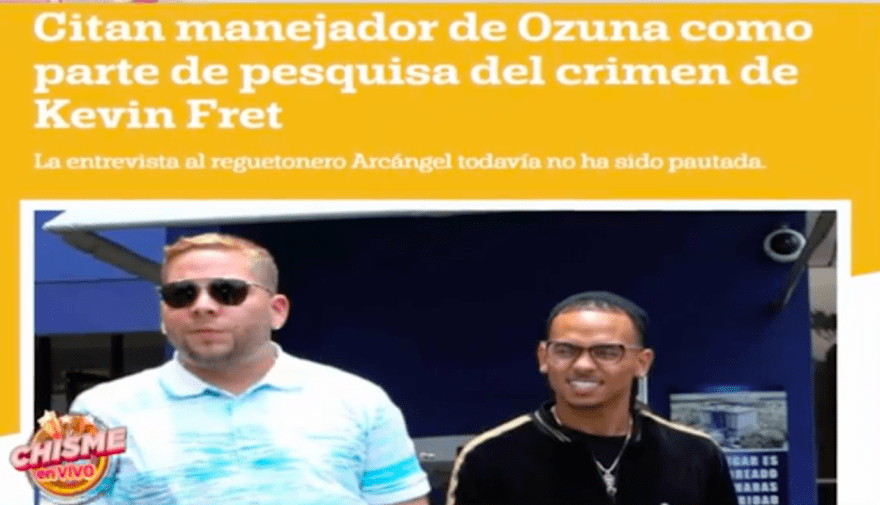 In addition to the scandals of the ex-wife Lynette and the alleged murder of Kevin Fret, the terror that ended the most recent ex-girlfriend of the businessman named Lyansy Anadón, because 4 months ago she requested a protection order against Vicente Saavedra for alleged threats, intimidation and manipulation … the order was granted.
And in addition to saying that he feared for his life, Lyansy published a hint on social networks: "The abuser is an abuser by nature", a message to open Clarissa Molina's eyes? For their part, the hosts of 'Live Gossip' ask the former beauty queen to take care of herself and open her eyes before it's too late. HERE YOU CAN SEE THE VIDEO OF WHAT THEY SAID IN LIVE GOSSIP OF CLARISSA MOLINA'S BOYFRIEND Some images of this note come from the following video


mundohispanico.com