André Arthur began his radio career at CHRC in July 1970 as a relief presenter. He quickly realized that controversy could benefit him by hosting a call-in.
Mr. Arthur found that when you shuffle the cage, that you are disrespectful, that you do radio that is not averse to jostling people, that served him well. André was the kind of guy who could say: "You're a crazy old woman! Put your dentures back on, go to bed, nobody cares"says media specialist Claude Thibodeau.
against authority
He was André Arthur's boss in 1994 at CHRC. Claude Thibodeau still remembers their first meeting. The one who was nicknamed King Arthur was not easy to direct.
"I want you to know," he would say, "that I don't recognize you have any authority over me, fuck you, I don't want to know anything about you. You can run everything else, but not my show"he says.
" Our encounters inside the station were epic. »
Advocate of widows and orphans
André Arthur presented himself as the defender of the widow and the orphan against the Quebec elite. He encouraged taxpayers to inform themselves, launching his popular expression In gang, we know everything. We have to talk to each other.
André, it's like watching a Marvel blockbuster and the lead actor playing both the good guy and the bad guy. He was able to get to the bottom of things. He had an extraordinary penchant for pinpointing particular problems, bringing out elements that no one had seensays former CHRC journalist Bruno Perron.
" His strength as a communicator and the strength of his ratings brought a lot of water to the mill. It was coming in through doors and windows. The hardest part was sorting it out. »
Radio career
André Arthur remained on CHRC until 1982, when he joined the CJRP 1060 team.
In 1985, the star host became part of the new owners of the CHRC station as well as the CHOI FM station.
After a stint at FM 93, he did several collaborations and hosted at Radio X until 2016.
It was unique in Canada for a radio host to be able to switch radio stations and completely transport his audience from station to station. There were people who listened to him because they loved him very much and others who stood up to hate himsays Bruno Perron.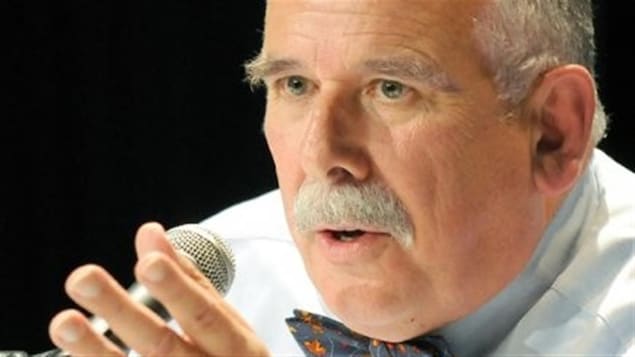 In September 2016, André Arthur was hired by BVLD 102.1. The station will fire him in January 2018 following controversial remarks.
André Arthur will have dominated the airwaves of Quebec radio for more than 20 years. His in-depth knowledge of history and politics allowed him to shed light on certain facts hitherto unknown to the general public.
Tainted reputations
The host, on the other hand, has tarnished reputations and been the subject of several lawsuits, in particular from the host Robert Gillet within the framework of Operation Scorpion.
André Arthur also used the airwaves to argue that CHRC journalist Benoit Proulx was the culprit of the murder of France Alain, committed in 1982 a few blocks from the station. Eventually, Proulx was acquitted. He then initiated legal proceedings against the Attorney General of Quebec.
Mr. Arthur had endorsed the theory that Mr. Proulx was the culprit. He used his influence, his program and all the means at his disposal to steer the public debate in this direction, which earned him lawsuitsrecalls Claude Thibodeau.
Sometimes he brought caricatures, he brought a lot of criticism and we who were on the ground, people tried to go through us to send him messages. I spent part of my life when I worked with André Arthur saying that I was not a postmanrecalls Bruno Perron.
Outstanding talent
Despite everything, his former colleagues agree that André Arthur transformed the radio landscape of the capital.
I was saddened by his passing. It's really an era that goes with him, a style of radio, whether you like him or not, but he was an exceptional communicatoremphasizes Bruno Perron.
Mr. Arthur had a talent for communication that you rarely see. He had a talent of such a measure that I would say that in a market like Quebec and even beyond, he had a talent as a communicator as we see one in a centurybelieves Claude Thibodeau.


Reference-ici.radio-canada.ca
The Canadian News
Canada's largets news curation site with over 20+ agency partners