President Andrés Manuel López Obrador congratulated this Wednesday and thanked the senators and deputies for the approval of the Federal Revenue Law (LIF) for fiscal year 2022, as well as the Tax miscellany.
During his usual press conference in National Palace, López Obrador said that the LIF guarantees to strengthen public finances, that there will be no tax increase next year, a simplification of procedures before the Service tax administration (SAT) for small taxpayers, as well as the payment of wages to workers in the service of the state, including doctors, nurses, soldiers and teachers.
"It is very good news, the Income Law and it corresponds only to the Chamber of Deputies approve the budget for next year. If next year's budget is approved, which everything indicates that there will be no problem, financing for education, health, development, for all well-being programs is guaranteed, the one that they will be able to have is guaranteed. their salaries are all workers in the service of the State, whether they are Pemex, CFE, soldiers, sailors, teachers, nurses, doctors, everyone, without any problem ", he said.
The federal president maintained that, once it is approved in the Chamber of Deputies, the Budget of Expenditures of Expenditures of the Federation 2022 guarantee the continuity of the priority works of his government, among which he mentioned the Felipe Ángeles International Airport, the modernization of the Isthmus of Tehuantepec and the Mayan Train.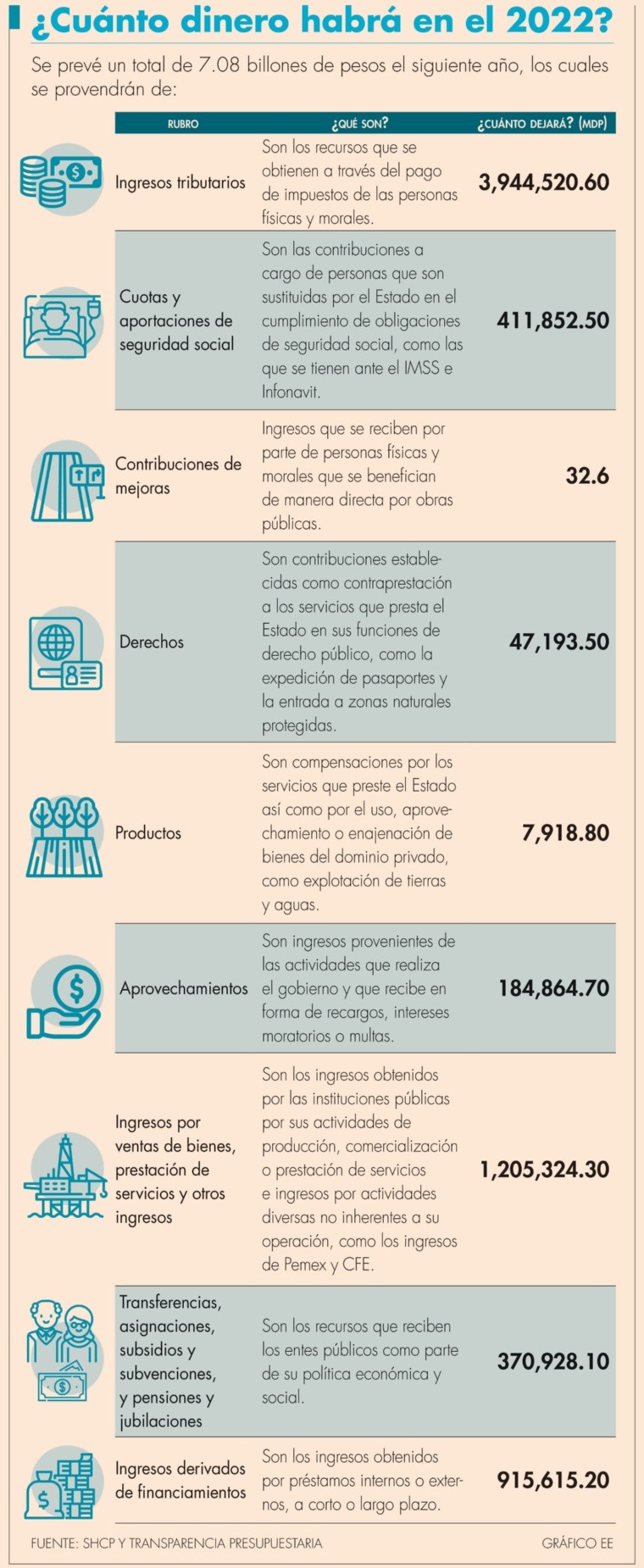 Reference-www.eleconomista.com.mx