Workers in a logistics center of Amazon in New York intend to create a union, six months after the failure of a similar attempt in Alabama, and accuse the e-commerce giant of doing everything to sabotage the project.
Until now, no logistics center of Amazon has managed to create a union in the United States.
"Since our campaign (to collect signatures) began, Amazon has wasted no time in implementing anti-union tactics," the association called ALU (Amazon Labor Union) said on Thursday.
We have faced the same strategy employed in Bessemer, Alabama, such as placing posters in the bathrooms or external consultants, specialized in the fight against unions, who come to the workplace and divide employees, "ALU said in a statement.
Last April, at the end of months of campaign under tension, the "no" to unionization won widely at the Amazon warehouse in Bessemer. Despite the mobilization of militants and political personalities up to high levels of the State, only 2,500 employees of the 5,900 summoned to the polls, voted.
In August, an official of the US agency in charge of labor rights (NLRB) "determined that Amazon violated labor rights" and recommended that a new vote be organized in Alabama, according to the RWDSU union, which had organized this attempt.
Amazon he did not respond to a call from AFP on Thursday. In April, the group refuted all allegations of bullying.
ALU He has planned to present his dossier with the 2,000 favorable signatures collected from the NLRB on October 25. If approved, an election will be held at the Staten Island Fulfillment Center in New York State.
The potential future union wants to ask, among other things, for better wages, job security, safer working conditions and more holidays.
It is primarily run by Christian Smalls, a former employee who was fired after organizing a rally at JFK8, one of the Staten Island warehouses. According Amazon, Smalls was fired for going to work despite having to be in quarantine after having been in contact with a colleague infected with Covid-19.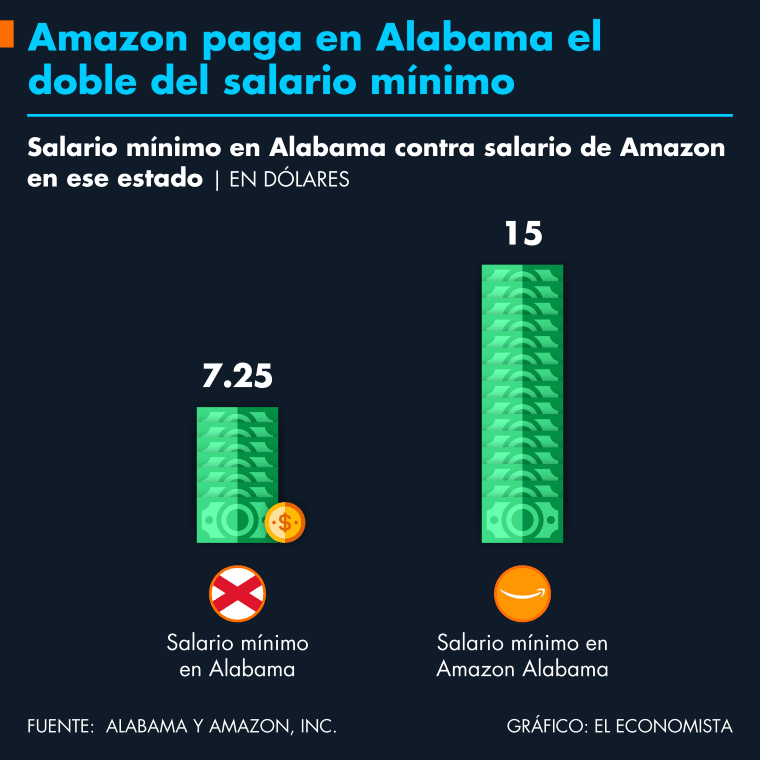 kg


Reference-www.eleconomista.com.mx