Hundreds of women protested this Sunday in the streets of Mexico City and the State of Mexico after the discovery of the body of Debhani Escobar, who was missing in Nuevo León, a paradigmatic case of the violence experienced by women in the country.
Protesters marched on Paseo de la Reforma avenue to demand justice for the death of 18-year-old Debhani Escobar, who had been missing since April 9.
His body was found on the night of Thursday, April 21, inside the cistern of the Nueva Castilla Motel, in Escobedo, New Liona place that had been searched four times before it was discovered, the local Attorney General's Office reported on Friday.
One of the contingents began its march from the Trail of Light in Paseo de la Reformato walk towards the Antimonument located on Avenida Juárez while demanding a solution to the gender violence faced in Mexico.
Shouting "alive they took them away, alive we love them", another concentration of women gathered at the Monument of the Revolution.
The women carried banners with the legends "Debanhi I lend you my voice!". "That coming home is not a privilege!" Y "We want to be free, not brave!".
They also shouted "We ask for justice!" and "We scream for every missing person!"
In the iconic Angel of Independence, on Paseo de la Reformathe protesters also placed search cards for women who are missing.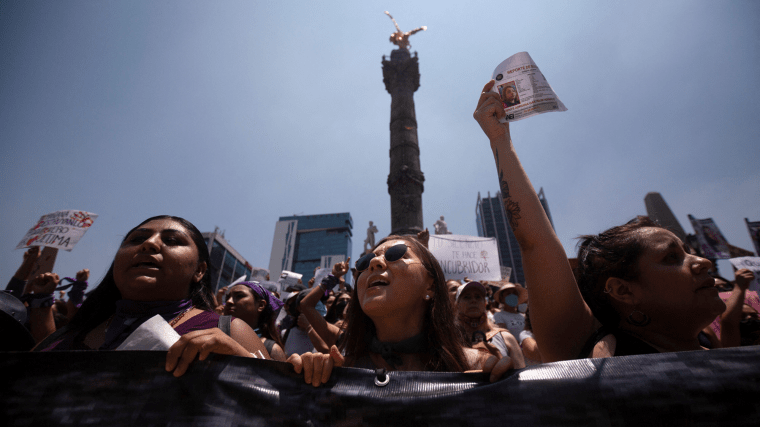 The Mexico City Prosecutor's Office published a message of "profound respect" for these demonstrations on its social networks.
"The CDMX Prosecutor expresses its deep respect for the demonstrations against violence against women and in favor of peace. We listen to women and provide care, as well as protection, to those who are victims. #LaFiscalíaEnAlertaPorTi", published the local unit.
These protests echo the demonstrations that took place last Friday in Monterrey, Nuevo León, where dozens of women protested in front of the state prosecutor's office.
Debanhi Susana Escobar was last seen on a highway at dawn, after getting off an enforcement taxi due to an alleged disagreement with the driver.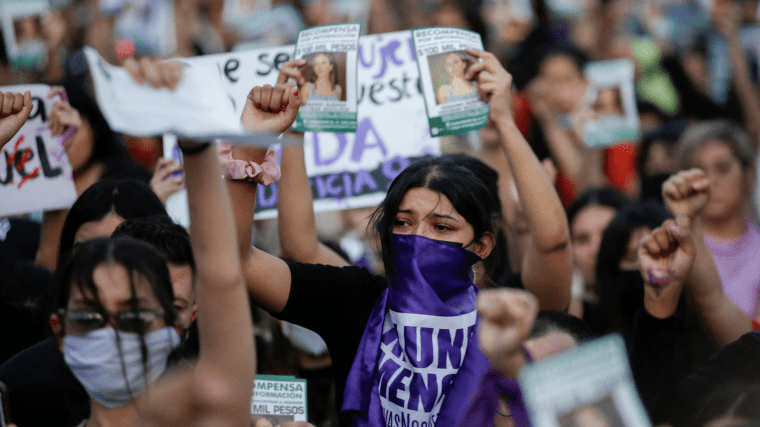 The Attorney General of the state of Nuevo León announced this Sunday in a statement that Debanhi's case is being investigated as a femicide.
The case attracted attention due to the increase in the number of disappeared women registered in Nuevo León. So far this year there are reports of 327 cases in the state, according to official figures.
Debanhi's story has also been linked to the seriousness of gender-based violence in Mexico, where an average of 10 women are murdered every day, according to data from the federal government.
kg
The Canadian News
Canada's largets news curation site with over 20+ agency partners