Mexico City, March 11, 2022.- Aliada Digital arrived in Mexico as one more challenge for the NanoPay family, the first Fintech solution in the country with a multi-product credit platform, with the goal of being more than a means of payment and become an ally to be used in the day to day of women, during their different stages and moments of life.
With the support of Mastercard as a strategic partner, NanoPay commemorates today five months of its official launch to the public, during which Laura Cruz, Divisional President for
Mastercard Mexico and Central America, described the company as possessing "an agility to attack this market and a series of solutions that we have not seen so far in any other competitor."
The Digital Aliada Credit Card is available starting today for all women over 18 years of age who want to start or improve their credit history, or continue exploring new forms of financing with multiple benefits.
In addition to being a 100% digital product that is requested through an App, its value offer provides a series of essential services at no cost to achieve a balance between the personal, the financial and the digital, such as: 24-hour online doctor , ambulance service, unlimited online consultations with psychologists, legal advice, one-click concierge, in addition to all the benefits provided by Mastercard Gold.
"In Mexico, according to the United Nations Development Program, only 1 in 3 Mexican women are in the financial system. That is why Aliada Digital, together with its strategic partner Mastercard, seek to bring these services closer to said sector, since currently they have not actively targeted this market niche", mentioned the company's General Director, Heye Guo.
"During recent years there has been a growing drive for the empowerment of women and without a doubt, economic independence is a key factor to strengthen the development of the economy in Mexico, and that is where Aliada Digital por NanoPay seeks to be part of the evolution . Currently there is not a diverse range of credit products on the market exclusively for the female public, that adapt and fully cover the needs of women in addition to financing", commented José Luis Mateos, COO of NanoPay.
Finally, and in the words of the team of women who built Aliada Digital, what prompted them to create this product was to question how to ensure that all women achieve a balance between the personal, the financial and the digital. "We want to take care of ourselves, pamper ourselves, accompany each other and feel that our actions impact the world," they conclude.
Aliada Digital por NanoPay will arrive this Friday, March 11 at 11:11 am to revolutionize the financial market in the different roles and lifestyles that women play on a daily basis, with the aim of helping them achieve a balance between their personal life and financial needs through its digital App.
About Nano Pay
NanoPay is a Credit Card that meets the consumption needs of Mexicans. It is part of the Oplay group, the new player in the Mexican market in the digital financial services sector. NanoPay is the Card for everyone and everything! that can be requested in a matter of minutes through an App and can be activated in the same way to make purchases online, in addition to receiving a physical Card at home. The NanoPay Credit Card is safe, reliable, easy to use and is backed by Mastercard Gold.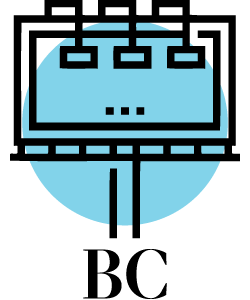 Branded Content is the commercial content unit of El Economista that gives value to brands with content that is worth reading.