Alberta officials said Thursday that there are no plans at this time to close schools and move learning online.

Currently, 52 schools in the province have outbreaks, meaning that 10 or more cases of COVID-19 have been identified.
Additionally, 751 schools are on alert, which is triggered when two or more cases are identified within 14 days.
Prime Minister Jason Kenney told a news conference Thursday that circumstances are vastly different now than they were in May, when students were forced to take classes online as part of restrictions aimed at rounding the COVID-19 curve.
Read more:
Alberta to Reestablish COVID-19 Contact Tracing in Schools
Officials Are Working On A Plan To Implement COVID-19 Vaccines In Children Under The Age Of 12: Alberta Health Minister
"The spring suspension of classroom learning was not due to classroom transmission, which was still relatively low, and it certainly was not due to severe outcomes for younger school-age children, who are at radically lower risk of such results than adults, "said Kenney.
"Rather, it was because the operation of too many schools was affected by the fact that teachers and staff had to isolate themselves and not be able to work."
Kenney said the biggest thing that has changed has been vaccinations, with about 78 percent of eligible students vaccinated and much of the staff as well.
Read more:
Calgary Catholic Schools Trustees Approve Mandatory COVID-19 Vaccinations for Staff
"I think it's fair to assume that more than 90 percent of teachers and school staff are vaccinated, so we have much lower levels of teachers and staff on sick leave, self-isolation or quarantine."
This week, the province announced that it will return contact tracing to schools, something the Alberta government removed at the beginning of the school year.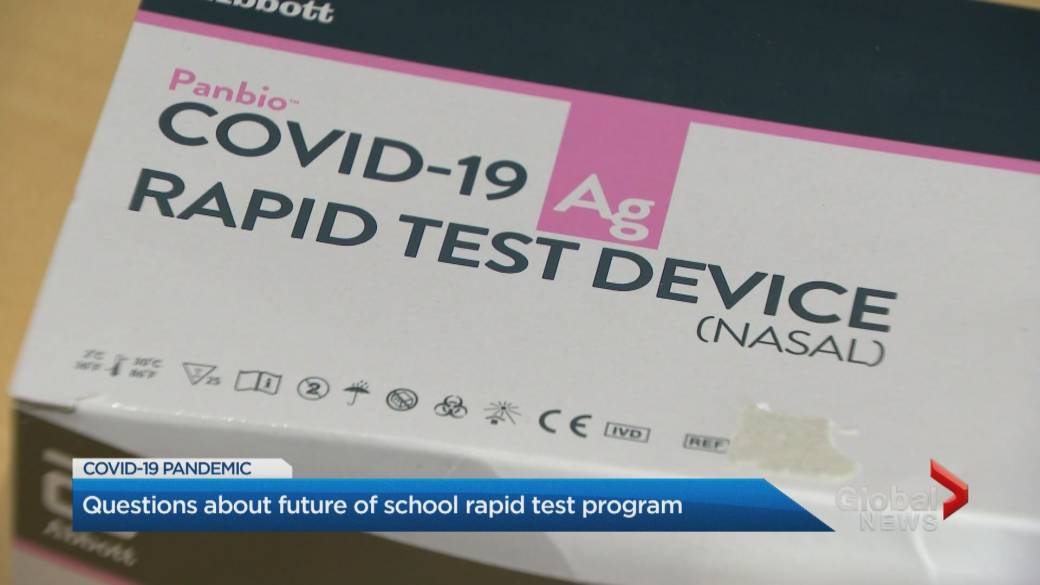 Questions About the School's Future COVID-19 Rapid Testing Program
And it's making six million rapid antigen tests available to parents of children in outbreak and high-risk schools to help identify whether their children are positive for COVID-19.
Kenney emphasized the importance of classroom learning for children, not only for education, but also for their health and social and developmental well-being.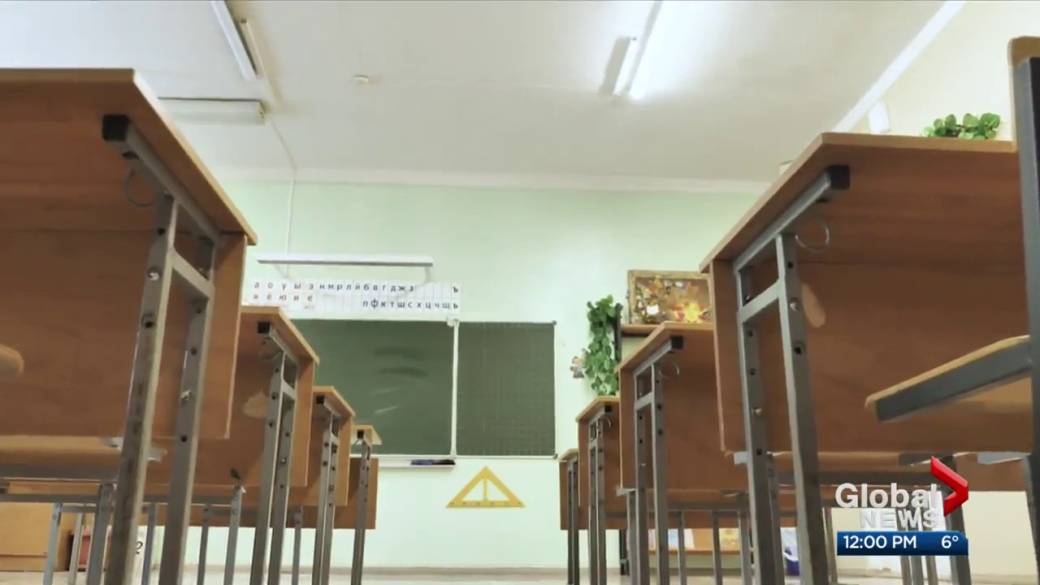 Edmonton Public Schools urges province to implement 'firewall' and temporarily switch to online learning
He added that the province is closely monitoring transmission within schools and that the situation could change if necessary.
Read more:
Edmonton Public Schools requires all staff to be fully vaccinated against COVID-19
"Regarding considering going online, if it were necessary to do so, if we saw significant transmission happening, of course we would make sure that was an option to consider.
"But as I mentioned earlier, it is critical to think about the holistic health of our children, not just COVID, and to ensure that we are preserving their ability to learn in person."
© 2021 Global News, a division of Corus Entertainment Inc.


Reference-globalnews.ca