Calgary 911 commander said there were 'delays' in contacting AHS during the outage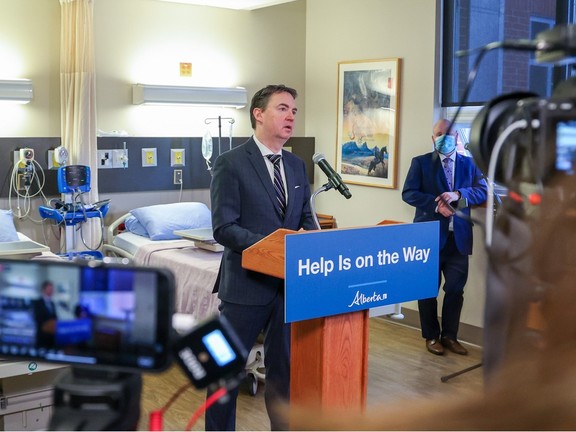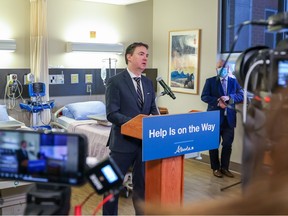 Article content
Alberta Health Services postponed some non-urgent elective surgeries Monday due to a network outage that reduced several of its services at hospitals and clinics across the province.
Article content
For much of the day, AHS scrambled to make changes due to the disruption, postponing an unspecified number of surgeries, which it is now in the process of rescheduling. Health Link (811) and a number of computer systems used by hospitals and clinics were down throughout the morning and afternoon, with laboratory services reduced at some sites.
Article content
As of 2pm, the health authority said services were returning to normal and systems were back online.
"The network outage that affected Alberta health services today is being resolved," AHS said in an update posted to a temporary site. Google sites webpage.
"Services are being carefully restored and critical patient care areas such as emergency departments are being prioritized."
Article content
Calgary 911 had delays in contacting AHS dispatch
Acting Calgary 911 Commander Glenda Sahlen told Postmedia that phone lines between her call center and AHS dispatch were "still shaky" Monday afternoon. Typically, 911 calls go to the City of Calgary call center and emergency medical calls that require an ambulance are transferred to AHS, but Sahlen said the outage caused some "delays" in that process.
"This morning when their phone lines went down, we couldn't get through to them. They couldn't answer our calls," she said.
The disconnect caused firefighters to have to handle more medical calls than usual, and Sahlen says they had "approval today to send any medical calls to the fire department if we couldn't get through to AHS." Generally, firefighters only respond to the highest priority medical calls.
Article content
Officials were eventually able to establish radio contact between call center operators and AHS dispatchers, later switching to transferring calls directly to dispatchers' cell phones. Sahlen said that means none of the calls sent to AHS during the outage were logged.
"As most people saw following the dog's death, we knew exactly what decision was made at what time, who responded. . . we will not have that information for all medical calls today," he said.
During the outage, AHS said 911 calls would not be affected. Later Monday, he told Postmedia in a written statement that the outage resulted in "minor delays in the transfer of some 911 calls."
"AHS is not aware at this time of any 911 calls that were dropped or lost during the outage. Calls in the backup system are logged," he said.
Article content
"AHS is not aware that this outage will contribute to an additional workload for the Calgary Fire Department."
AHS says it is reviewing the circumstances of the outage to avoid similar situations in the future, but it did not disclose the cause. In an unrelated press conference on Monday, Health Minister Jason Copping said it was an "internal problem".
"Once we get to the bottom of what happened here, (we can) make sure it doesn't happen again," he said.
Article content
'All hands in the deck'
AHS officials said they were "all hands on deck" to get systems back up and running throughout Monday.
"Clinical support, Connect Care and NetCare, it doesn't work, and everyone knows that's not a good thing," said Dr. John Cowell, AHS's official administrator, early Monday. "There is no higher priority than getting that clinical support technology up and running as quickly as possible."
Dr. Sid Viner, AHS vice president and chief medical officer, says the staff has experience with "downtime procedures," which describe their workflow when computer systems fail. Sources told Postmedia that staff members were largely unable to access patient information, wreaking havoc at local clinics.
"We have to use paper, whiteboards, phones more than we would in our daily clinical practice. It's definitely affecting workflows. . . People know what to do in these situations. All of that is being done," Viner said before the outage was resolved.
Article content
NDP health critic David Shepherd said he was worried about the disruption, noting that AHS is already suffering from severe staff shortages and "incredible pressure."
"And unfortunately this is only going to add to that," Shepherd said. "I just want to say thank you to all the frontline healthcare workers who are stepping up. . . to make sure we can continue to provide services to the best of our ability in the midst of this."
AHS releases report on ambulance response times after fatal dog attack

AHS Highlights Benefits of Bringing Hospital Care to Patients' Homes
Twitter: @miguelrdrguez