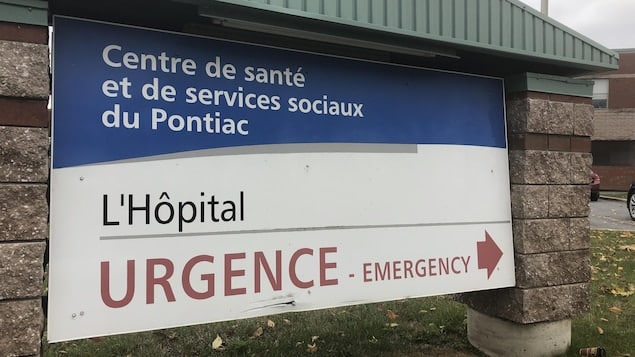 Radio-Canada reported on Wednesday that the Outaouais Integrated Health and Social Services Center (CISSS) had planned to purchase new computed tomography (CT) machines, necessary for the diagnosis of cerebrovascular accident (CVA) in particular, to the Pontiac and Maniwaki hospitals in 2020. However, the replacement is now planned for 2023.
The situation worries some local elected officials, due to service failures caused by necessary repairs on end-of-life devices.
I find it unfortunate that there are repeated breakdowns in services in our rural hospitals in the Outaouais. It is a service that is important. This is a situation that can lead to long-term consequences if we are unable to have service quickly in our rural hospitals, if people are forced to travel to the city, for example, in the event ofstrokegoverned André Fortin, the provincial deputy for Pontiac, who urges the government to act.
" This is something that needs to be reviewed, repaired and replaced very quickly. »
Chantal Lamarche, Prefect of the MRC of the Vallée-de-la-Gatineau, was not surprised when she was made aware of the situation. She too is asking for rapid action from Quebec.
It's no surprise to me. When we are 40 years behind in health, it catches up with us. Eventually, it bursts in our face and there, we see it. So I hope there will be a process and money that will be disbursed quickly so that we can replace the equipmentshe commented.
" Sometimes it's a matter of minutes when we make a strokeso it's really urgent. »
The devices in the Pontiac and Maniwaki hospitals are now 12 years old, but these tools should ideally be replaced after 10 years of use. The replacement process was expected to begin in 2020, said the CISSS de l'Outaouais, who explains that he made a strategic choice by rejecting it, when two devices of the same type were going to be installed in Hull in 2021.
the CISSS of the Outaouais, these days, is in dire need of manpower. There are not enough people, both to make the necessary changes to the infrastructure and to provide health care services. So everything is hard to predict these days. So if we can call for tenders sooner rather than later, put the odds on our side, ensure that there are fewer service failures, that's what we should be doing. There, it looks like we pushed everything back and we'll see when it's going to be in placesaid André Fortin.
According to data from CISSS de l'Outaouais, since January 2021, the CT at the Pontiac Hospital in Shawville broke three times, while the one in Maniwaki had to be repaired six times. On average, each outage lasted 24 hours.
Meanwhile, what doctors tell us is that there may be patients who do not have the necessary services when they make a stroke or when a serious situation arisesunderlines the Liberal MP for Pontiac.
the CISSS de l'Outaouais is part of a provincial call for tenders to purchase the next devices in Maniwaki and Shawville. The results should be known in October 2022.
With information from Catherine Morasse


Reference-ici.radio-canada.ca