Adamari López reveals the unexpected
More than three months after their separation, the Puerto Rican actress and host confesses that she still loves Toni Costa
In addition, the 'culprit' of the television presenter's overweight finally came out
It seems that reconciliation is closer than ever. In the framework of the delivery of the Billboard Latin Music Awards, which took place yesterday in Miami, Florida, the Puerto Rican actress and host Adamari López confesses that she still loves Toni Costa.
Related
In a video that the program shared Tell me what you know from Telemundo, and which is available on her official YouTube channel, the television presenter told how she is in her relationship with the father of her daughter Alaïa, as well as how she is still present in her life.
Will Adamari López return with Toni Costa?
In this publication, which to date has about 30 thousand views, it was recalled that it was at the end of last May when Adamari López surprised everyone by announcing that she and Toni Costa had decided to separate after just over 10 years of marriage.
From that date on, rumors of a reconciliation have been frequently present, as the couple has shared different moments with little Alaïa, including their vacations in various European countries, such as Spain and Italy.
"Alaïa has her father and her father is very present"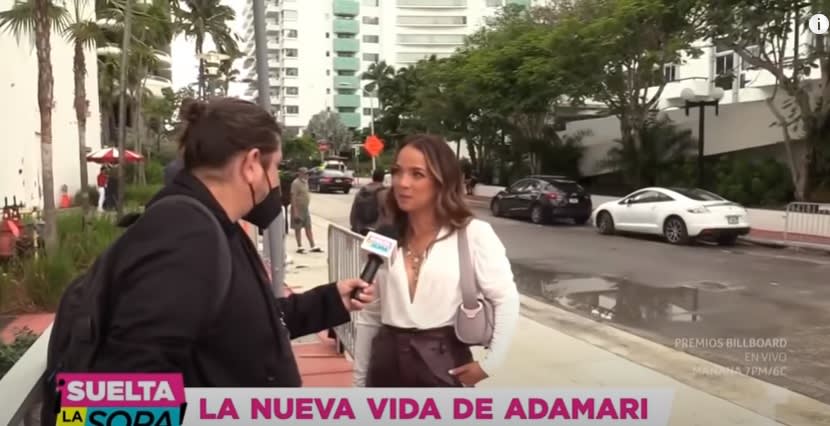 With the good humor that characterizes her, and wearing her increasingly spectacular figure, Adamari López assured that her little girl has her father and "her father is very present in all the things she does", even though they are no longer together About some months ago.
"That we are not together at this time as a couple, does not mean that Toni does not take care of the girl's things and that she is there, at the foot, as she has always been, they are simply different stages and we will continue having an excellent relationship ".
"We will continue together for her well-being": Adamari López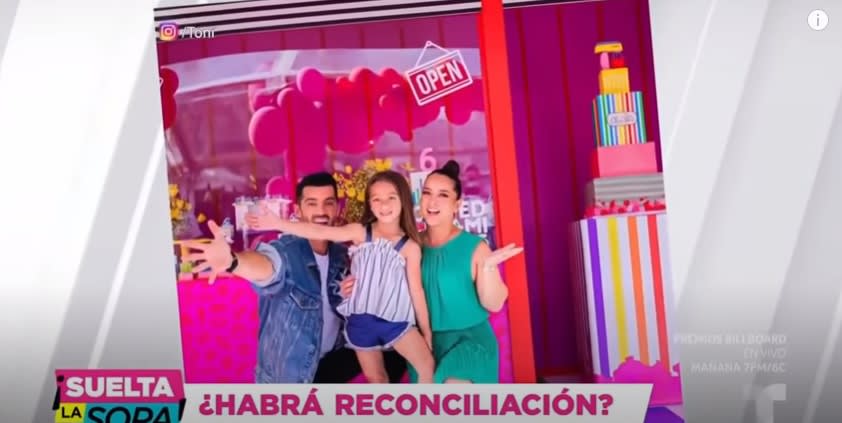 Without losing glamor, the Puerto Rican actress and host, who turned 50 years old in 2021, revealed that her daughter has two people who love her very much and who will continue together regardless of the relationship they both have: "We are going to continue together for her welfare. "
"Each one knows their reality and speaks from what they live or what they have in their hearts and we (she and Toni Costa) only have beautiful things. We all go through difficult moments, but we are going to know how to solve them well because there is love and that will prevail above all ", said the nice little girl.
"We are two sensible people"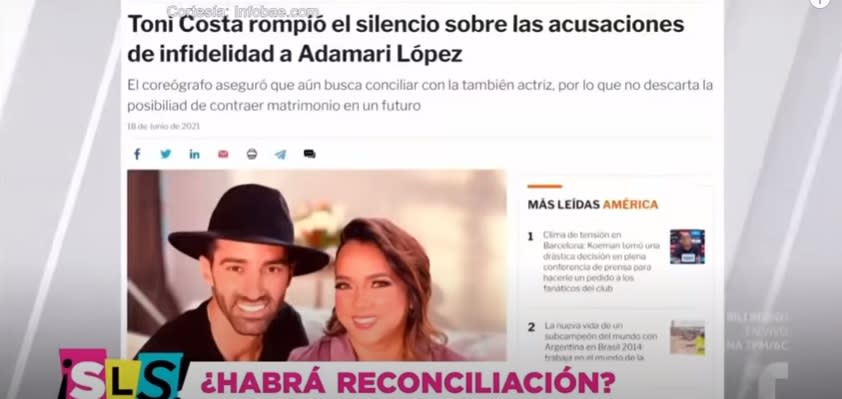 About to conclude with this interview, the Puerto Rican actress and host Adamari López assured that both she and her ex-husband Toni Costa are two sensible people who can get ahead regardless of the circumstances that arise in their lives.
And on whether she is receiving any advice from you now that she is serving as a judge on the program Así se baila, the presenter commented that yes, she has given excellent advice so that she can transmit it to the contestants.
"She is radiant and very beautiful words", they say to Adamari López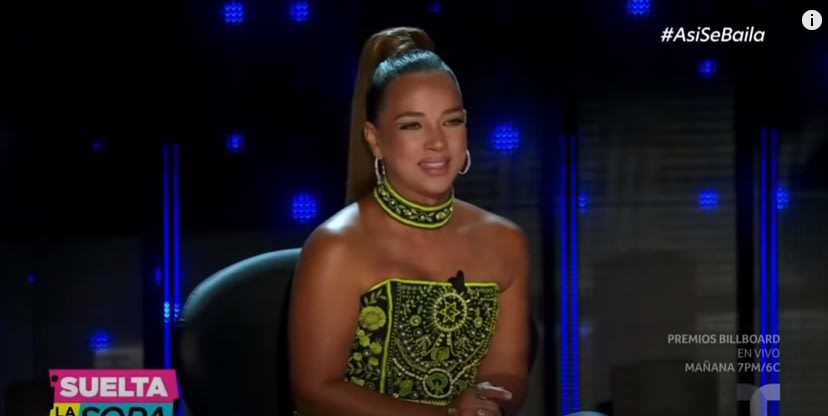 It did not take long for Internet users to express their views after the host of Hoy Día, and judge of Así se baila, shared the moment she is currently living with Toni Costa, of whom she said that there is still "love."
"She is radiant and very beautiful words", "Good answers, the girl has a father and a mother and if they love each other and if they return or not, that is their problem", "My Ada is beautiful and he is a mango", " If you still have feelings for him, let him come back ", you can read in some comments.
"Toni was just a washcloth of tears"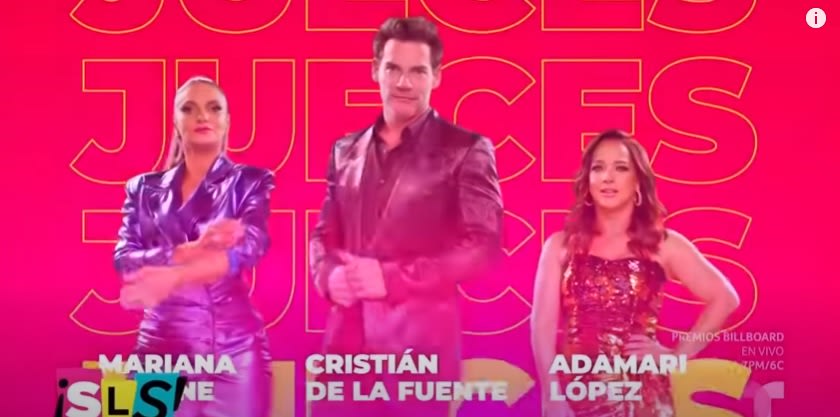 But not all were congratulations for Ada, since several people blamed her that she 'used' Toni Costa after her divorce from the singer Luis Fonsi: "She never felt it, Toni was only a tear sheet, the one who raised her when Fonsi left her lying with everything and illness ".
"When she was chubby and sick, he was there, now that she is skinny, her love has already left", "You look better without a husband, you even lost weight", "You better not let him go, that way now they do not appear, you will be able to find many, but as Toni it will be difficult for you to find another one like that "(TO SEE THE VIDEO CLICK HERE).
The 'culprit' of Adamari López's overweight appears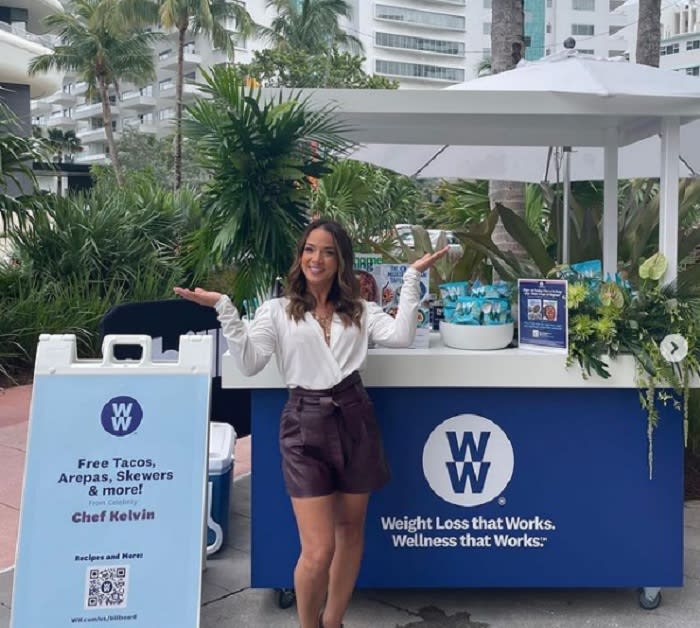 After the Puerto Rican actress and host uploaded an image, in which she received all kinds of compliments, on her official Instagram account, the 'culprit' of the overweight that Ada suffered for several years gave himself away without anyone asking.
"How exciting to have met my @ww family during my time at Latin Music Week! Thank you for supporting me in all this change that I have experienced in the past months! It is definitely health in all aspects! I had a beautiful day, "wrote the television presenter.
"Could it be that I was the problem?"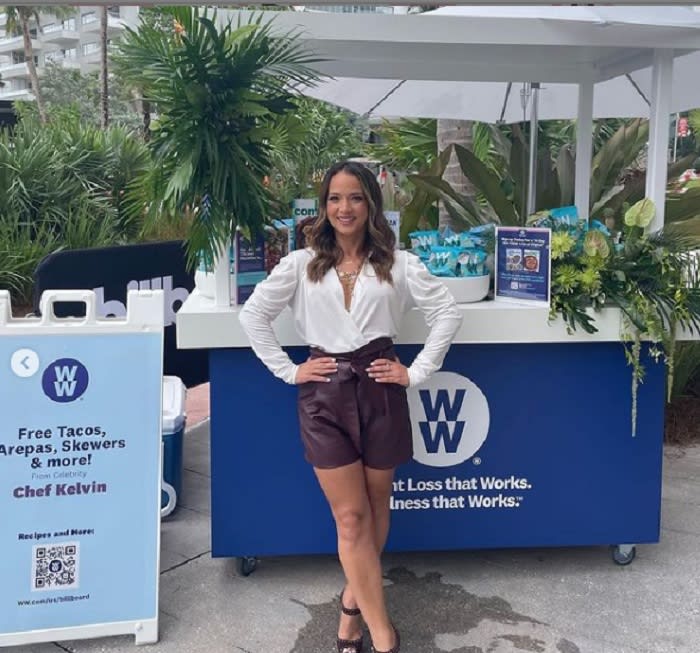 When no one expected it, Chef James, who was fired several months ago from the Un Nuevo Día program, currently Hoy Día, made a confession to Adamari López: "I left and you made me so skinny and beautiful !!! Could it be that I was the problem?
Immediately, followers made the following comments: "I mean, was I fat and ugly before?", "I think your food is too rich to be skinny one", "It's surgery, chef", exercise, they sell a lie to the public ".
Adamari López and her change of look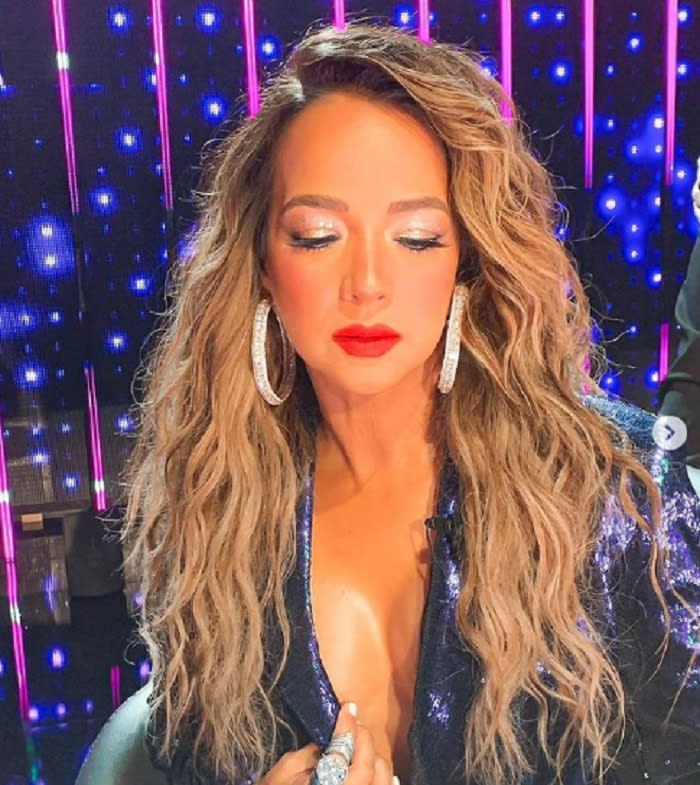 A couple of days before he shared the image with which Chef James revealed himself as the 'culprit' of his overweight, Adamari López uploaded a photo that left his fans open-mouthed by showing his new look with curly hair and a spectacular makeup.
Several celebrities did not want to flatter the television presenter, including Rashel Díaz, La Chiquibaby, Ednita Nazario, Ludwika Paleta, Michelle Galván, Clarissa Molina, Paty Manterola, Jessica Carrillo and Adriana Fonseca.
Your most recent photo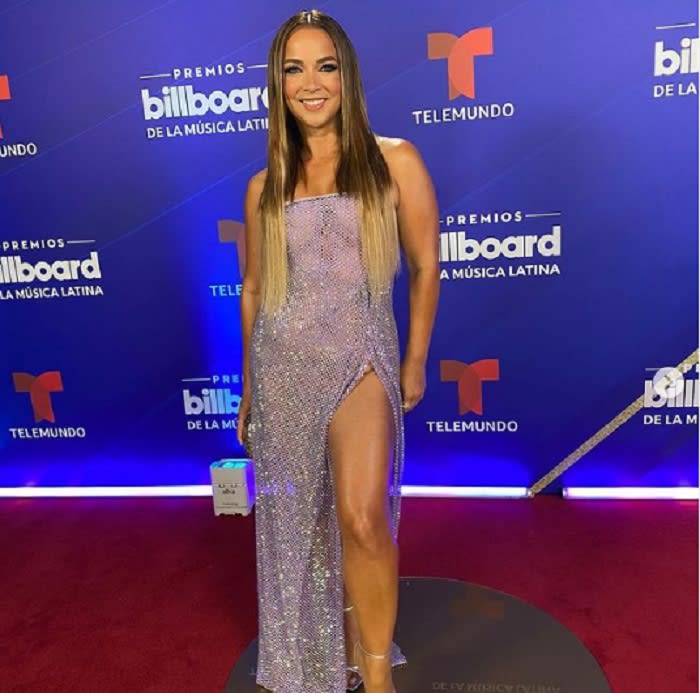 And so that there would be no doubt about the radical transformation she has undergone in her physique, Ada uploaded a series of images in which she looks simply spectacular with the outfits she used at the Billboard Latin Music Awards.
"Thank you for inviting me and making me spend a beautiful and fun night," wrote the nice little girl, who did not miss the opportunity to mention all the people who helped her to stand out among the guests at this ceremony.


mundohispanico.com