The important thing for the residents of the city is not fine words, but concrete plans. We were waiting.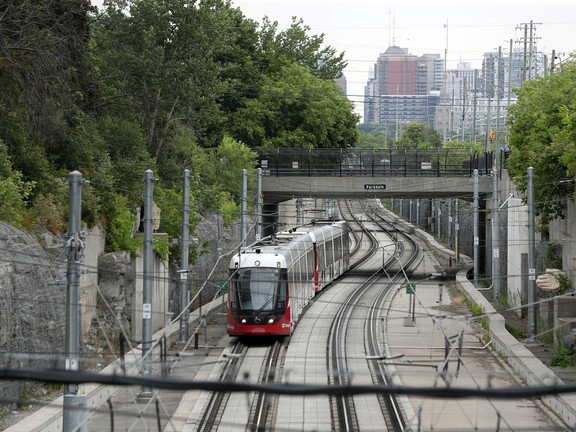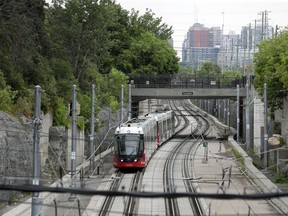 .
Mark Sutcliffe's run for mayor fills a void that many felt existed, and now the stage is set for a battle for the highest office in town.
.
When Count. Diane Deans dropped out of the race, leaving former Mayor Bob Chiarelli and two-term Councilwoman Catherine McKenney to offer the main alternatives, the field narrowed and there was an expectation that a new candidate would enter. Not surprisingly, it turned out to be Sutcliffe, who had long been rumored to be looking for a career. Sutcliffe acknowledges that he came in because there was a void to fill. "The reason I entered is that the race lacked a strong centrist candidate," he says in an interview. "A lot of people weren't happy with the options available to them … and they were hoping someone would step in and be able to bring new leadership to the city."
Sutcliffe, an entrepreneur, broadcaster, and community volunteer with no political experience, casts himself as an apolitical, unbiased candidate who would bring a fresh outside perspective to the job. And he makes it clear that he is not running as the corporate candidate. "I'm not a big business person, I'm a small business person," he says. "I'm not bringing a business perspective to the issues; I bring a community perspective."
.
Sutcliffe, 54, says the city needs a new direction and he is the man with the right leadership skills to provide it. He says his focus on the campaign is to heal the council's divide and get everyone moving in the same direction. "My thing is to build consensus… bring a collaborative approach," he says. "I would like to be a unifying force, not a polarizing force."
However, what is really important to the city's residents is not fine words but concrete plans, and what Sutcliffe offers will take some time. He says that among the three biggest issues he wants to address is affordability, which includes affordable housing, low property taxes, recreational fees and transit fees. Transit, including repairing LRT, making fares affordable, and bringing trains to Kanata, Barrhaven, and Stittsville, is next. Rounding out the top three is safety, a broad category that includes repairing and making roads safer, preparing to meet the challenges of being a capital city, fighting crime, and dealing with addiction and mental health issues.
.
"Number one, we have to keep costs as affordable as possible for people," says Sutcliffe. "We can't afford huge property tax increases, water and sewer bill increases, recreation fee increases, transit fees, all of that." He acknowledges that operating transit is expensive, but the city simply cannot pass all increased costs on to the user and put ridership at risk. "On a very basic level, we just can't add to the financial burden on residents," he says.
That's why he's not supporting Ottawa Hospital's $150 million request for the new civic campus for now, even though he has raised money for the hospital's foundation in the past. "That's a very large number at a time when the city doesn't have a lot of money," says Sutcliffe. "We have to figure out where the $150 million is going to come from. We can't just write blank checks." And that's also why, if it ever comes to that, he won't back public funding for the construction of a new downtown stadium for the Ottawa Senators. There's just no public appetite for it, he says.
.
Sutcliffe certainly presents a wide menu of things he'd like to do, but he raises an important question: How will he handle all of that? The city is drowning in debt; COVID and inflation have affected the city's finances even as new demands arise. How it will deliver on its promises in a very challenging financial environment remains a big question.
Sutcliffe says he can't answer "all the 'how' questions" now, just weeks into his campaign. The answers will be given when his action plan is published. "We are going to have a very clear platform that sets priorities and proposes solutions," he says.
We will see.
mohammed adam is a journalist and commentator from Ottawa. Contact him at [email protected]