The Montreal Symphony Orchestra (OSM) closed the summer season with a free outdoor concert on Thursday and ushered in a new era at the same time.

For the first time since his arrival in the city, the new musical director of the orchestra, Rafael Payare, gave a concert to the public at the city's Olympic Stadium.
"It's really the beginning of a new chapter," said Marianne Perron, OSM's senior director of music programming.
"We are beyond excited, ecstatic that we can offer this concert to our community, so it is very, very special to us."
Read more:
Rafael Payare to become the new musical director of the Montreal Symphony Orchestra
Attendees were able to enjoy a "musical journey" with classical music from different corners of the world, including France, Germany, Russia and Latin America.
The choice of music for this concert is a kind of tasting menu of what the orchestra will offer under the direction of Maestro Payare.
Just to try a little sneak peek at everything. All the pieces have many colors and many fireworks, "said Payare.
On September 1, maestro Payare took over as musical director of the orchestra, replacing maestro Ken Nagano.
Maestro Payare became the ninth musical director in the history of the orchestra and the first of Latin American origin, being born in Venezuela.
Read more:
Maestro Kent Nagano prepares for the final season with the Montreal Symphony Orchestra
Montréal seem excited to see what he will bring to the table.
The free concert hosted 3,500 people who, according to the organizers, booked all tickets online in less than an hour.
"We just want to celebrate that everyone is here together again. The orchestra missed the audience, the audience missed the orchestra, "Payare said.
"We are finally here. This is a great celebration that is tonight's idea. "
Maestro Payare will be in Montreal as musical director of the orchestra for the next five years.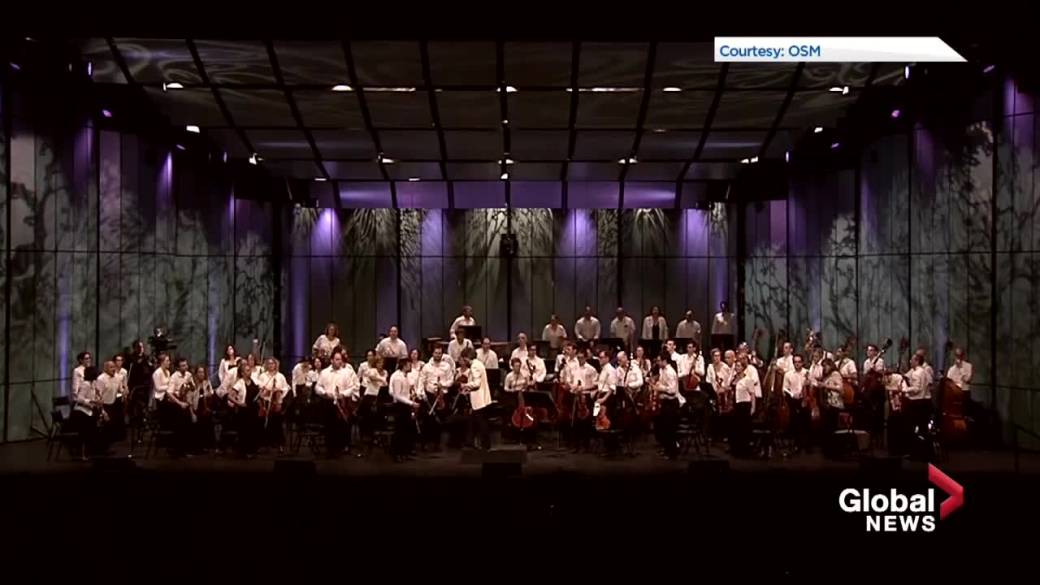 Maestro Kent Nagano will return to the Montreal Symphony Orchestra with a live performance
© 2021 Global News, a division of Corus Entertainment Inc.


Reference-globalnews.ca