"Before that statement from the coach, I really was torn in who I was rooting for": Rosemary Nizic, Team Croatia fan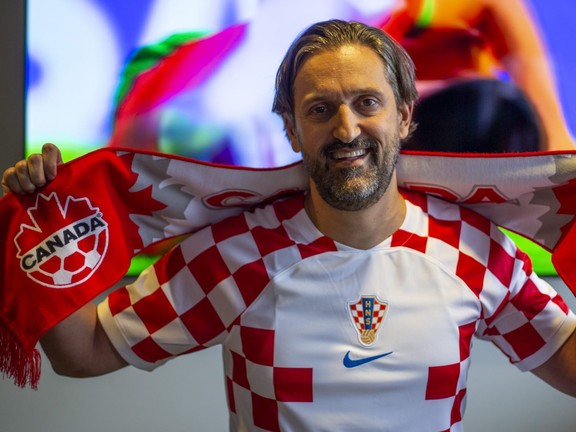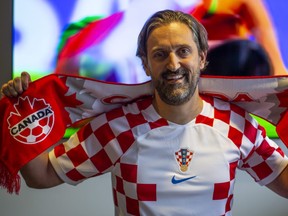 Article content
The kicks are coming fast and furious.
Article content
A war of words has erupted between some fans of Croatia, a Croatian tabloid, and Team Canada coach John Herdman – after he told his team they were going to "F—-" Croatia in Sunday's highly anticipated match.
Article content
His edgy comment seems to be widely-regarded as way off-side among fans of Canada's next rivals.
"We had mixed feelings going into Sunday. But I can tell you that following coach Herdman's comments two days ago, most Croatians will be cheering for Croatia," said Ivan Grbesic. "And looking to feed some of his own words back at him."
Viewing parties have been planned for across the GTA – with one taking place at a community centre in Norval and another in Toronto at Baka – a local Croatia café on Bloor St. W.
"Before that statement from the coach, I really was torn in who I was rooting for," said Rosemary Nizic of Georgetown whose car is emblazoned with the Croatian flag.
Article content
"I know that's locker room talk. But he shouldn't have said that."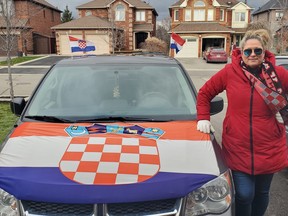 Splashed on the cover of a popular Croatian tabloid was a bold response to Herdman.
"You have the mouth (tongue)," the headline read next to an image of a naked Herdman with a large, upside down Maple Leaf over his mouth – but a smaller one over his pelvic region.
"But do you have the balls as well?" the newspaper headline asked.
In Qatar, Herdman was asked about his comments made during a huddle after the team's closely fought battle with Belgium Wednesday.
"Did you really say after last night's match that you were going to F-word Croatia? And if you did, is that underestimating Croatia as runner-up of (the) last World Cup?"
"Great question," Herdman said. "And yeah, I did. You say those things in an impassioned moment, trying to inspire your team in a huddle.
Article content
And when you're asked the question what you said in that huddle, yeah, it was what I said."
"I mean no disrespect to the Croatian team and Croatian people, but at the end of the day it's a mindset that Canada's going to have if we're going to have three points against one of the top teams in the world. And it's the mindset that we took to Belgium."
The mindset of many in the Croatian community has shifted in the last 48 hours.
"Obviously I love Canada. And obviously I love Croatia. But this will be a tough one for me and a tough one for most people in the community," said John Marion, Owner, Baka Gallery Café.
[email protected]
twitter: @_ScottLaurie