With the approach of ideas such as the search for a more inclusive and equitable agriculture, and the need for a cultural change that allows more women to be trained, undertake, and lead in the agri-food industry; the Colombia – Mexico Binational Forum "Rural Women: exploring different perspectives" was held, organized by Corteva Agriscience, in collaboration with The Economist and The Republic (Colombia).
The forum, held virtually, was divided into four panels, and included the participation of Ana Claudia Cerasoli, president of the MesoAndina region of Corteva Agriscience; Lupita Avendaño, Mexican corn producer; Nubia Cala, a Colombian rice producer; Valeria and Isabel Aguilera, youtubers and farm workers in Mexico; Martha Adame, agroindustrial distributor from Mexico; Lorena Builes, zootechnical veterinary doctor specialized in Business Administration; María del Campo, who represents the image of the Colombian Cacaocultura, Carmen Lilia de Santos, sales manager for the Southern District of Mexico of Corteva Agriscience; as well as Lilian Mariño, editor of the newspaper La República and José Soto, digital editorial director of The Economist, who served as moderators.
To start, the Panel No. 1 addressed to "Women in the Field", was moderated by Lilian Mariño, who highlighted that women "represent more than 40% of the agricultural labor force in developing countries."
For her part, Ana Claudia Cerasoli, pointed out that "rural women or women in agriculture are active participants so that everyone has a better future, caring for the planet, sharing knowledge, good practices and love for the Earth." She added that Corteva Agriscience produced the "Women in Agriculture" study, which involved more than 4,000 female farmers in 17 countries, and one of the main findings was that 9 out of 10 women were proud of the work they do in the field.
He also mentioned as areas of opportunity issues of gender discrimination, income differences, access to financing, education and training; which motivated the company to carry out different strategies to advance on these issues, such as, for example, by launching the book "Fighters, rural women in the world", which brings together the situation of women in the countryside, in the 5 continents, its contribution to agricultural activity, and contribution to rural environments.
Regarding the outlook for the agricultural sector in Mexico and Colombia, Nubia Cala mentioned that, in the case of Colombia, "sadly the role of women is not very visible, there is a need for greater empowerment of women in agriculture. "," We do not have policies that support women, "although she added that thanks to the work of many women, progress is made in entrepreneurship, and the generation of companies that generate work and opportunities for all women.
Regarding Mexico, Lupita Avendaño, mentioned that "I began to plant with my own resources when I was left alone, little by little with advisers who assist us in the field they have been guiding us and I have learned to invest, to grow." However, she said that at first she felt a bit "strange" because of the low participation of women in the middle, "they are afraid to venture. I can tell you not to be afraid, if you can work, there will always be someone who will help you ".
Regarding how much public or private support they receive, Nubia Cala mentioned that the government has changed its vision and has turned to commercialization, for which it requested greater support in science and technology, mainly from producers, in addition to highlighting the It would be important to have a policy that guarantees a fair price for your harvest.
Lupita added that a problem she has faced has been gender inequality in accessing education and credit, for which she commented that stereotypes continue to exist.
Regarding the difficulty in balancing work in the field with that of the home, Nubia called for greater benefits to be granted, "we work more than 8, 10 hours in the field. We need the government to realize that we are 47.2% of the rural population (women) ".
Lupita added that when she started, she had a preferential rate for being a woman, and with the issue of gender equality she no longer gets that benefit, "what I'm saying is don't give me, pay me well for my grain, my work, we have good land, we battle with the climate, we battle with water, if more support is needed from the government ".
Panel No 2., moderated by José Soto, was dedicated to "The new generations in the field", in which Valeria and Isabel Aguilera, producers of the field in Valle Hermoso, Tamaulipas, shared their experience as youtubers.
According to Valeria, "I had to work in the fields (…) it was interesting to record", "uproot the plants, take care of them, water it, it's more what we do, they said it was rare for women to walk in that, it was not strange to me, my father brought us there ".
Isabel mentioned that at the beginning Valeria had a makeup channel, but it was from not being able to record because she was at the ranch that the issue caught the attention of her followers.
They attributed part of their success to the fact that "they show the work as it is, maybe we are not always in a good mood, but it is in the way that your work is made lighter", "there were few that showed themselves above a tractor, it was the fact that we were young ".
The young women also assured that the channel has allowed them to meet more farmers, who advise them, and that most of their knowledge to edit and upload videos to the social network has been self-taught.
The Panel No. 3, directed to "Life stories of women leaders in the agroindustrial chain", moderated by Lilian Mariño, had the participation of Lorena Builes, who mentioned that "it inspires me to see how many girls write to me, the new generations already want to go from the countryside to the city, and that did not happen with drug trafficking."
He added that a very big change in culture must be made, and he said that women have order and discipline for activities such as milking, feeding calves, keeping records, while men, for using heavy machinery; so it is important to differentiate the specialties of each gender.
For her part, Martha Adame mentioned that "we have 25% of farmers who are women, we have tried to get them recognized in the field, the women have arrived for some reason, sometimes due to the absence of the husband, because of the inheritance of the land. We try to enter, give them training to continue with the legacy, (a) the new generations must be trained, we must educate them, we must know that the countryside makes you fall in love, that the countryside is life ".
Regarding what is the main barrier for women to enter the field, Adame mentioned "I think it is losing the fear of the unknown."
She added that on many occasions women think that the agricultural sector is aimed at women. He also pointed out that the biggest challenge is to train them, "is to give them that training so that they make the best decision (of) what they are going to do with the field, what they are going to do with the land."
Regarding how the government and companies can break stereotypes, Lorena Builes said that "we must professionalize the field, we must manage to generate companies, have all the possibility of employing women, young people, also that the state sector returns to the field from its primary sector".
At Panel N.4 dedicated to "Entrepreneurship and income generation in the field", moderated by José Soto, participated María del Campo (Liliana Jiménez), who 10 years ago decided to go to the field together with her husband, to investigate what were the promising crops, among which cocoa stood out, so 5 years ago she began to represent that image.
He stressed that cocoa farming is evolving, not only from the productive side, but also by recognizing the role of women in that chain. "Women have taken leadership and agroindustrial development", "we are increasingly promoting the issue of sustainability."
For her part, Carmen Lilia de Santos, Corteva Agrisciences South Mexico District sales manager, explained that "a fundamental part of the initiatives that the private and agricultural sector has is to include women in the field", "one of the important parts to continue growing is empowerment, helping women develop ".
María del Campo added that "something very valuable is (…) to see how the cocoa farmer is undertaking to open their own companies, we see women with many skills in (the) administrative and marketing aspects."
He invited all rural women in America to visit the site. https://mujeresrurales.iica.int/, a platform that connects rural women to share experiences and knowledge, after which the forum was closed.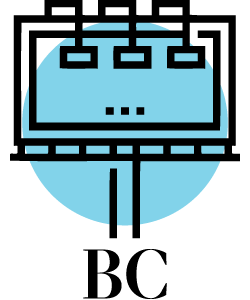 Branded Content is El Economista's commercial content unit that gives value to brands with content worth reading.


Reference-www.eleconomista.com.mx