At least 46 people believed to be immigrants were found dead in the back of a tractor-trailer in San Antonio on Monday, according to law enforcement officials.

Sixteen others, including four children, were found alive and taken from the vehicle for medical treatment, police and medical officials said at a news conference.
No children were among those killed, officials said.
The discovery is among the worst cases of immigrant deaths in recent history and comes amid a surge in illegal immigration into the US across its southern border.
Read more:
US will no longer deport unaccompanied migrant children after policy change
Gov. Greg Abbott, who on Monday night had put the death toll at 42 people, did not issue an official statement through his office.
Instead, Abbott tweeted a news article about the discovery while blaming US President Joe Biden's immigration policies.
"These deaths are on Biden," the governor wrote. "They are the result of his deadly open border policies. They show the deadly consequences of their refusal to enforce the law."
Archbishop of San Antonio Gustavo Garcia-Siller wrote on Twitter that the migrants had "hoped for a better life."
"Lord, have mercy on them," he wrote.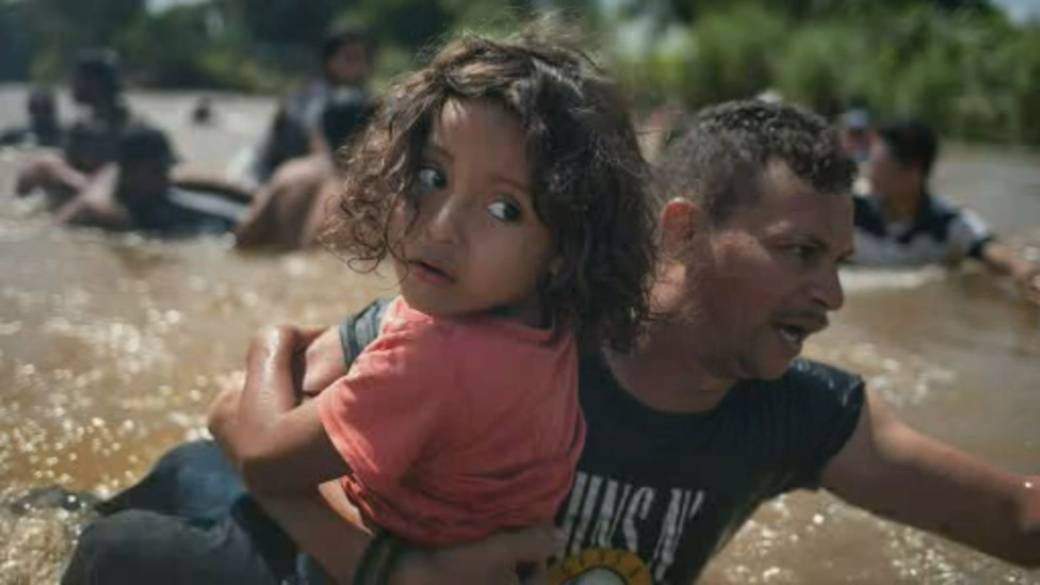 Global migrant crisis worsens during pandemic
The Washington Post said the truck was found by agents from Homeland Security Investigations, a branch of US Immigration and Customs Enforcement that handles human trafficking cases, citing unnamed officials.
trending stories
'Too much mayo': Subway worker shot to death after argument over sandwiches

'Tigger come back': BC house cat chases black bear out of family's yard
San Antonio Police Chief Bill McManus confirmed during the news conference that the case is now a federal investigation.
According to the New York Times, San Antonio police officers were searching for the driver of the tractor-trailer, who is believed to have abandoned the vehicle before it was discovered in a remote area of ​​the city.
McManus said three people were in custody, but would not confirm if the driver was among them.
All of the victims were believed to be entering the United States illegally from Mexico and had been brought north after crossing the border, which was about 140 miles from where the truck was found.
Read more:
At least 53 dead and 54 injured when a bus crashed with migrants in southern Mexico
Mexican Foreign Minister Marcelo Ebrard said that the Mexican consul was on his way to the site of the discovery, although he noted that the nationalities of the victims were still unknown.
The Mexican Consulate General in San Antonio said on Twitter that it would provide help to the Mexicans involved in the incident, if any.
The most recent figures from US Customs and Border Patrol show immigration arrests at the southern border in May rose to the highest levels ever recorded, with nearly 240,000 people apprehended that month.
While last year set a new record with 1.73 million arrests, the agency is on track to exceed 2 million in the current fiscal year.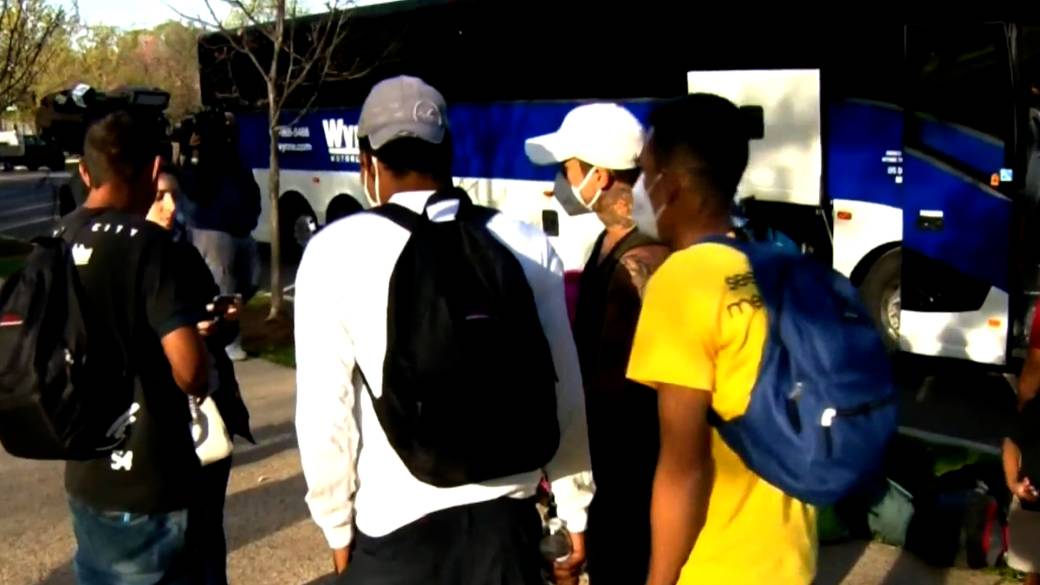 Texas Governor Orders Some Cross-Border Immigrants Bused to Washington, DC
Illegal border crossings have been deadly before. Ten migrants died in 2017 after becoming trapped inside a truck that was parked at a Walmart in San Antonio. In 2003, 19 migrants were found in a suffocating truck southeast of San Antonio.
Big trucks emerged as a popular smuggling method in the early 1990s amid increased US border enforcement in San Diego and El Paso, Texas, then the busiest corridors for illegal crossings.
Before then, people paid small fees to family-owned operators to get them across a largely unprotected border. As crossing became exponentially more difficult after the 2001 terrorist attacks on the US, migrants were herded through more dangerous terrain and paid thousands of dollars more.
Heat poses a serious danger, especially when temperatures can rise significantly inside vehicles. Weather in the San Antonio area was mostly cloudy Monday, but temperatures approached 100 degrees Fahrenheit.
More to come…
© 2022 Global News, a division of Corus Entertainment Inc.



Reference-globalnews.ca