This week millions of people will receive a double round of direct payments
Starting today, September 15, eligible families will receive a check for $ 250 or $ 300 of the child tax credit.
Additionally, California residents will receive an additional stimulus check, worth up to $ 1,100.
More money! A double round of direct payments will be sent to millions of eligible California residents as new stimulus checks and child tax credit payments will be sent this week.
Related
The double cash injection comes from two separate programs that will benefit those who live in the state of California. The first payment will reach the bank accounts of eligible families starting this Wednesday, September 15 and corresponds to the third verification of the child tax credit.
Eligible residents will receive two checks this week
Parents of about 60 million children in the US will receive payments via direct deposit this, however, if the money is delivered by paper check, some will receive the payments a few days later due to postal mail delays. .
Two days after the federal payment of the child tax credit, California will send an additional stimulus check worth up to $ 1,100, it reported. The Sun. So far, more than half a million Californians have received two $ 600 state stimulus payments known as Golden State checks.
What does it take to qualify for the check up to $ 1,100?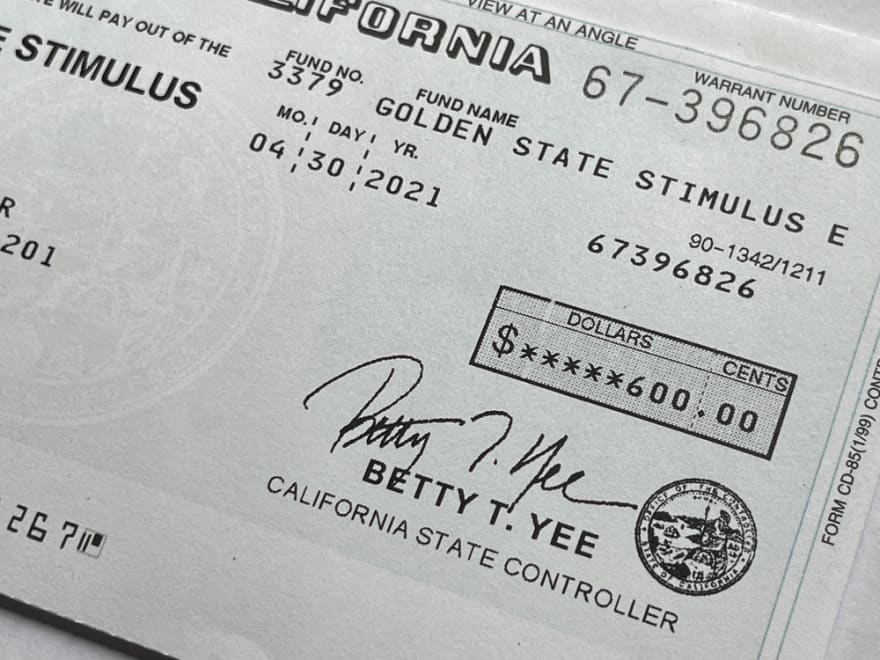 To qualify for this second Golden State II stimulus check, residents must file their 2020 taxes by October 15, 2021, and must have been California residents for more than half of the 2020 tax year, as well as the date the payment is issued.
Eligible person must demonstrate California adjusted gross income of $ 1 to $ 75,000 for fiscal 2020 or wages of $ 0 to $ 75,000 for fiscal year 2020. California will send a check for $ 600 to eligible taxpayers and another check for an additional $ 500 for those with at least one dependent.
They will issue a new round of the Golden State check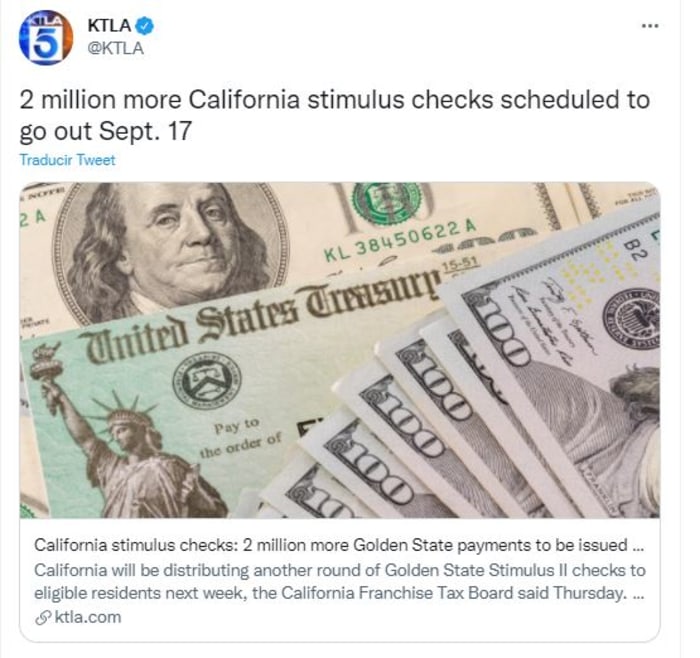 The number of stimulus checks in the next round will be much higher, with around 2 million scheduled to be issued on September 17, Franchise Tax Board spokesman Daniel Tahara told Ktla 5.
In general, the state of California anticipates issuing stimulus checks every 14 days, although there may be times when payments are made before or after two weeks, spokesman Daniel Tahara said, according to the report.
Golden State II check will arrive as direct or physical deposit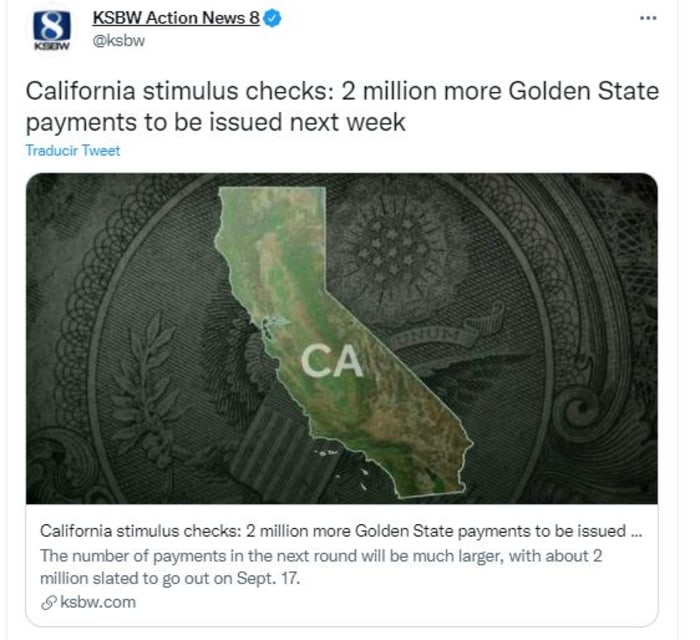 The first few rounds of stimulus checks are sent via direct deposit to individuals who have their bank account information on file with the state tax agency. And for those who normally receive their state tax refund in the mail, it is estimated that physical checks will begin shipping on October 5, Tahara said. Checks will take up to three weeks to arrive once they are sent.
However, some payments may be delayed, the state warned, because "they may need further review depending on the situation or the information we have," said the website of the Franchise Tax Board. "This could include address changes, bank account changes, etc," he mentioned.
Some families will receive up to $ 450 from the child tax check in September
The Internal Revenue Service and the Department of the Treasury reported that millions of American families will receive their Child Tax Credit (CTC) check worth $ 300 or $ 250 this Wednesday, September 15, however, the IRS indicated that many families they will receive more money with this payment.
This third batch of these monthly advance payments worth approximately $ 15 billion will reach about 36 million families across the country tomorrow, September 15. Most will be sent via direct deposit.
Who will get the most money from the child tax credit check?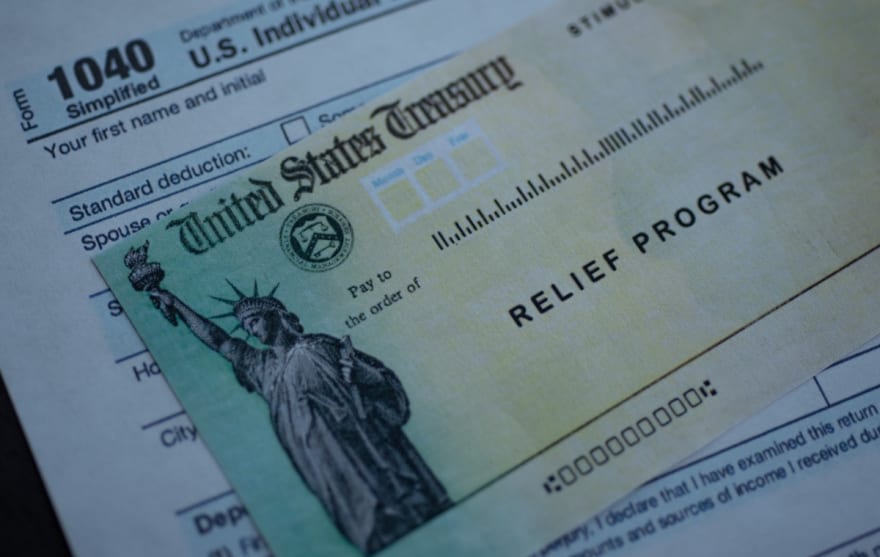 "Families that did not receive a July and August payment and will receive their first monthly check in September will still be able to receive their full advance child tax credit for the year," reported the IRS.
This means that the total payment will be spread over four months, instead of six, making each monthly payment larger. For these families, each payment is up to $ 450 per month for each child under age 6 and up to $ 375 per month for each child ages 6 to 17.
IRS tool allows you to know how you will receive your money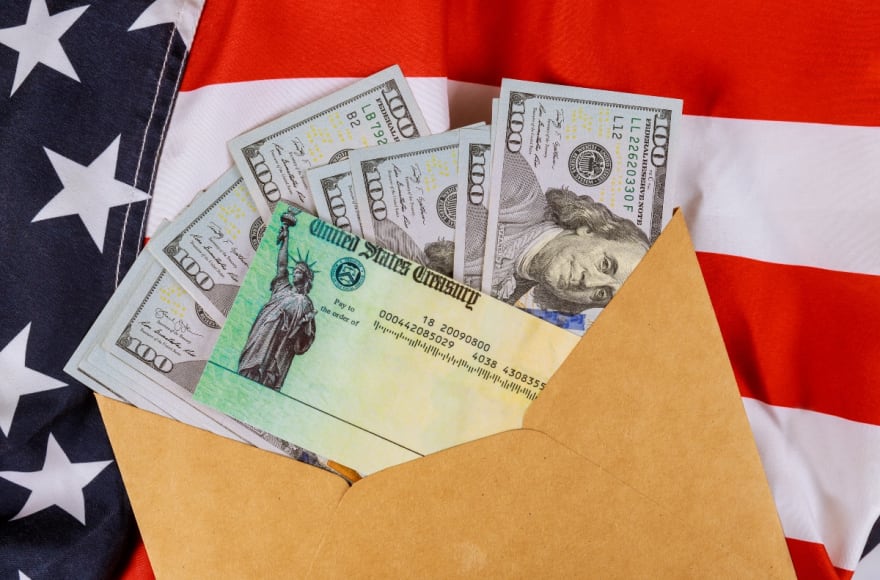 Taxpayers will need to use the IRS online tool to find out if they are eligible to receive the next round of child tax credit payments with September checks expected to reach the bank accounts of millions of Americans.
The IRS tool can be used to update bank account information and email addresses. The above checks were mailed on July 15 and August 13 and there will be three more rounds in 2021, it reported. The Sun.
One-time payments of $ 15,600 coming this month for excluded workers in New York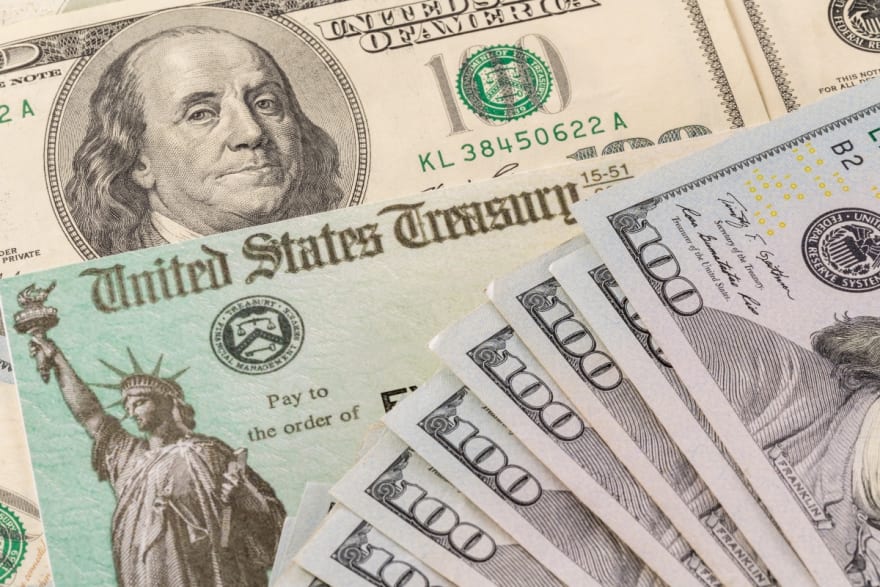 More money could be on the way in another state. One-time payments of $ 15,600 for workers excluded from other economic benefits in New York would be delivered this month, multiple media reported this week.
During the spring, New York State approved one-time stimulus payments of $ 15,600 for excluded workers who lost their jobs during the coronavirus pandemic. Finger Lakes 1 on Tuesday, September 7.
One-time payments of $ 15,600
Those one-time payments are part of a $ 2.2 billion program for people who did not receive the stimulus check through the CARES Act or the American Rescue Plan because of their citizenship, the aforementioned outlet said.
Republicans criticized the bill at the time, but it was eventually passed and turned into a law that provides significant stimulus payments to hundreds of thousands of people in New York state, Finger Lakes 1 explained.
Who qualifies for one-time payments in New York?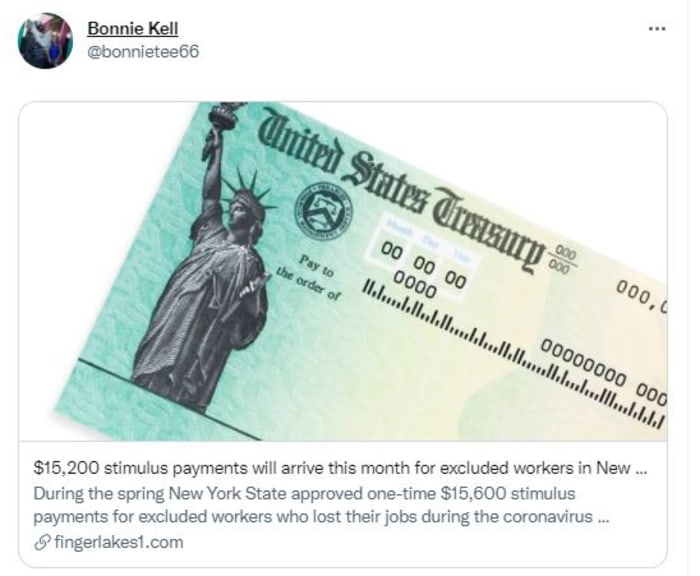 It was included in the state budget, which was approved and adopted in April. Although it was criticized for being too costly to implement, its inclusion in the budget meant that the bill was ready to happen regardless of individual problems with it, said the aforementioned portal.
Now many will be wondering: who qualified for a one-time stimulus check for excluded workers? And one answer is: those who live in New York and do not have resident status, but made less than $ 26,208 in 2020, are eligible for the aid.


mundohispanico.com