Ludwika Paleta's son presents his new girlfriend
Her name is Yulianna and she stole Nico's heart
They have been together for three months
"They are for each other": The son of actress Ludwika Paleta surprises in social networks by introducing his new girlfriend, melting the hearts of more than one of his followers, who are excited for the new couple, but who? Will she be the girl who stole the heart of Ludwika Paleta's firstborn?
Nicolás Haza Paleta is the son of the renowned actress of Polish origin, Ludwika Paleta and the film actor from Sonora, Plutarco Haza, who is also a renowned Mexican film director. Nico in addition to belonging to a family from the acting world, the young man has also ventured into music, getting endless successes in his short career.
Nico Haza, son of Ludwika Paleta presents his girlfriend
It was on July 20 when Ludwika Paleta's eldest son, Nico Haza, introduced his girlfriend named Yulianna de Souza, whom he also congratulated for three months at his side, surprising his more than 172 thousand followers, who were delighted with the beautiful couple.
Through his official Instagram account, Ludwika's son published several stories, where he congratulated his girlfriend Yulianna for those three months together, later, the young musician would publish a photograph where the beautiful couple could be seen taking a picture together, both wearing a matching hat.
"I love you too much" son of Ludwika Paleta introduces his new girlfriend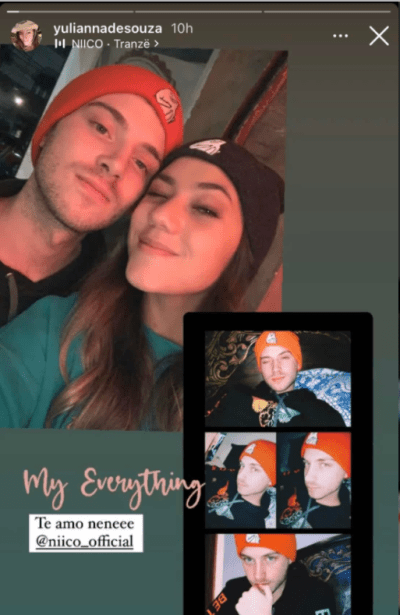 At the bottom of the photograph, which already contains more than 3,000 likes, Ludwika Paleta's son, Nico Haza wrote a tender message for his girlfriend Yulianna, commenting on how in love he was with her: "3 by your side, I LOVE YOU @yuliannadesouza"Before this beautiful declaration, his girlfriend is not far behind and replies:" And those who lack love, I love you too much, you are my everything. "
This beautiful couple even stole the glances of their cousin, María Ibarra Paleta, daughter of Dominika Paleta, who did not hesitate to comment on cute emojis of faces with hearts in their eyes in the beautiful publication of Nico, son of Ludwika Paleta, presenting her new girlfriend, but who is the beautiful girl who stole the heart of the young musician?
Who is Yuliana? Ludwika Paleta's son's new girlfriend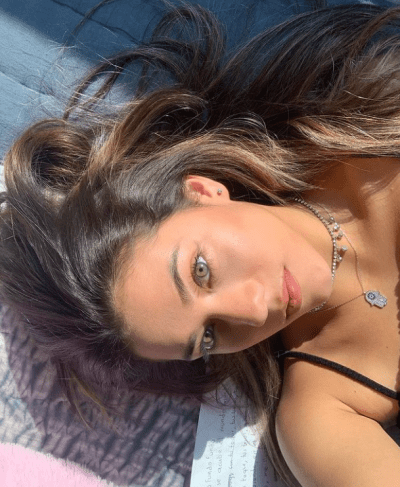 According to the news portal Who, He argues that the beautiful young woman named Yulianna de Souza, girlfriend of Lidwika Paleta's son, is of Brazilian descent and like Nicolás, she is also dedicated to music, however it is also argued that she is a model and even an actress.
On the other hand the portal Latina Moms They argue that the young Yulianna, or Yuli as her friends call her, has worked in various television programs in Mexico, being quite compatible with her new boyfriend, Nicolas Haza, also the son of the beautiful actress, Ludwika Paleta,
"It's his muse" son of Ludwika Paleta confesses that his girlfriend is his inspiration to create music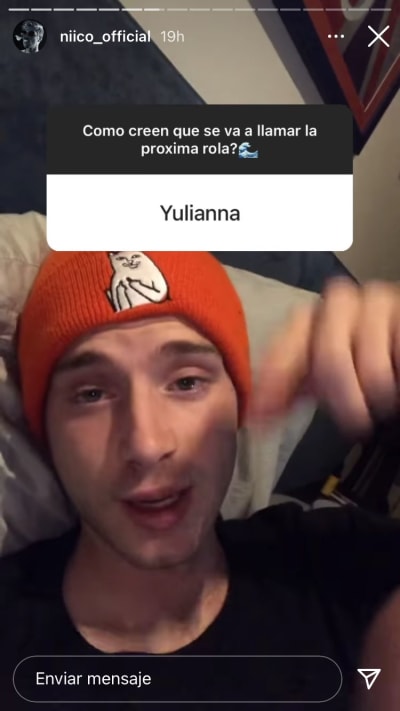 And it seems that Ludwika Paleta's son always has his new girlfriend in mind, since he has sometimes confirmed that Yulianna De Souza is his inspiration when creating new music, revealing that he could soon release several of the songs that he has dedicated to the beautiful model.
During a question on social networks, Nicolas Haza told his followers to leave several proposals of how his new musical single could be called, to which a follower replied with the name of Yulianna, and although he did not deny or confirm This fact, the singer confessed that he has written several songs to the young woman and argues that one of them will soon come to light.
Quite a talented girl: Yulianna, the young woman who stole the heart of Ludwika Paleta's son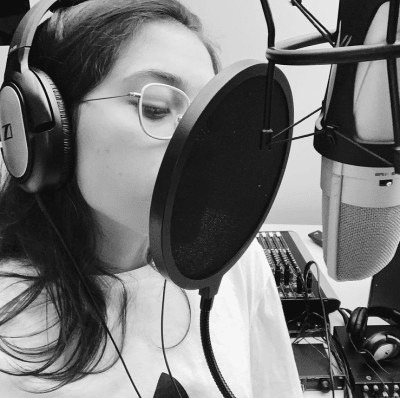 In her profile on social networks, the young Yulianna De Souza, girlfriend of Ludwika Paleta's son, calls herself an artist in her Instagram biography, in which the beautiful young woman uploads several of her artistic projects, as well as the music she brings out and even reveals several songs that are about to come out.
According to her outstanding stories, the young woman is not only good in the artistic field, but also practices several sports, including soccer and Skate, where Yulianna is seen practicing them with great skill and is that in addition to being beautiful she is a very talented woman, gifts that we are sure drive Ludwika Paleta's son crazy.
"Friends and Rivals" meet again 20 years later! Ludwika Paleta shares photos with Adamari López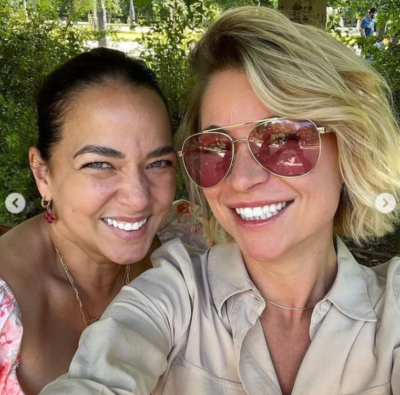 Before his son, Nico Haza, introduced his new girlfriend on social networks, his mother, the actress Ludwika Paleta, met with her dear friend, the host Adamari López, a touching photograph that makes her followers go back to the novel "Amigas y Rivales "Causing endless comments and compliments for those who were once protagonists of this remembered soap opera.
It was in 2001, when one of the most successful soap operas began to be broadcast, which would catapult an endless number of actors and actresses who would become one of the most coveted on television, including Angélica Vale, Michelle Vieth , who along with Adamari and Ludwika marked a before and after, and that is that "Friends and Rivals" not only created ties within television, but also outside of it.
More beautiful than ever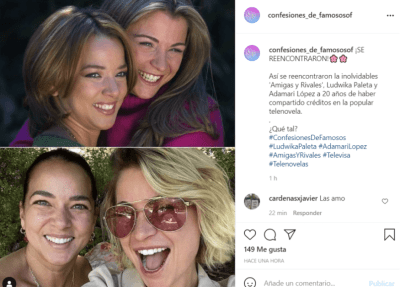 And it is that, after its last broadcast in November of that year, these beautiful actresses maintained a great friendship, which is still in force almost 20 years after the premiere of the series, so we could see it in the recent photograph that the original from Poland, shared on social networks, causing endless nostalgia among his followers.
In the image, it is possible to observe the reunion that took place between Ludwika Paleta and Adamari López, who with a big smile showed their followers the beautiful moment they spent together, causing even their former co-star, Michelle Vieth, to respond with the iconic phrase from the novel. Filed Under: son Ludwika Paleta introduces his girlfriend.
"Always so friends"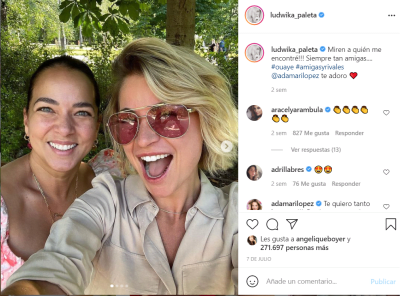 At the bottom of the photograph, Ludwika Paleta celebrated the beautiful friendship that he continued to have with the host of Today, Adamari López, despite the passage of time and distance: "Look who I found !!!! Always so friends…. #aouaye #amigasyrivales @adamarilopez I adore you ". Filed Under: son Ludwika Paleta introduces his girlfriend.
Quickly this photograph, which already has more than 153 thousand likes, among which stands out that of the also actress, Angelique Boyer, began to be filled with endless comments, among which those of the former partner stand out. cast Michelle Vieth: "WOW, They just want to love #amigasyrivales I LOVE THEM."
"I love you so much" wrote Adamari López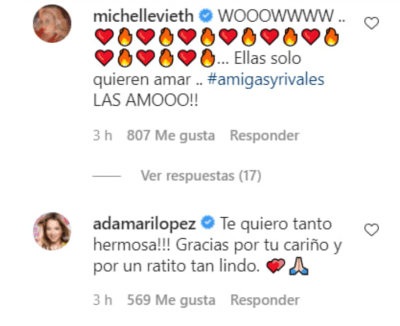 Of course, Adamari López did not want to be left behind and with a few tender words, she was excited and happy to have Ludwika Paleta by her side: "I love you so beautiful !!! Thank you for your love and for spending such a nice time ". Given this comment, several users asked that these great actresses get back together in another production: "So beautiful, they should work together again."
Various comments began to arrive, where many users remembered this production with nostalgia, asking for a second season: "Always so friends, always so rivals, they just want to LOVE", "Make two friends and rivals part, it would be something brilliant". Filed Under: son Ludwika Paleta introduces his girlfriend.
"My favorites forever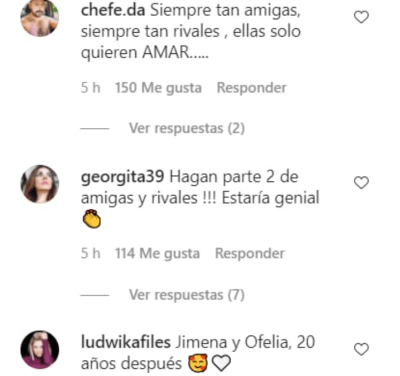 More comments began to arrive on the photograph of the reunion between Adamari López and Ludwika Paleta, where followers were nostalgic when remembering this production: "Seeing them together was remembering when I liked friends and rivals, blessings for both", "They are undoubtedly my favorite actresses ".
"Ofelia and Jimena 20 years later, I love them", "Always so beautiful", "Wow how beautiful, how wonderful", "Awwww, my youth", "It's the best of seeing them together, women in power", "Wow, of my favorite novels "," But look, the television goddesses of friends and rivals, how cute and how beautiful "," The best novel and artists ". Filed Under: son Ludwika Paleta introduces his girlfriend. Some images of this note come from the following video


mundohispanico.com