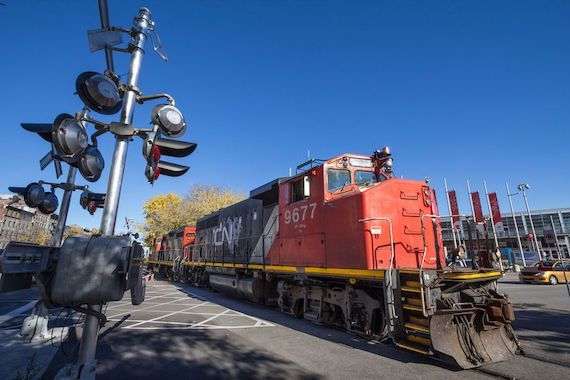 (Photo: 123RF)
The Canadian National Railway Company (CN) on Wednesday pledged to part with a 70-mile KCS line between New Orleans and Baton Rouge, in the hope that this may alleviate fears over the competition raised by its offer to acquire the US rail carrier.
Canadian National said its commitment eliminated the only area of ​​overlap between its network and that of KCS.
The Montreal carrier's promise is part of a petition filed jointly by CN and KCS with the US Surface Transportation Board (STB) seeking permission to create a voting trust that would be used to close the deal.
CN CEO Jean − Jacques Ruest argued that the trust was "an essential step for KCS shareholders to receive the full value of their shares" as the STB conducted its takeover review. control.
KCS formally endorsed CN's offer last week, preferring it to another proposal from Canadian Pacific Railway, with which the US carrier had previously agreed.
The deal still needs the approval of KCS shareholders as well as the green light from the STB, in addition to support from the Federal Economic Competition Commission and Mexico's Federal Institute of Telecommunications.


www.lesaffaires.com