Chiquis Rivera is exposed by her body
When she assured that she lost weight with lemon water and exercise, the surgeon gave her away
The mockery and criticism for Jenni Rivera's daughter did not wait
Chiquis Rivera surgeon. The singer showed these days her flat stomach and her hips in the style of Shakira, where people were shocked by the size of her waist and her butt, but while Jenni Rivera's daughter assured that everything was due to a natural remedy and exercise and food, now the surgeon gave her away.
The singer and ex of Lorenzo Méndez uploaded a video showing her body in a black sweatshirt with pants of the same tone and without underwear, which she did not hesitate to get down to show her belly and the advances that are supposedly the product of her good eating habits and the exercise, but was it all a sham?
A phony? Chiquis Rivera said she lost weight with lemon water
Disheveled and apparently just woke up, Jenni Rivera's daughter was recorded to show off to her followers the natural remedy that she follows every morning to burn fat and it turns out that she drinks a glass of water and squeezes a few drops of lemon that have supposedly managed to style her.
Chiquis Rivera's waist does indeed look different and despite the fact that her hips are prominent, when showing her figure in profile, it is notable that her belly is flatter and her rear attributes are still very raised, since she did not wear underwear to 'accentuate 'even more his physical progress, but he never expected what would happen to him with the surgeon.
Betrayed and 'humiliated' Chiquis is not natural?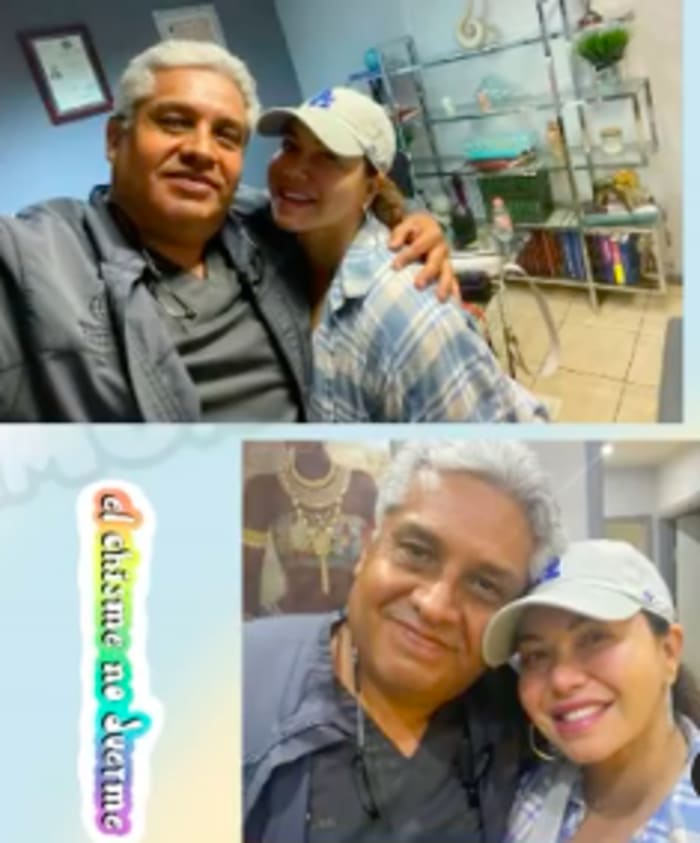 Instagram accounts such as 'Chicapicosa', 'Chamonic', 'Escándalo', reported that just one day after the video of Chiquis Rivera assuring that her waist was the product of her healthy habits and drinking lemon water, some images were leaked in those who visited the surgeon.
"What changed will we go to see in #chiquis? Or did it already? … goodbye lemon water, the surgeon already discovered it … #bajacalifornia #plasticsurgery"was the description given to the publication by the Chicapicosa account in which people burst out laughing: "Oh no, the man seems mechanical", "Ay ta the warm water and lemon", "I would not trust that surgeon" But the humiliations were just beginning.
The surgeon himself exhibited Chiquis Rivera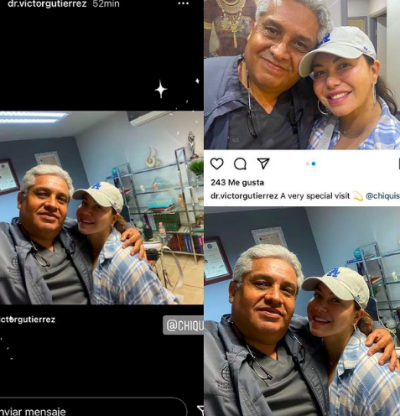 Chiquis Rivera's surgeon is called Dr. Victor Gutiérrez and he has his office in Tijuana, Baja California, so Jenni Rivera's daughter traveled to his office, in search of a procedure, of course, because the photographs of the surgeon together with the singer posted by himself 14 hours ago on his Instagram.
In the images you can see how the man, from his office, hugs the singer who wears a cap to want to go unnoticed, although he had no choice but to pose for the photos and was even tagged, which undoubtedly led to display it after that he assures that his body 'is natural'.
What procedure will your surgeon perform on Chiquis Rivera?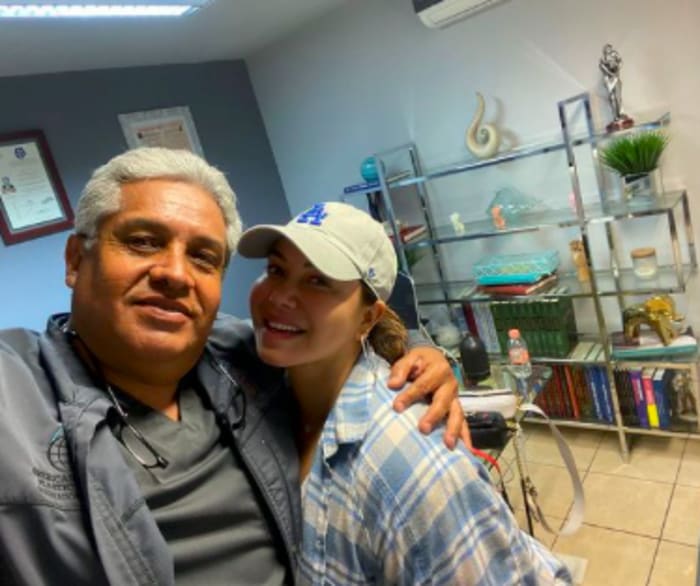 Doctor Víctor Gutierrez has 10 thousand followers on Instagram and his certification is plastic surgery with 20 years of experience according to his description, where he also gives an account of his procedures on women's bodies with videos and strong images of the changes that It produces, especially in the belly, hips and breasts of its patients.
Could it be that Chiquis Rivera manages to lose weight thanks to the procedures he does? And the lemon water? People continued the teasing: "Well, while Chiquis says that she drinks hot water with lemon every morning, that it has helped her and shows her body … well, a surgeon in Tijuana puts photos with her and says: A very special visit, Chiquis …, bone how? He has already exhibited it, they always discover it, I think the Dr has already lost the patient ", they commented. HERE YOU CAN SEE THE VIDEO
What a strong display her surgeon gave Chiquis Rivera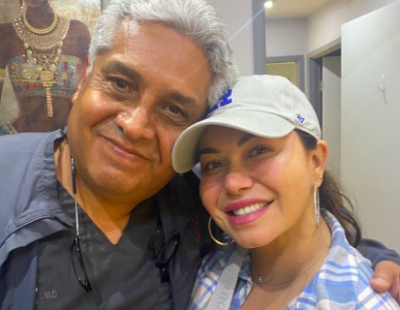 Did the surgeon look bad for displaying Chiquis Rivera like this? People continued to criticize her mercilessly for wanting to 'deceive' them: "her lies exposed as always", "With the face that the Lord has with all respect, I did not have surgery", "With all due respect, but then that I demand that Mr. Because I just don't see the difference "," So or more burned "," Oh no, what a shame ".
But the comments did not stop: "Better be sincere and say the net to make Chiquis duck", "The worst thing is that these" artists "and" influencers "say that they should love each other and love their body and I do not know what and they come out with what they operated on and I don't know what mothers "," I already finished the lemons on my tree and I'm not like that, is it that my lemons are useless? "," Since I saw the photo that Chiquis uploaded, I said operated. '"
Chiquis Rivera boasts results on her waist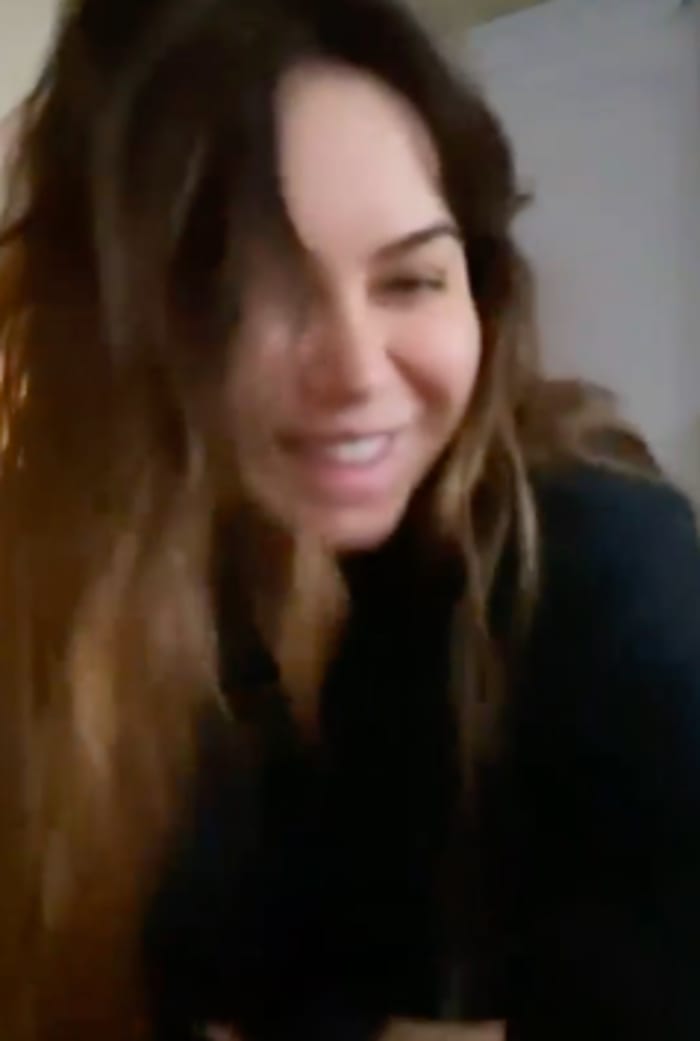 Chiquis Rivera, did you want to imitate Shakira and her waist? Jenni Rivera's daughter published a video where she dared to show her belly and the results that according to her she is having thanks to exercise and diet, which obviously caused attacks and ridicule by people who did not believe what they saw .
The Instagram account of various media and shows such as 'Suelta la Sopa', reproduced the video of Chiquis Rivera and her waist 'like Shakira' where you can see the singer disheveled and apparently just got up to be recorded without any production and show her belly.
Chiquis Rivera compared himself to Shakira's profile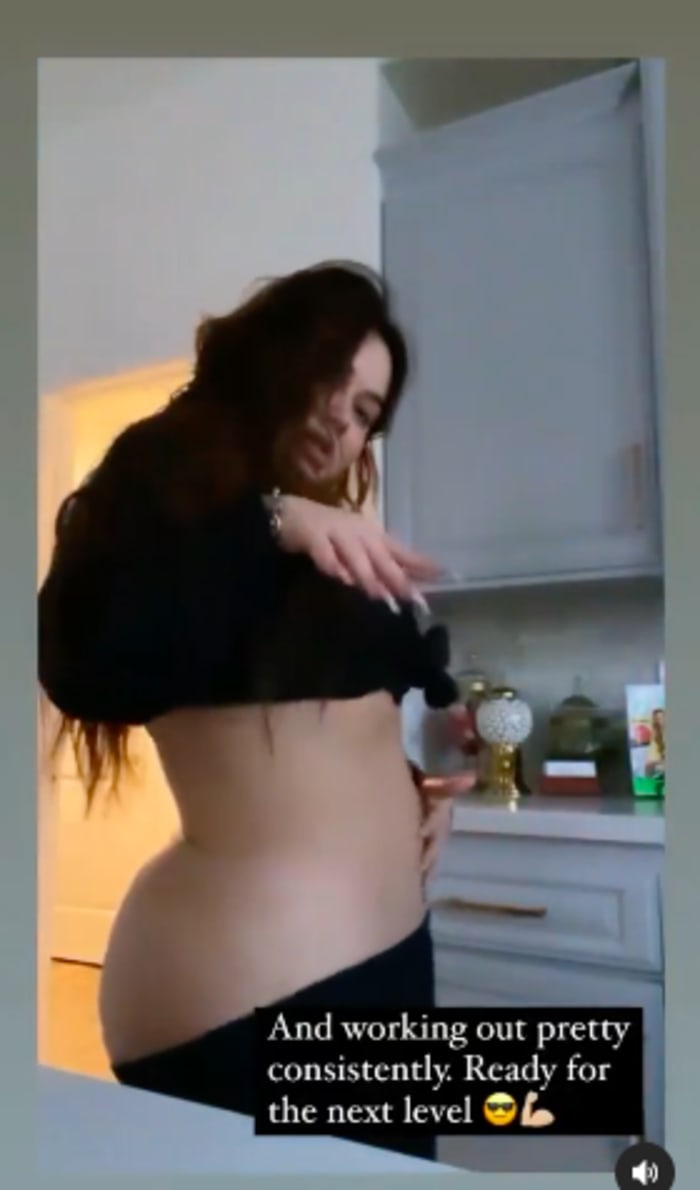 Dressed in black pants and a sweatshirt of the same tone, with her Chinese hair loose and disheveled, Jenni Rivera's daughter decided to record herself in her kitchen to tell all the people who criticize her that she has achieved good results on her body, believe it or not.
"I have been drinking hot water with lemon every morning, and look … my waist is decreasing … ok … Shakira Shakira …", says Chiquis Rivera in the video, before the astonished gaze of the people who saw how she wiggled her hips pretending to be the singer Colombian. Some images of this note come from the following video
Teasing for Chiquis Rivera's body was present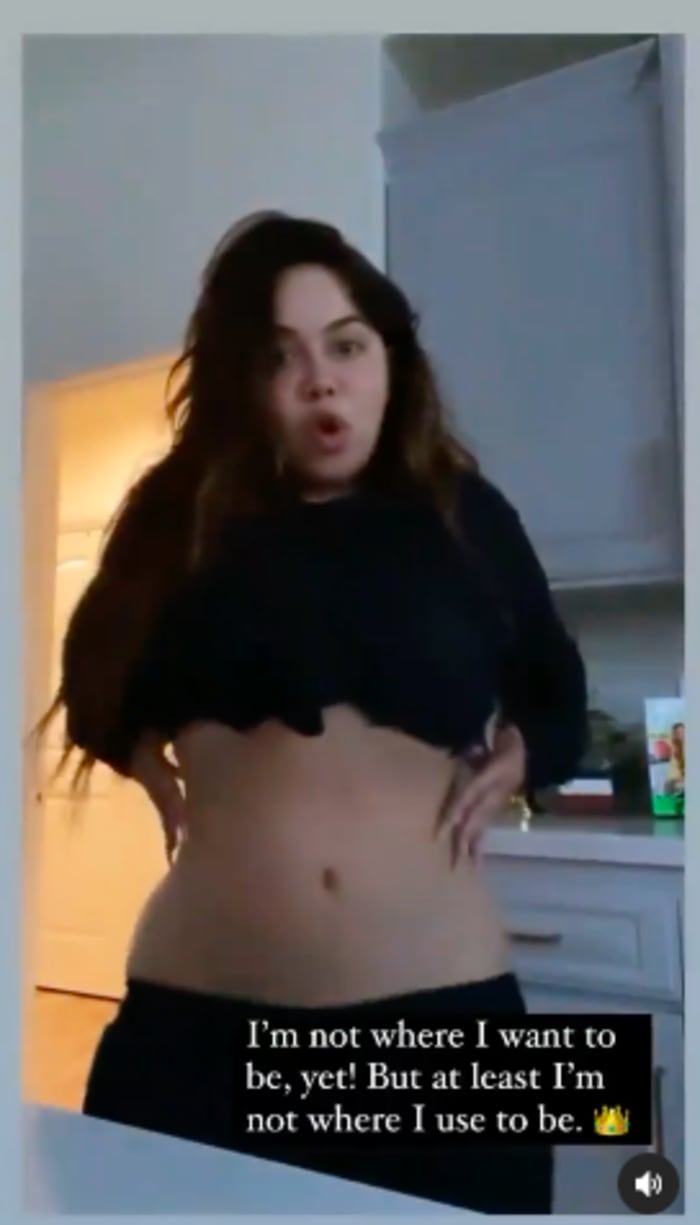 "Working very constantly. Ready for the next level ", Chiquis Rivera wrote in the video where from her kitchen she showed off her body in profile, where her waist is smaller and her stomach is flatter than it was a few weeks ago when she went to eat tacos.
However, the angle in which Jenni Rivera's daughter was put to show her charms, caused her to lower her pants and literally show that she was not wearing underwear and half of her butt was exposed, which obviously generated controversy among the netizens.
Jenni Rivera's daughter caused her waist pure mockery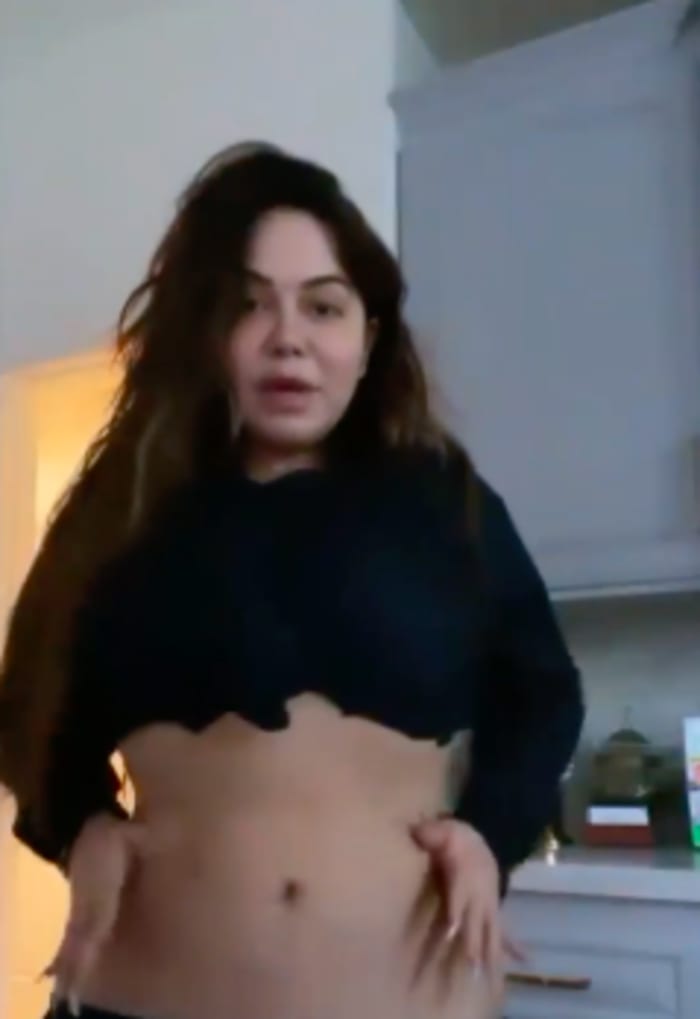 "I'm not where I want to be yet, but at least I'm not where I used to be," was the phrase with which Jenni Rivera's daughter decided to end her evidence on the results on her body and waist on diet and her way of training, so people decided to comment.
In the publication of the account of 'Escándalo', people criticized: "Yes of course … and all the surgeries that have been done that are not done by the water with lemon …", "Lipolimón is called", "It was necessary to remove the filter and see the holes of the surgeries, it seems to drain so many holes and so many bites "," As your ass looks fake. What do you guys think? they do not see that it is square ".
Jenni Rivera's daughter 'is discovered' by the surgeon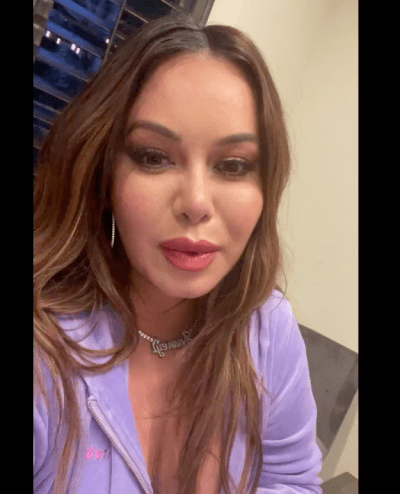 More criticism for Chiquis Rivera for her body appeared in the video: "She did liposuction, don't do it", "* inche liar … she becomes a chin ..- of treatments and lipos as all" famous "," Lo What helps is to stop swallowing like a pig "," He sacrificed himself in the operating room "," first: "sacrifice" but from the surgeon, Second: they left him one side higher than another ".
In addition, the comments were relentless: "The sacrifice was made by the doctors who did the lipo", "And why not teach a good song or musical product? Isn't she supposed to be a singer? That is left to the personal trainers, body sculpture specialist, plastic surgeons "," Shakira noooo, it will be Peggy "," That is undoubtedly lipo but you should also remove nachas and they do not fit around your waist ". HERE YOU CAN SEE THE VIDEO OF CHIQUIS ON HER WAIST IN THE STYLE OF SHAKIRA


mundohispanico.com