Upon entering the workshop, the agents of the General Information Commissariat (CGI) of the National Police found a fully functioning printer. It was not what they expected to find. This was no ordinary weapons workshop. It was revealed both by the sound of the machinery and the creation that was being made. As soon as he advanced in his work, they found that it was the casing of a short weapon. It was practically finished when they broke into the place.
The man they were tracking did not react aggressively when the handcuffs were placed on him. Somehow he knew they had been looking for him for a long time. Spanish, 55 years old, ex-military in Venezuela, exiled in the United States, many lives behind, he had spent years cultivating a double life. On the one hand, his visible face was that of a businessman who managed a nursing home in Santa Cruz of Tenerife.
On the other hand, its reverse side concealed a weapons manufacturer, supremacist, a 'lone wolf' admirer of Nazism, a "withdrawn" type with a workshop as novel as it was particular. He had been working on the manufacture of weapons for some time through one of the most sophisticated, newest and most alert methods in recent years for police authorities throughout Europe: the use of 3D printers to manufacture weapons of different calibers and then put them up for sale.
The operation, although it has now been revealed, occurred last September. Since then and until this week the summary secret had not been lifted by the judge, so it was not possible to know the ins and outs of the operation that has led to Dismantle the first 3D weapons manufacturing workshop in Spain. None had ever been located in our country.
Your track record
The sources of the investigation, carried out by the Group of Illegal Traffic in International Arms of the CGI and the Customs and Special Taxes Department of the Tax Agency, through Customs Surveillance, report that they had long been on the trail of this former military man who in the past had been part of the army in Venezuela. That counted when they searched his house and the workshop where he produced the pistols, rifles and the rest of the seized arsenal.
When Hugo Chávez ascended to power in that Latin American country, the man fled to the United States – the agents believe that he landed in Miami – and spent a decade on that side of the pond. There he would have learned to use short and long weapons, thus managing to cultivate a hobby that is easier in that country to unleash.
He became obsessed with guns and radicalized in a way that still maintained the supremacist ideals acquired years ago. Among his belongings, in fact, two flags with Nazi symbols were found. On the holster of one of their pistols they found, silk-screened, the emblem of the German National Socialist Army.
In recent years he had become a type lonely and extremely antisocial. He was not known to his neighbors where he lived in Tenerife. I was obsessed with dark web, in which he inquired incessantly for information on urban guerrilla manuals and other matters related to the world of weapons and street disturbances.
One of his main hobbies was compulsively connecting to YouTube to watch American weapons channels. It was the consequence of having developed a hobby that led him to start making them. And he did it in the most discreet way possible.
With a printer whose weapons production comes out without a serial number, without registration. A danger that turns weapons that are made into undetectable dangers.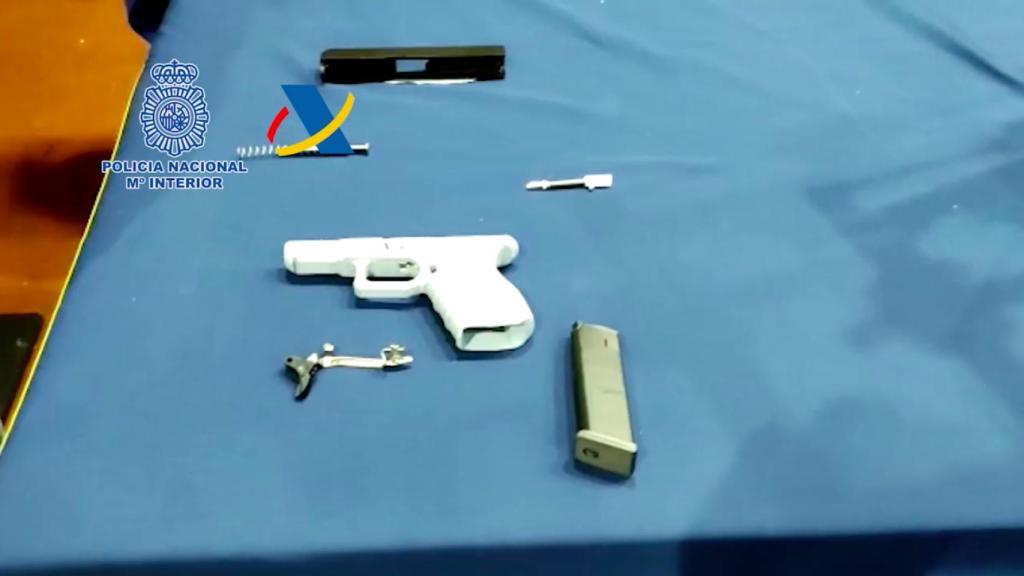 The operation continues open today because the agents are trying to ascertain how many weapons produced in this way he came to sell on the black market. He used to contact, according to the researchers, with those interested in various platforms. He used with them a key language, with euphemisms and metaphors, knowing that they could be watching him on the other side of the screen at that very moment. He was acting with extreme caution.
The rise of 3D weapons
The agents registered four different properties of the detainee in the framework of the operation. There they found: two 3D printers, 11 spools of filament for 3D printer, numerous computing devices used for manufacturing, 19 handgun frames, nine magazines, two silencers, two unnumbered handgun slides, two barrel rifling pieces.
In those same workshops, two firing pins were found, a replica of an AR-15 airsoft assault rifle, a carbine with a telescopic sight, metal tubes for the manufacture of cannons, a holographic sight, a plastic mold to design frames and various parts. of short weapons (rods, sights, crosshairs, triggers, springs, hammer …).
The investigators also found two tasers, five knives, a machete and a katana, as well as 30 manuals related to military affairs, the manufacture of homemade explosives or urban guerrillas.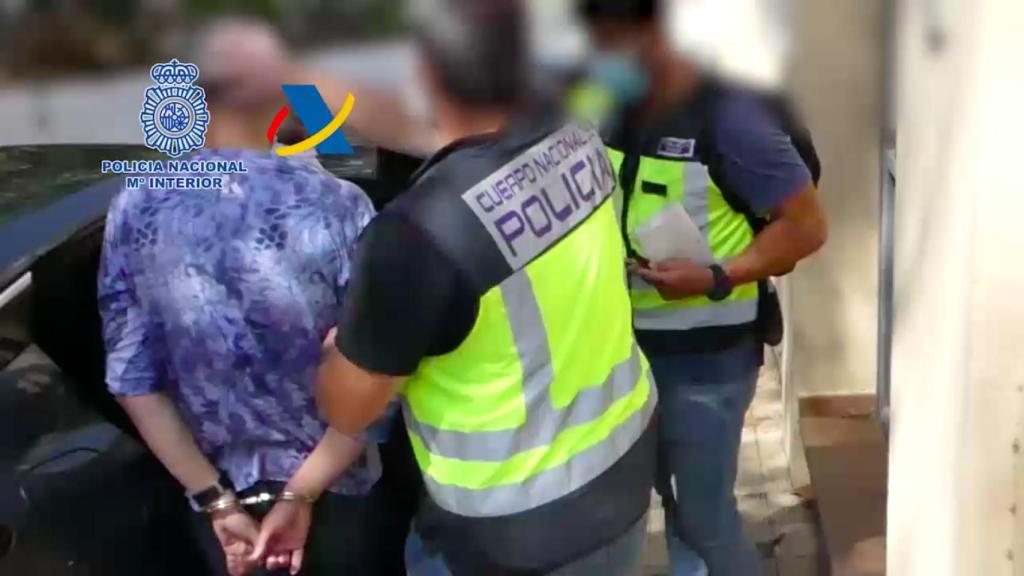 In the General Information Commissary they warn that the manufacture of weapons through this technique is becoming and will become in the coming years in a threat and a challenge for the State Security Forces and Bodies, as well as for the different European police forces. It is the first time that something like this has been detected in Spain, but not in Europe.
Only in recent years, different operations throughout the European territory have managed to detect around a dozen similar workshops to the one found in Santa Cruz de Tenerife. Arms dealers see in this technology an opportunity to go unnoticed at many controls, since without registration numbers these weapons are undetectable. This supposes the possibility of a lucrative business.
It is important not to forget that this type of element is already being used by criminals or terrorists. In Germany, in October 2019, a terrorist carried out an attack on a Jewish synagogue. In the attack he used a rifle made with a 3D printer.
Reference-www.elespanol.com