The psychologist and sexologist Dr. Nancy Álvarez gave her opinion on the case of Frida Sofía for Suelta la Sopa
According to the health expert, childhood marked Alejandra Guzmán's daughter
Enrique Guzmán is still in the eye of the hurricane, but a video could 'save' him
The Suelta la Sopa program presented a round table where they expressed their opinion on the situation of Frida Sofía with the conflict towards her family and Enrique Guzmán for alleged abuse during her childhood, for which Dr. Nancy Álvarez emphasized the mental health of the young woman 29 years old.
Through Suelta la Sopa, the journalist Lucho Borrego expressed the words of the talk he had with Dr. Nancy Álvarez, a sexologist and psychologist who undoubtedly spoke of the fact that Frida Sofía could have an emotional trauma due to the things she lived next to. Alejandra Guzmán since she was a child.
Dr. Nancy Álvarez spoke of the supposed 'trauma' that Frida Sofía would have
In a video posted on the Suelta la Sopa Instagram account, the journalist Lucho Borrego said the following: "At first I had doubts about what Frida Sofía was saying and I am understanding her more as a result of this talk with Dr. Nancy Álvarez ", He commented.
Dr. Álvarez is an expert in issues of sexuality and psychology and assured that Enrique Guzmán's granddaughter has been dragging emotional problems since childhood: "She told me that the emotional stability of any person begins with a healthy childhood …", said Lucho Borrego before mentioning Alejandra Guzmán's love history.
Did Alejandra Guzmán's love history hurt her daughter Frida Sofía?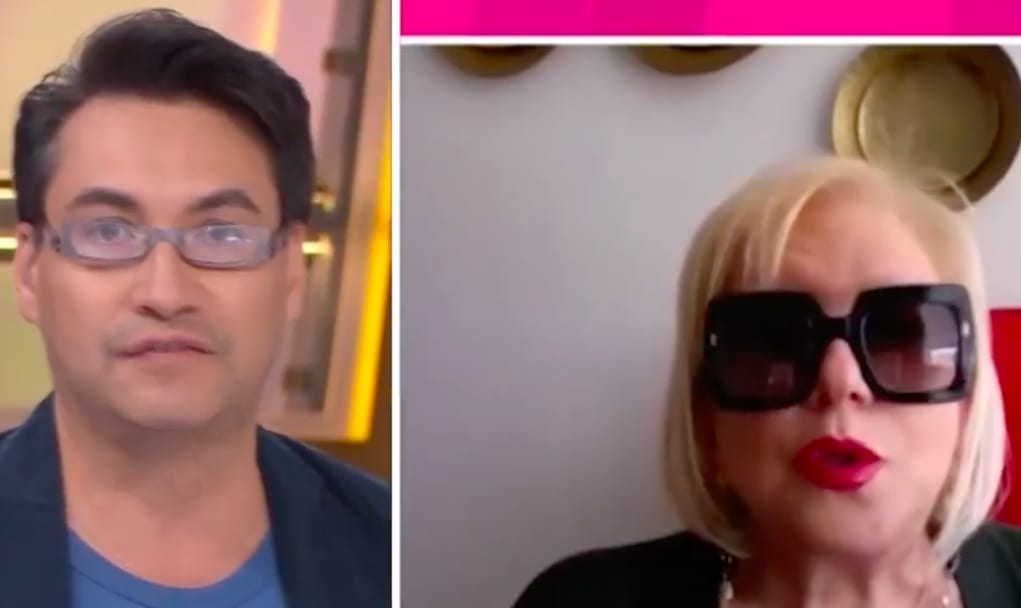 On repeated occasions, Frida Sofía has assured that the singer Alejandra Guzmán has had many men in her life and in the recent interview that 'uncovered' her grandfather Enrique's accusations, she also mentioned that as a child she almost saw how her mother held sexual relations with various men that she put into the hotel.
Lucho Borrego, assured that Dr. Álvarez specified that the young woman's injuries come from a young age: "When we see the love history of Alejandra Guzmán and Frida Sofía herself, in the words of the Doctor, jumping from one boyfriend to another it is promiscuity ", he asserted.
Did you call Enrique Guzmán's granddaughter promiscuous?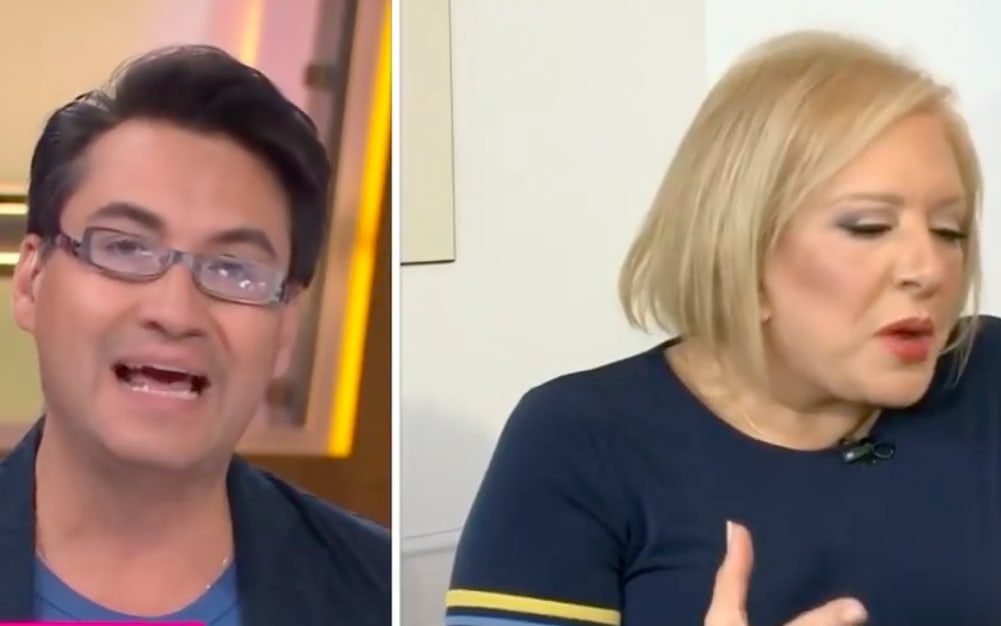 "Promiscuity is a form of revenge, as you are hearing, it is punishing men and people who were supposed to take care of me, punishing them through sex, is how the psyche of the person speaks … the psyche of the people tell you that you have to take revenge on who had to take care of you, having sex with the people you have had in life, "he said.
Quickly, people's comments appeared: "Obviously childhood marks adult life. That girl is crying out for help, but unfortunately her family is not ready to do so. Hopefully they can heal because otherwise it won't end well "," What makes me think is that why she waited so long to tell him this, I feel that when she is not paid attention she draws things to be in the eye of the hurricane, because she is in her early twenties and until now she has come to say what she said ".
People continue to believe in the emotional damage of Enrique Guzmán's granddaughter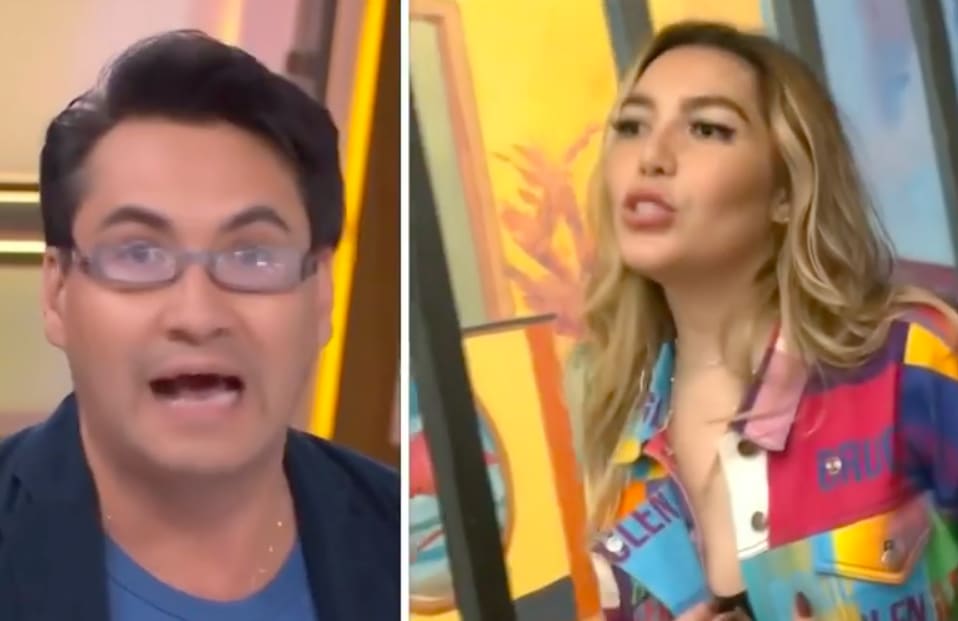 What Frida Sofía did to accuse her grandfather uncovered a war of bickering and people continue to react: "That girl is only looking for publicity, because she does not have outstanding talent. As Venezuelans say, pure straw "," The only ones who enjoy and enjoy that roll are these sick programs, that girl needs a psychiatrist, a dysfunctional family. "
Also for the people, Alejandra Guzmán's daughter needs to heal wounds as a child: "Sadness and pain, wounds that still do not heal", "I hope Frida can heal all her wounds and the relationship with her mother changes, she must do a lot There is a lack of affection, the love of a mother and that her attacker pays for everything he has done to her "," Frida has been the victim of much family violence, I believe in her ". HERE YOU CAN SEE THE VIDEO OF RELEASED THE SOUP
An old video of the young woman, could 'leave her in bad'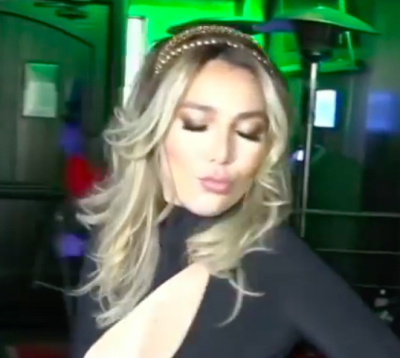 To all these scandals that Frida Sofía has unleashed, old videos are added in which there is evidence of the behavior of the young woman with her grandfather Enrique Guzmán as a result of the accusations, but the Despierta América program unearthed one of when the young woman was present and had contact with the rocker.
When she said that she touched her improperly and that she even made her believe that it was 'normal', the images that could make Frida Sofía look bad are filtered, pretending at that moment that everything was fine with Enrique Guzmán who even expressed his love.
Enrique Guzmán in the eye of the hurricane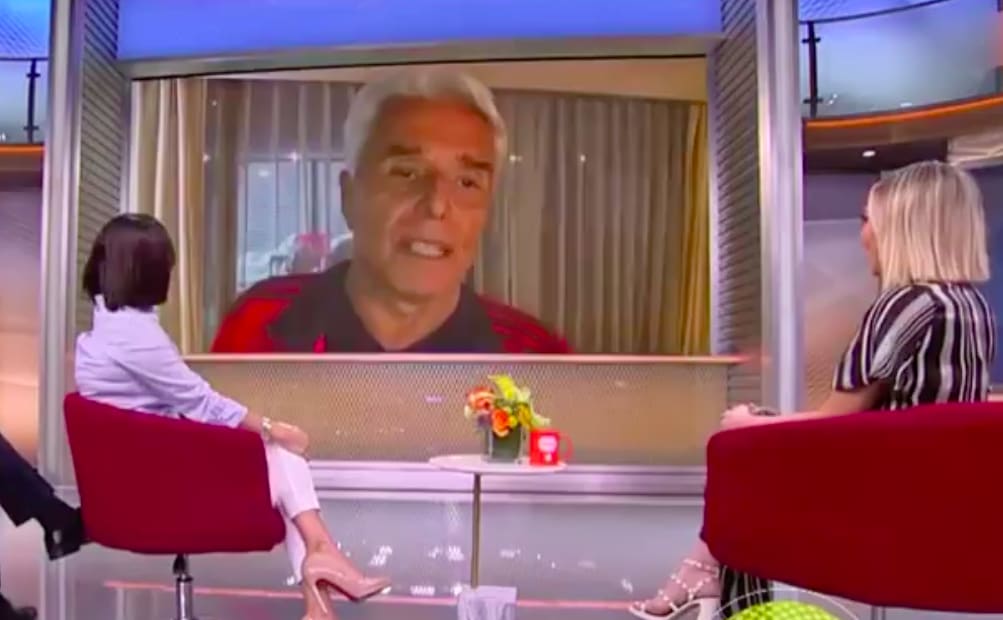 Enrique Guzmán is in the eye of the hurricane after the complaints and statements made by his granddaughter Frida Sofía, Alejandra Guzmán's daughter, who assured that since she was five years old, she suffered sexual abuse, one of them being from her grandfather who allegedly made her ' touching their private parts'.
Frida Sofía gave an interview to the journalist Gustavo Adolfo Infante in which she cried, also assuring that her family 'sees her as crazy' for all the statements she has made about her mother Alejandra Guzmán, with whom she has been separated for several years and from whom is far away.
Enrique Guzmán sent loving words to Frida Sofía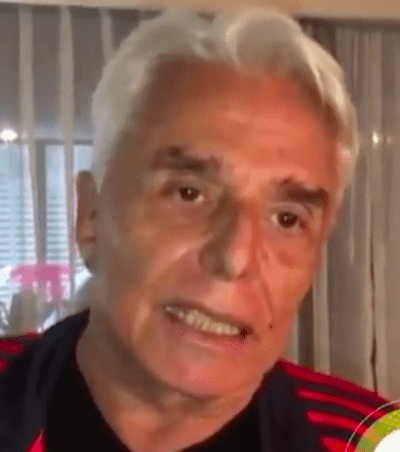 After Frida Sofía's grandfather gave a devastated interview assuring that he never touched 'not a hair' of his granddaughter, some images from 2019 are filtered, at the time when the rock singer sent affectionate words to the young woman who excitedly assures that she 'loved' him.
The images were published by the Instagram account of the morning 'Despierta América', a place where everything happened when a Frida Sofía recently launched into music, was seeking support from her family, being that she was estranged from her mother Alejandra Guzmán.
Frida Sofía was excited by her grandfather's words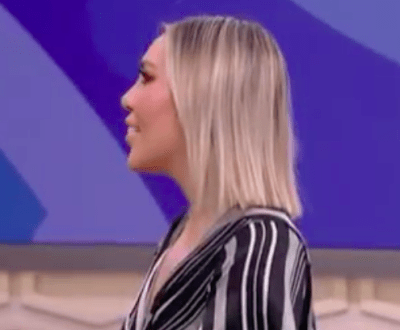 In the description of the video of Despierta América you can read "This is how things are on July 25, 2019", showing the Instagram accounts of Enrique Guzmán and Frida Sofía so that they could witness what happened a year and a half ago when they both met they shared a loving moment.
Frida Sofía in the forum was talking about her career as a model, businesswoman and in the musical field, when they showed her a video that now is surprising: Enrique Guzmán, her grandfather, whom she now accuses of 'improper touching' giving her support unconditional.
Alejandra Guzmán's daughter could not bear the tears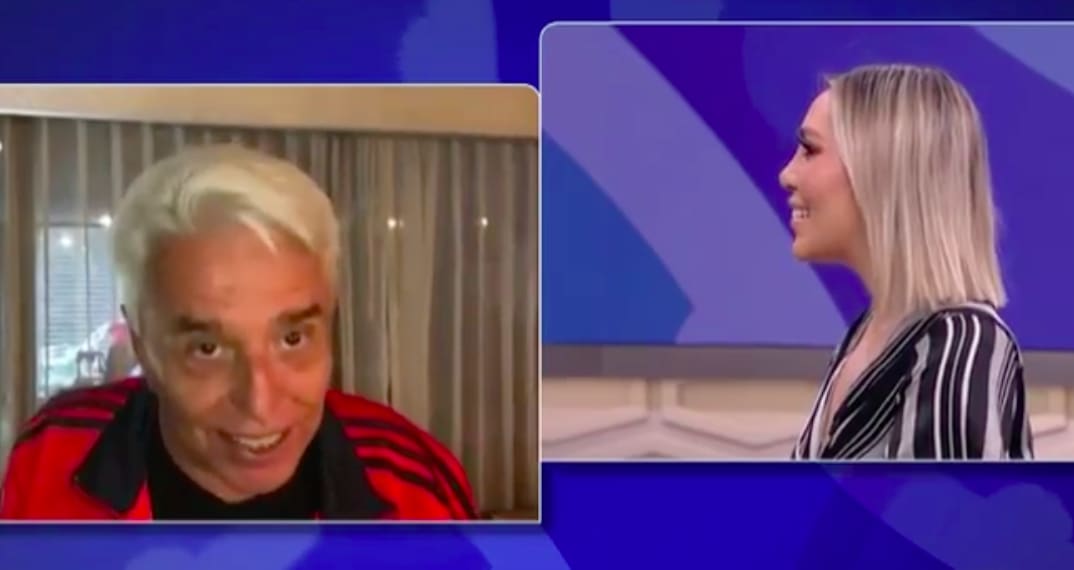 Alejandra Guzmán's daughter was very attentive at that moment to the images and words of her grandfather who told her: "Hi Frida, how are you? Your grandfather who loves you with all his soul, is wanting you… First, I already saw that you have an extraordinary talent… ", the singer began.
Enrique Guzmán, in clear support for Frida Sofía at that moment, continued to assure: "I already saw that you are very beautiful, I already saw that you are very hard-working, all those things I like a lot about you," said the rock singer before saying goodbye with very good words. emotional that made Alejandra Guzmán's daughter cry.
Frida Sofía confessed at that moment what she felt for Enrique Guzmán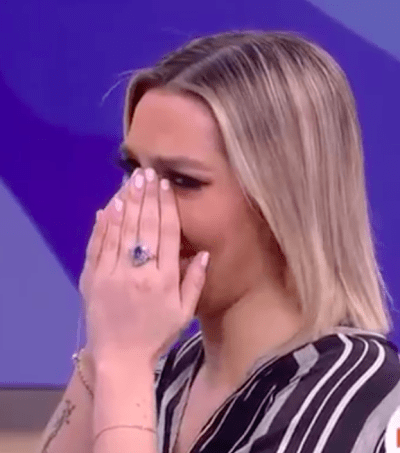 Alejandra Guzmán's father sent all his affection for his granddaughter without imagining that two years later they would be estranged by the controversial statements of Frida Sofía: "I send you a very affectionate kiss, I love you, you know that I remember you, I miss you and in this house you will always be loved, God bless you my love, "said the rock singer.
Later, Frida Sofía let out the tears at the gaze of the Despierta América drivers and expressed her feelings for the words of Enrique Guzmán: "Well, my grandfather has always been… no mom… sorry, because right now he tells me that 'the net is not here doing things well '… ", implying that he did have direct communication with him. HERE YOU CAN SEE THE VIDEO


mundohispanico.com