Chronicle: Shocking story of a priest who "helped" orphans
He helped them, but because he wanted them for himself, according to the complainants
The priest has already been expelled from his religion and will now be held accountable to justice
Everyone whose nature is good automatically does good works, but not everyone who does something good for others is necessarily a good person. This saying sounds confusing or even contradictory, but it is a tremendous reality.
And it is known of many people who did so many good works that benefited thousands, but in the end, they had a perverse purpose. That they were made either to obtain some personal profit or worse, to please their dark fantasies and this is the case that I want to expose to you in my chronicle today.
From respected benefactor to disowned pedophile
It turns out that an American priest for decades won the love and support of an entire community, since since he founded a shelter for orphaned and unprotected children, he selflessly provided the warmth of a home, food, clothing and education to hundreds of children or at least is what everyone believed.
However, it was not until a couple of years ago that what the idolized father supposedly did to the little girls who had the misfortune of arriving at his refuge in search of the protection they so longed for and needed began to come to light.
He selected at his whim who would please him and when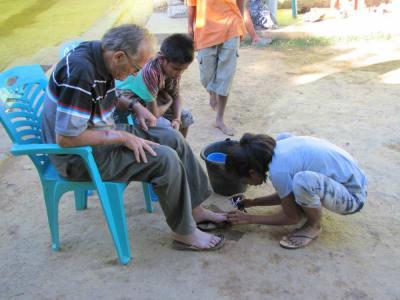 And it is that according to the heartbreaking testimony that more than a dozen of the alleged victims have given to the authorities, the dear father read stories to everyone before going to sleep, but he used to choose a different one, which he sat on his lap. . Everyone in the room already knew that she would be the one who was going to have to spend that night with the priest and not to pray.
Another tactic of the priest is that he sporadically placed a list on the door of his room with several names of the girls and the one that headed that list would be the "lucky one" who was going to have to please him that night or afternoon before his customary nap, depending on court reports.
He liked that they were very clean and smelly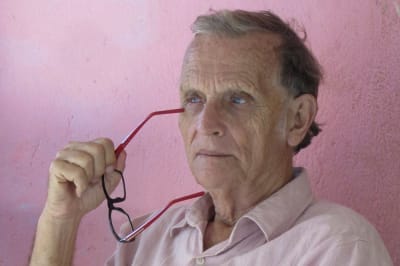 The complainants, who are now all of legal age, agree that always before being abused, they had to bathe well or else, he would soak them in lotions to make them smell good. Then he undressed them, caressed their childish bodies and put them to perform oral sex on him.
Finally, they claim that he undressed and proceeded to commit the rape. Apparently, for years the minors chose to silence such abuses because they feared that no one would believe them if they denounced the man because he was one of the most loved and respected in the entire area.
Now that he is old, the scandal comes to light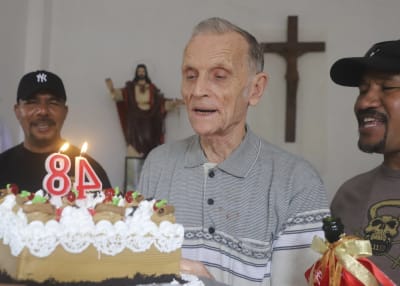 Richard Daschbach, now 84, arrived several decades ago from his native Pennsylvania as a missionary to East Timor, the most Catholic country in the world after the Vatican. According to the news agency AP, that young and small nation has 1.3 million inhabitants, of which 97 percent are Catholic.
It didn't take long for him to found Topu Honis, which means 'Guide to Life', a shelter for orphaned children or for families living in extreme poverty. For his dedication and altruistic work, he quickly won the affection of most of the residents. Everyone was convinced that he was a modern "Good Samaritan," but now most believe that he did it to please their lower instincts.
Chronicle story orphan cure
It is already in the hands of justice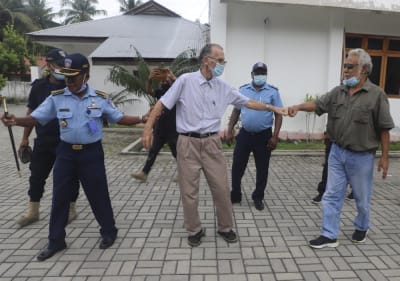 Richard is accused of multiple charges to the detriment of girls and adolescents under 14 years of age, of child pornography and even of domestic violence, according to the prosecution of that country. When his case was made public in 2018, the Catholic Church expelled him from its ranks, although according to the AP, he still maintains strong political ties and is even treated as "a rock star" by many religious.
So far there have been 15 women who denounced him and who are willing to go to the last instances in the courts together with the group of human rights lawyers that agreed to represent them. They are convinced that there are still many anonymous victims.
Chronicle story orphan cure
He left the cassock for a prisoner's suit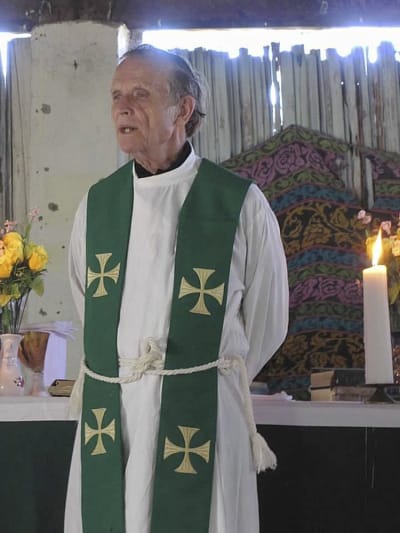 Last year the trial against Richard was scheduled, but due to the coronavirus it was postponed, although it is expected to be resumed this month. Should he be found guilty or confess to the charges against him, he could face a sentence of up to 20 years in prison.
Although he has not yet acknowledged anything in public, several officials and businessmen who supported him affirm that the priest confessed the facts to them. Even last month she told several local reporters that she had a message for the children currently in her orphanage: "Be patient. We will not meet again because I will be detained for life, but I will continue to remember them and they must be happy. "
Chronicle story orphan cure
Also the gringo law persecutes him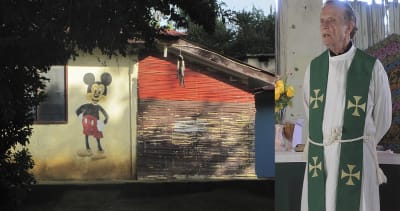 Richard's legal troubles are not only limited to East Timor, but also in the United States. And it is that the now octogenarian is claimed by the American justice and has an arrest warrant issued by Interpol for charges related to fraud, so a long legal nightmare awaits him.
Although obviously, the charges for which he will have to answer in his native country, are nothing compared to the multiple accusations of child sexual abuse that he now faces and the similar scandal that this has brought to his person and the faith that he has always professed. , although he is not the first Catholic leader in that predicament. Thank you for reading my chronicle today in MundoHispánico. Until next time.
Chronicle story orphan cure


mundohispanico.com