(Quebec) "Do you have time? "
Amélie Croussette had asked the question at the very beginning of the interview before giggling. She had a lot to say. Long to tell about her next trip, about her dreams and about the book she was writing. She felt the urgency to live. She was 31 years old and a bucket list well stocked.
She didn't have much time left.
Amélie had known she had been suffering from "chronic" cancer since 2014. He came and went. As if to allow him to take a bite out of life between two episodes of chemotherapy.
"I don't like the words 'palliative' or 'incurable', but that's it. It is that at some point, he will end up killing me. I don't know how soon. I was provided with statistics, but I don't feel like thinking about that, "she confided to us, lucid.
"I want to make a difference. "
We did the interview by Messenger. The sun lit up the glass roof where she had settled, coffee in hand, to tell us about the last months of her life. A record that she compared "to eight seasons of Top models »In time lapse. The trips followed one after another. She has traveled to nine countries in 14 months.
"I live intensely, but with a sword of Damocles above my head," she had illustrated.
She said these same words to the one who would become her husband when she met him four years ago. Alexandre Bertrand did not hesitate. He rushed off with her. "He gets into all my follies. I want to do more, "she said.
***
Amélie and he had agreed to follow up after his death to the interview granted in 2018 because she still had so much to say, so much to write.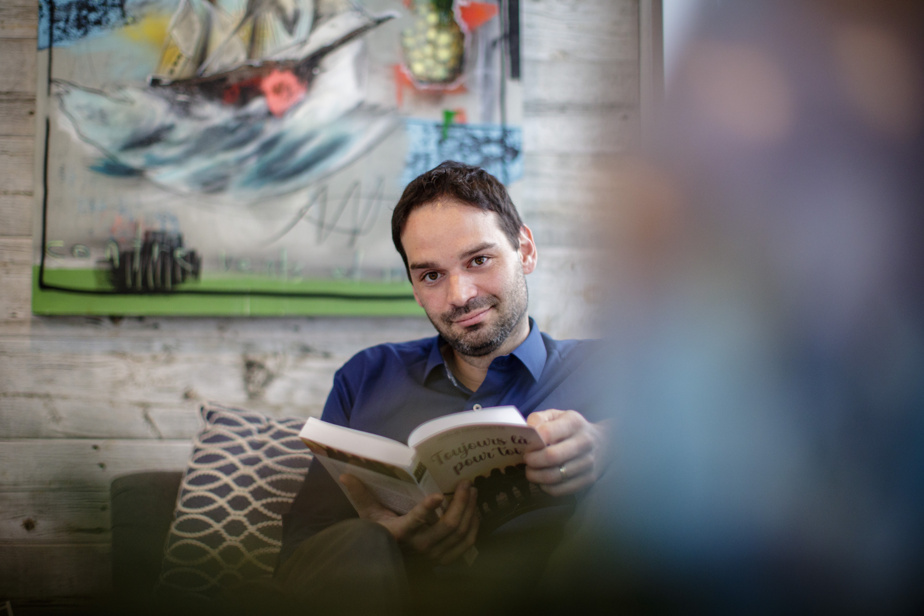 Amé, she lights up a room. She makes everything that revolves around her better. She even made it a life mission. Changing people's lives was something that came naturally to her.
Alexandre Bertrand, husband of Amélie
What she had always wanted was to write a book. A book in which she could transmit her taste for life and communicate the importance she attached to humans, explains Alexandre. Because Amelie was surrounded during her fight by those she affectionately called "her Jedi of Light."
His novel Always there for you, published by Les Éditeurs Réunis, is freely inspired by his life and is intended as an ode to friendship. She tells the story of five friends in their mid-twenties who will stay together despite the hardships.
"This is not a book about disease. Yes, it's present, but it also illustrates how friendship is beautiful, it's funny, deep and against all odds. It was like that with Amélie ", relates her friend Marie Gallant.
"She wanted her book to be read, to travel," she says.
Marie-Michèle Tanguay is of the same opinion: "The book was the work of her life, the biggest challenge she set for herself. It was like leaving his mark, a legacy to help others, "she says. Amélie and she never let go after their baccalaureate in communications at the University of Sherbrooke.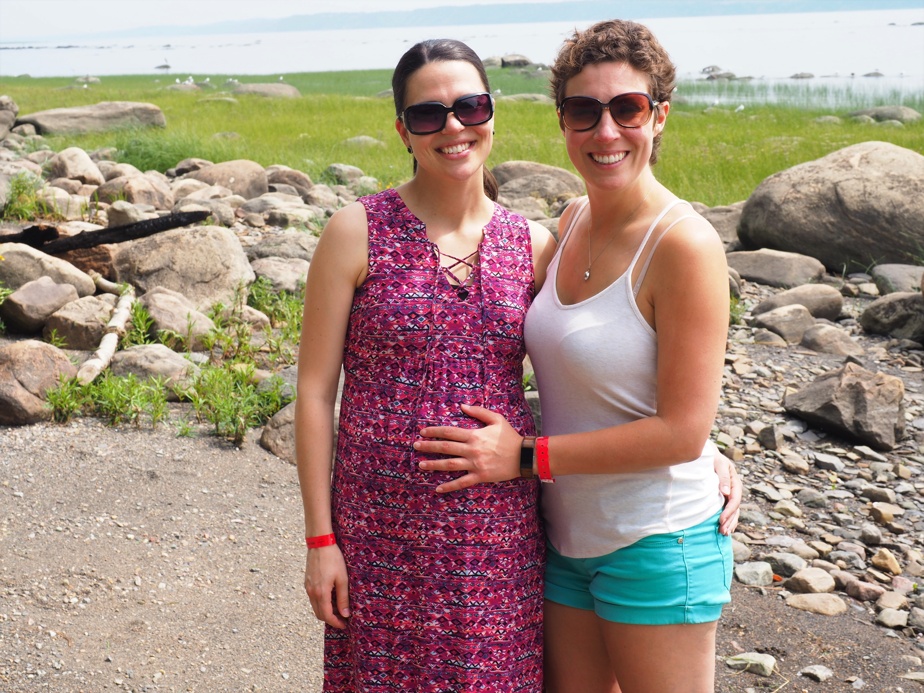 There are these special people that you meet in life, this kind of people who will be unanimous. I don't know how she did it, but she did good everywhere.
Marie-Michèle Tanguay, friend of Amélie
Marie-Michèle says that the publication of her book "was the project that was most important to her". "That, and get married!" She exclaims.
Marriage was indeed number four in its bucket list. Amélie and Alexandre were able to celebrate their love and unite their destinies on a sweet September day. The initial plans had also been postponed due to the pandemic. Then, on a short trip to Niagara at the end of the summer, the couple made up their minds.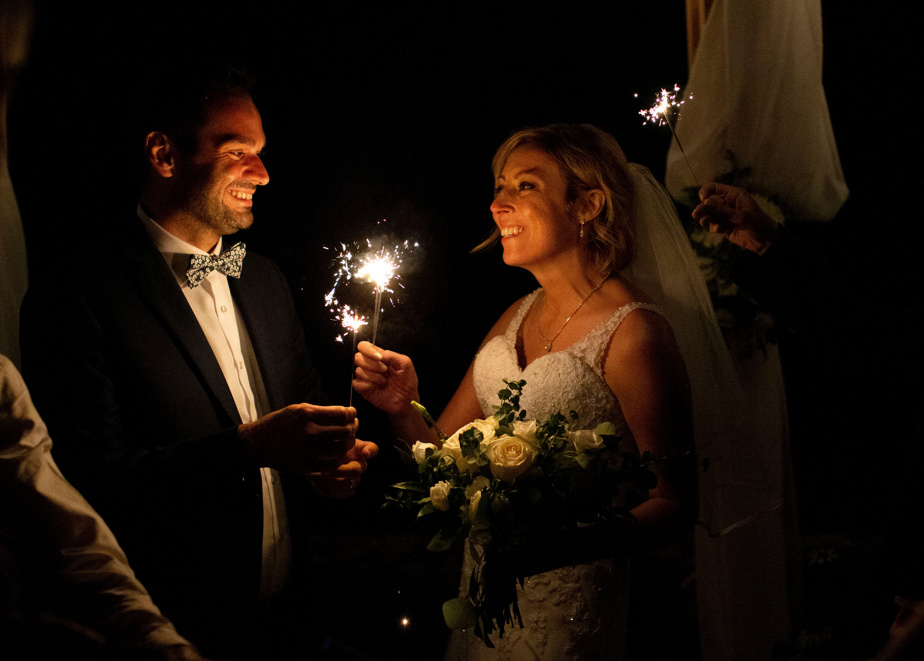 "We said to ourselves: go! We're getting married in two weeks! », Says Alexandre. The ceremony took place in complete privacy in Cap-Rouge. "The best day of my life and hers too, she confided to me", adds her husband.
It was not the organization of a wedding in two weeks that frightened Amélie Croussette, on the contrary. "Amélie, it was: go ahead, go for it. Go crazy, "summarizes Marie Gallant. "'We do it', it had become our motto," admits his brother, Guillaume. She was the oldest of a family of two. She grew up in Sept-Îles, on the North Shore.
"She left a mark on many people, my sister. It was awesome, how she loved people and how people loved her. "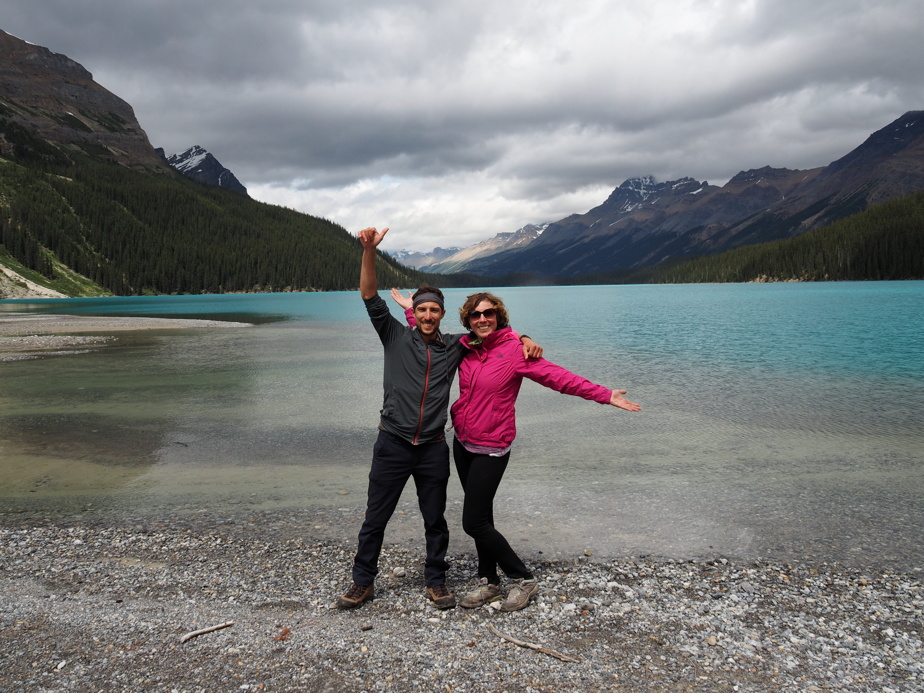 When she was very little she used to say, "I'm going to change the world." We found it a bit funny. It was utopian. But she always had ideas of greatness, my sister. I think his book was a way to inspire people. Amélie, she always saw the positive.
Guillaume Croussette, brother of Amélie
Alexandre Bertrand was able to have a few copies of his book printed so that she could hold one in his hands, before his death. Her ex-colleagues from the firm TACT, where she was an advisor, collaborated on the launch on March 10, in Quebec. "Eternal optimist, she thought she was there," blows her husband.
In the last month of her life, Amélie lost the use of her legs. She couldn't walk anymore. She had requested medical assistance in dying, but took her last breath a day before, on January 14.
"This summer, with my parents, we planned to organize a five-day walking trip. We are going to walk for her, "explains Guillaume. And when the pandemic is behind, her family also wants to visit Greece, the country Amélie preferred. This is also where Alexander made his big request.
"It will be like following in Amélie's footsteps. "
***
Towards the end of the interview, in December 2018, Amélie talks about the illness that grips her and her thirst for life at full speed. She tells us about her last trip, where she left on a whim. "The beautiful thing about it is that it also influenced those around me," she rejoiced.
Amélie will have succeeded in her mission.


www.lapresse.ca