The pandemic has overshadowed many glaring health problems, including Alzheimer's disease. However, the field is in turmoil, with crucial advances, made in large part by Quebec researchers, which will finally allow the disease to be detected biologically – much earlier, therefore. Neurologist Serge Gauthier, from McGill University, takes stock, as his team has just been tasked with writing, this year and next, the prestigious World Alzheimer Report.
When can Alzheimer's disease be diagnosed non-invasively?
Currently, a disease-associated molecule called amyloid should be targeted in the cerebrospinal fluid using a lumbar puncture. It costs US $ 1,000 and there isn't even a commercial lab doing this in Canada. We're about to have a blood test that gives an idea of ​​what's going on in the brain with an abnormal form of the tau protein, also associated with Alzheimer's. It is necessary to see which fragments are the most important to predict the evolution of symptoms. We will gain a few years for the diagnosis, if we can combine these blood tests with the onset of symptoms. It should be noted that one of the most promising groups for the tau protein blood test, in Sweden, uses blood from participants of a Montreal cohort, BioVie, who are followed functionally and with imaging tests at every two years.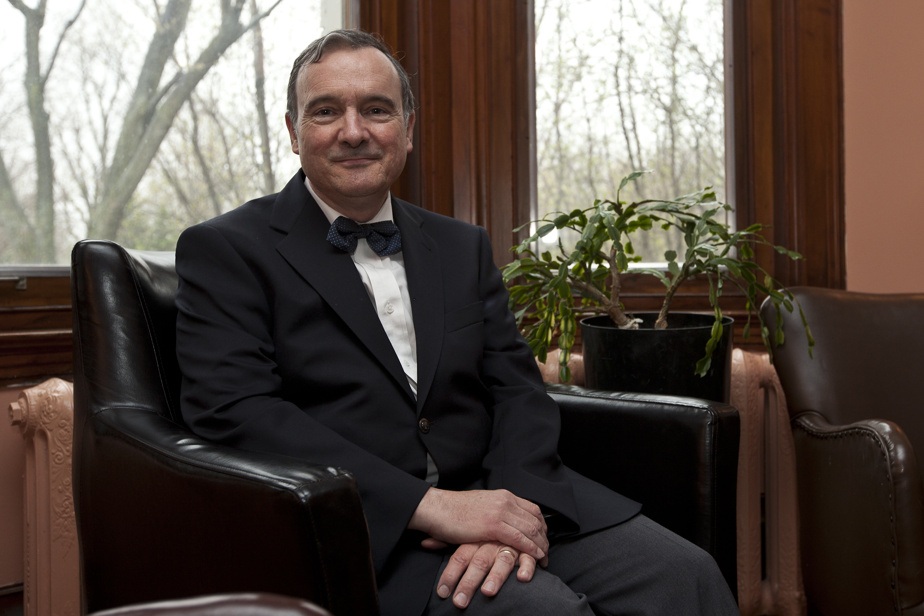 What can be done with an earlier diagnosis?
For the moment, with current treatments, we can save two or three years on the disease by stabilizing it, if it is done as soon as possible. There are also different treatments for these two molecules, amyloid and tau, in clinical trials. We will try again the old D moleculer [Francesco] Bellini, from Neurochem, a Montreal invention. At the time, you couldn't measure the amount of amyloid in the brain with scans or by lumbar puncture, so we treated people who didn't have amyloid buildup in the brain. There was a reanalysis of the data from Neurochem and it could be that certain genetic characteristics predict a good response to treatment.
You mention the monitoring of domestic activities.
This is a study from the University of Montreal, which followed patients with a diagnosis of mild cognitive impairment. Adding questions on daily activities such as housekeeping, cooking, shopping, washing, phone use, medication, budget management, and transportation greatly improves the ability to predict progress. cognitive impairment.
You mentioned the possibility that a fat-based "ketogenic drink" developed at the University of Sherbrooke could also contribute to the war against Alzheimer's.
There was a proof of concept, it seems like an intellectually stimulating drink. We talk about it a lot in Europe.
The pandemic has forced neurologists to find ways to view their patients from a distance. Does it work ?
For nine months, we have been doing virtual tours with all the people we already know. We have developed the validity of the tools and tests that we normally do in person. It works quite well and it will be quite useful afterwards with the elderly who have difficulty getting around. We have found ways with tablets, drawings from a distance. My hope is that this will make up for some of the delay that we have taken in assessing new patients over the past year. We may be able to do a pre-selection online. Normally, people who complain of memory problems are seen in three months, here we are at one year. There has been a lot of shedding in memory clinics. It is another silent disorder of the pandemic, which is less talked about than the postponement of cancer care and surgeries.
Is there anything new in terms of reducing the risk of Alzheimer's?
There is a lot of work on hearing. There is a growing body of research showing that treating hearing problems with hearing aids reduces the risk of dementia.
Alzheimer's in numbers
1 in 600 people will be diagnosed with Alzheimer's in their 60'se year
1 in 34 people will be diagnosed with Alzheimer's during their 85e year
Source: JAMA


www.lapresse.ca