Sofía's story is more like fiction than reality: a Sevillian gentleman meets a poor girl who works on his farm and they both fall in love. Out of that love arises an illegitimate creature, a bastard that his family refuses to recognize. The girl is disowned and the child grows up without a father. Now, in her 70s, Sofia claims what, as a direct descendant, belongs to her: an inheritance of about 12 million euros. The trial begins this Wednesday. "I'm nervous", Sofía acknowledges EL ESPAÑOL.
This story begins in El Coronil in Seville in the early 50's. It all started when Ana Rosario Reguera She started working as a domestic worker at the El Hornillo farm, owned by the Count of Maza but that the family Benitez-Cubero had rented to supply fodder for livestock. There Rosario and José Benítez-Cubero. She, poor and with hardly any education; he, from one of the richest families in the Sevillian countryside. They were both in their early twenties. They fell madly in love.
They began a furtive relationship that lasted for five years and ended abruptly with her pregnancy. The cattle family then removed Rosario from the service with the threat of disinheriting their only son. "My paternal grandmother asked my mother if it was a boy to give it whatever name she wanted, but if it was a girl call her Sofia, like her, the family name of the Benítez-Cubero ".
It would bear the family name, but not the last name. That would be achieved much later. "I was born in Seville, in the hospital for the poor. I grew up without a father and without a mother, because two days after I was born I was already with my uncles and grandparents. In those days it was frowned upon to become pregnant with a young man, "explains the woman with a strong Sevillian accent. "When I was little, my uncles were my parents. They were the ones who raised me ".
From a very young age, Sofia was known as the Cuberita. When I was seven years old, leaving school, "a very neat man" used to visit her taking pictures of him. One day he commented on it at home. "My uncles knew who it was." Little by little, Sofia began to understand who this man was.
The girl was nine years old when she went to live with her mother, Rosario, who had already rebuilt her life with another man in Lora del Río (Seville). His biological father also married and his stepbrother, José Benítez-Cubero, was born, the only legitimate son and heir of the Benítez-Cubero, and the same one with whom he now has a lawsuit and who denies that Sofía is his sister. However, a court already ruled in 2015 that Sofía was José's daughter and currently bears his surnames. The DNA tests proved it.
"The only thing that has not changed and will not change in my life is that I will vote left, always on the left, "Sofía told this newspaper when it was recognized that she was the daughter of Benítez-Cubero. The woman is an activist and her daughter is deeply involved in Podemos politics. It is common for him to make pilgrimages to Cuba.
Without a day there is no wage
Let's go back to the past, to the life of the young Sofía in Lora del Río. It was there that the young girl saw her maternal half-brothers born. And it was also in that place that he received visits from his biological father. It was relatively common. "My mother took the three of us, dressed us the best she could, and took us to see my father. He gave me kisses, while the others [sus hermanastros] he put his hand on their back or shoulder ".
A few years later, when Sofía was 18 and was going to go to the altar, her father wrote to her aunt, in which he told her that she did not have to worry about looking for a house, that he would wear it. "My aunt said no". A show of class pride, that If you want something, it's going to cost you; what without a day there is no wage.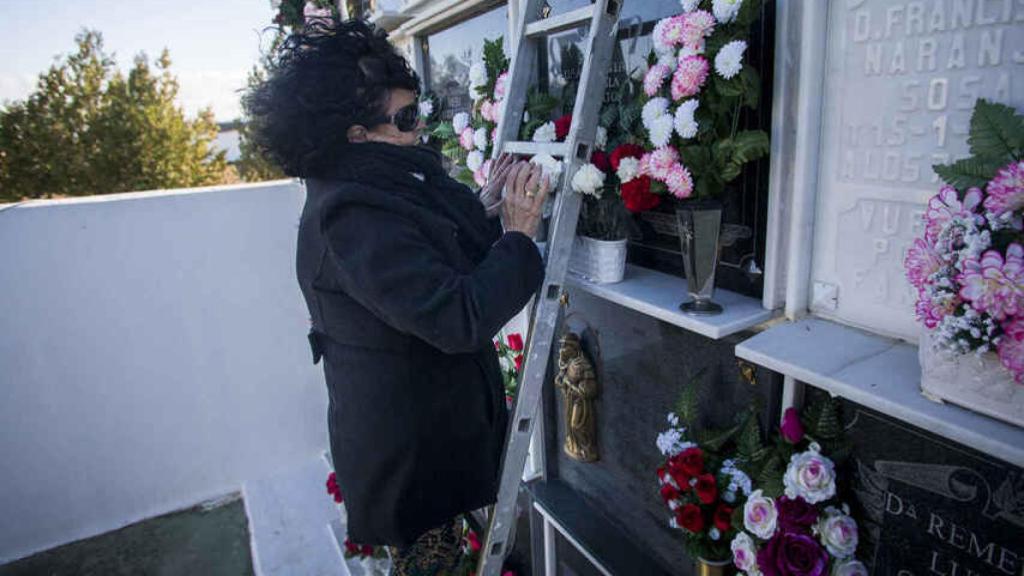 "My grandmother always wanted to give me some studies. They were people of a lot of money, of a lot of status. She spoke with my teacher, and my teacher with my aunt ". But his biological grandfather was "that way" and objected. For Sofía to study, someone from the farm was going to lose her job, to save a salary and pay for her studies with that money. In the end, he never studied.
However, years before, José did manage to get money to his illegitimate daughter, Sofía. "I have hello good. I thank God that I had my aunt, who was my mother, and my uncle, who was my father. I didn't need a house or anything. Although we do miss having a father ".
Now, so many decades later, Sofia lives with a pension of 600 euros. Her husband charges the same. "For both of us, we have to live. But I need it for my children ". Sofia has three children, ages 50, 45 and 38. The two men work on the road. The daughter, as we have named, is deeply involved in politics.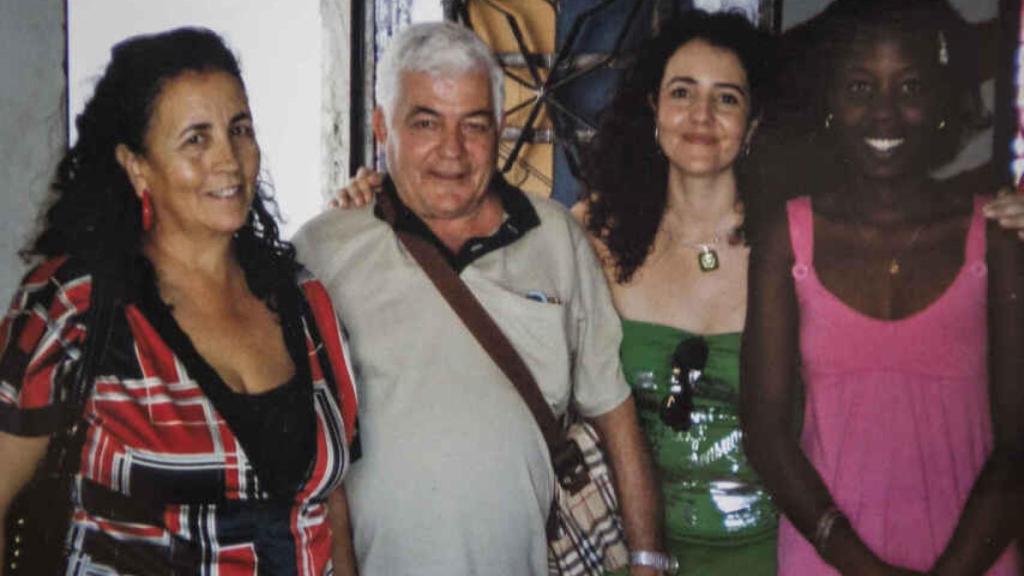 Sofía's family has always been dedicated to the fields, to working land that has never belonged to them. That is why Sofia is so left-wing. Before I voted for the United Left; then to United We Can. And their high-ranking surnames haven't changed that. If he wins the fortune that is played in the courts, will he change political side?
—If you win the trial, what will you do with that money?
—Oh, buy a little farm and put to my children, that one gets up at four in the morning to drive a truck until late in the afternoon.
Fernando Osuna, Sofía's lawyer, is confident that he can win the trial that begins this Wednesday. It ensures that there are favorable cases in which the plaintiff has come out winning. "I have many and we have obtained very important cases. We have the case of the red duchess, that of Medina Sidonia. It was a similar case. Instead of being a rustic farm it was a rural area in Madrid. The owner's son left a pregnant employee. And equal".
—Fernando, do you think you will win the case?
—Man, it's daughter. And the children have the right, at least, to the strict legitimate, that is, to a third of the inheritance. The rich brother makes arguments that are very flimsy.
This Wednesday begins the trial between two brothers (or half brothers) who ran very different fates due to the origin of their mothers. Now justice will determine if their days will end with similar fortunes or if an inequality that has lasted all their lives will remain.
Reference-www.elespanol.com