Have you seen this ad where a man prefers to play games of chance online, his eyes riveted on his laptop, rather than going to help out his pregnant blonde stranded on a country road?
Have you seen the one where two police officers arrive at a couple of suburbanites, in the midst of a pandemic? "There is action here! One of them drops, looking suspicious. "Well, we're having fun," the woman replies. It looks like a big party illegal, seen from the outside, but we only play online …
Have you seen this Casino de Montreal ad from a distance, where Boulette la Pussy harasses the croupier? "Dumpling, you're tanning, there", gently scolds his mistress, biting a carrot stick.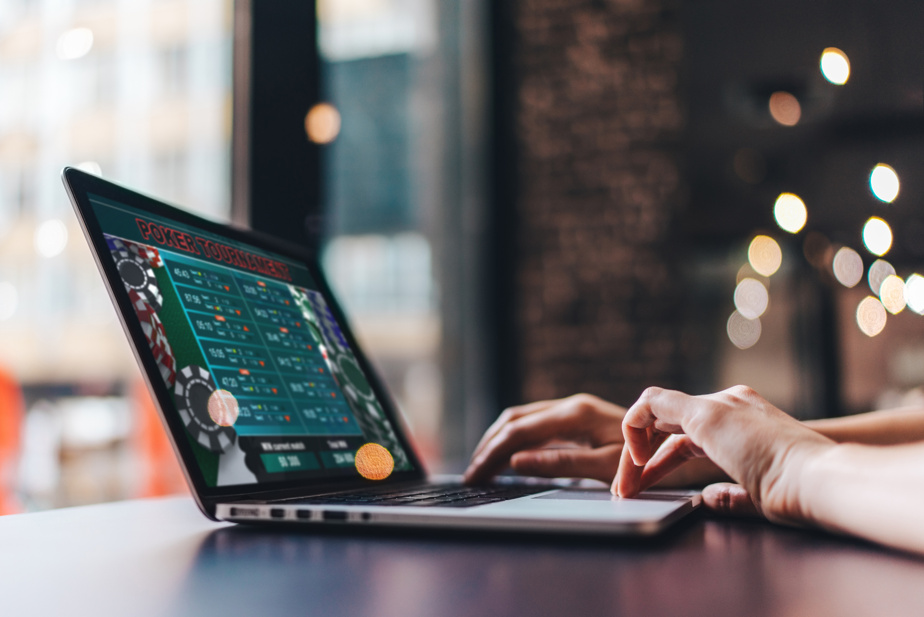 Michelle saw them, these ads.
And it cost him dearly.
Michelle is 79 years old. "And a half," she says on the phone. For the past five years, she has lived alone in a private seniors' residence in Nicolet, near Trois-Rivières.
Since the pandemic, Michelle has been more isolated than ever. She is bored. And the game's demon is on the prowl. "At some point, oops, the commercials started coming out, around the holidays. I hooked. As soon as I see one, it comes to me. "
In January, she gave in to temptation. She started playing online. "In ten days, I had spent a dozen thousand. "
In February, she did not pay her rent. She was incapable of it; she had burnt all her savings.
* * *
"The pandemic has caused a boom in compulsive gambling," headline The news in its February issue. We learn that the revenues of Loto-Quebec's online casinos jumped 132% during the first six months of 2020, to reach $ 106 million. Quebecers also wagered 61 million in online games of chance. This is four times more than during the same period the year before.
Read the report by The news
Even though casinos and bars are closed, even though the sale of lotto tickets has been suspended in convenience stores for months, the crown corporation has been able to save some of its stake by attracting thousands of players online.
Except that she is not the only one to note a change in the gambling habits of Quebecers.
At Maison Jean-Lapointe, the vast majority of compulsive gamblers who sought help before the pandemic were addicted to video lottery terminals.
Online gamers were rare. "I saw it once in a while. It was not yet worrying, "says Anne Élizabeth Lapointe, Executive Director of this organization that helps victims of addiction.
Now, 90% of players who knock on the door of Maison Jean-Lapointe have online gambling problems, she believes.
It is too early to tell if the number of problem gamblers has exploded or if they have simply migrated to online gambling. Butme Lapointe is worried.
The coronavirus pandemic is likely to lead to another.
* * *
"I'm unstoppable," Michelle admits. If I start playing, I will play until 3 am, there is nothing else that exists… "
In a few clicks, she finds herself at the casino. The dealer appears on the screen. Playing has never been easier. To lose either. All she has to do is enter her credit card number. Bingo.
All the criteria are there for the person to quickly become dependent. She can play 24 hours a day; it can do it from a phone, laptop or tablet; she can isolate herself to play …
Anne Élizabeth Lapointe, Executive Director of Maison Jean-Lapointe
Michelle was hooked on video lottery machines in bars 30 years ago. She hadn't played since her last bankruptcy. "I had been wanting for five years …"
And then there was the pandemic. And the advertisements.
* * *
Loto-Québec's ads feature people who have fun playing – so much so that the police show up and they neglect to rescue a pregnant woman.
"Loto-Québec is the only crown corporation that has carte blanche in terms of advertising," says Mr.me The point. There is no framework, no regulation. She can do whatever she wants! "
She points out the obvious: compulsive gamblers have no fun. Not at all. They have an addiction problem.
Loto-Québec's pubs are as out of touch with their reality as those where doctors praised the merits of Camels in old magazines.
Cannabis advertising is prohibited. We regulate the alcohol advertisements a little, but none of the gambling advertisements. For me, this is nonsense.
Anne Élizabeth Lapointe, Executive Director of Maison Jean-Lapointe
* * *
"Loto-Québec is in competition with hundreds of unregulated sites. These unregulated sites almost all advertise very aggressively on the web in a targeted fashion and in most media, "writes Marisol Schnorr, head of the public affairs department of the crown corporation.
"Loto-Québec's mandate is to channel the gaming offer on lotoquebec.com and to make online players aware of the importance of playing on its site, which is legal, honest and safe. "
I understand the logic. It's the same as with cannabis: people will play, anyway. Better not to leave the field open to profiteers who will have no qualms about siphoning them off to the last penny.
Take Michelle, for example. A long time ago, she was able to self-exclude from lotoquebec.com. In January, she lost everything while playing on illegal gaming sites.
Loto-Québec is therefore not responsible for its misfortunes, except for one thing: it was the public service companies that woke up its sleeping demon.
Dumpling, she finds it tanning cursed.


www.lapresse.ca