Because she was infected with the coronavirus, Brigitte Macron would not have worn a mask when visiting sick children? This is the bad analysis circulating on the Internet, from a screenshot from a TF1 newscast, showing the wife of the President of the Republic without a mask at the bedside of a hospitalized girl.
FAKE OFF
Brigitte Macron, who confirmed having had a "median form" of Covid-19 during the Christmas holidays, was indeed invited to the 20 hours from the first channel on Sunday. She presented the new Yellow Parts operation in favor of sick children, a dematerialized operation this year due to the health context. During her intervention on set, a picture showing her at the bedside of a girl was shown in the background.
But this photo is much older: it was taken a little over a year ago, on January 8, 2020, by Ludovic Marin, an AFP photographer. A photographer from the Sipa agency also photographed Brigitte Macron during this trip: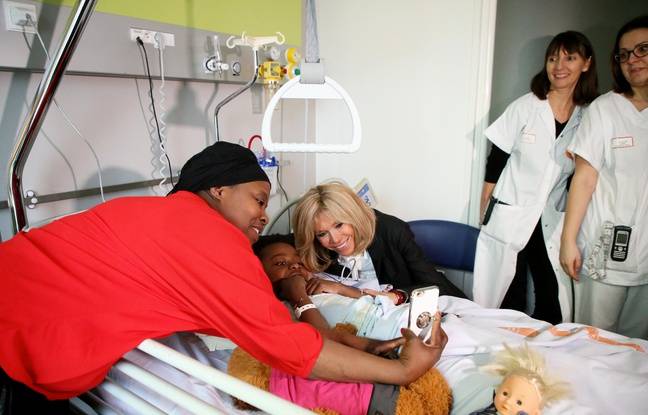 Brigitte Macron then paid a visit to the Orléans hospital center with Didier Deschamps during the launch of the 31st operation of the Yellow Pieces.
At the time, wearing a mask was not compulsory for visitors to hospitals. China had alerted the WHO to the development of a new disease – Covid-19 – only eight days previously and will only communicate on a first death three days after Brigitte Macron's trip to Orleans.
A similar controversy had already targeted the president's wife in October, when an old photo showing her without a mask during an official ceremony was hijacked on social networks.

Reference-www.20minutes.fr