(Mexico City) Mexican President Andres Manuel Lopez Obrador on Friday accused the DEA, the US anti-drug agency, of fabricating evidence against former Defense Minister Salvador Cienfuegos, arrested in the United States for drug trafficking before to be sent back to his country to stand trial.
The Mexican government "approves, endorses and supports" the decision of the Mexican prosecution "not to uphold the accusation fabricated against General Cienfuegos by the American agency in charge of the fight against drugs, the DEA", declared during a press conference Mr. Lopez Obrador.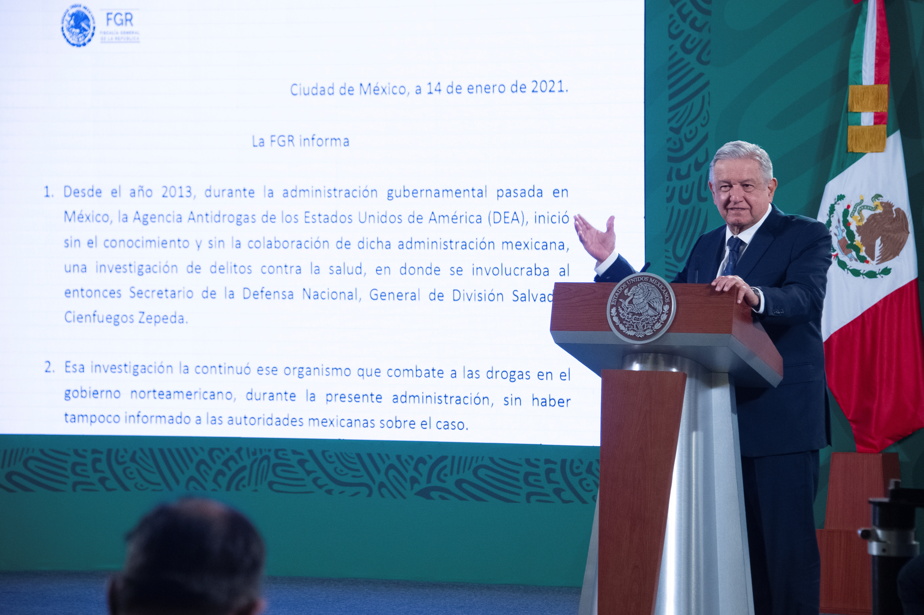 Former Defense Minister (2012-18) Salvador Cienfuegos, 72, was arrested on October 15 in Los Angeles before being repatriated on November 18 following an agreement between the two countries.
"We must put an end to corruption," said the Mexican president on Friday, but "there can be no reprisals, no revenge and we can not invent crimes, no one should be treated in this way", he asserted.
On Thursday, the Mexican prosecution concluded that "General Salvador Cienfuegos Zepeda has never had any meeting with members of the criminal organization that the American authorities have investigated. […] He also did not have any communication whatsoever with them, and did not perform any acts tending to protect or help these individuals ".
American justice accused Mr. Cienfuegos of drug trafficking and money laundering for allegedly aiding a drug cartel called H-2 to "smuggle thousands of kilograms of cocaine, heroin into the United States, methamphetamine and marijuana ".
For Javier Oliva, an expert in military matters at the National University (UNAM), the DEA has not provided evidence against the former minister. This case is, according to him, "linked to the change of government in the United States and to rivalries between American agencies".
www.lapresse.ca