(Quebec) While vaccination is gradually taking off in Indigenous communities in Quebec, health authorities have to deal with an additional challenge: that of combating the mistrust of First Nations towards the vaccine. The Dr Stanley Vollant calls on Indigenous leaders to lead by example.
"There are a lot of fears", does not hesitate to say the Innu surgeon from Pessamit, on the North Shore. "The incidents of the past and the recent drama of Joyce Echaquan have left traces and increased uncertainty and mistrust towards the medical establishment," he added in an interview with The Press.
The community of Opitciwan, in Haute-Mauricie, has been shaken since December by a major outbreak of COVID-19. As of Wednesday, there were 109 cases (including 84 recovered) for a population of some 2,500 souls. However, the reception of the first doses of the vaccine was "very mixed", according to chef Jean-Claude Méquish.
"There is a certain distrust," commented the Atikamekw leader. "There is fear, the historical context and a lot of false information conveyed on social networks," he added. Of the 1,200 doses made available to Opitciwan, almost half – a total of 550 – have been administered so far.
Chief Méquish considers this result "satisfactory", since doses have also been reserved for members of the community who are in administrative segregation. As of early January, around 330 Atikamekw from Opitciwan, including children, were in quarantine following the December outbreak.
This is how the virus can spread like wildfire in an indigenous community.
The vaccine is our best weapon to prevent a massacre in our communities. […] This enemy must be fought collectively.
The Dr Stanley Vollant, Innu surgeon
The surgeon, who practices in Montreal, uses his platform to educate his fellow citizens.
"All Aboriginal chiefs, leaders and artists should stand up and demonstrate the importance of being vaccinated," he suggests. He himself received a first dose of the vaccine last week and posted a photo on social media. "I received a few dozen bad comments," he said.
"As a leader, we have a role to play, and a good leader should not be afraid of criticism," he argues.
Dealing with reluctance
In Ottawa, health authorities are also preparing to deal with this particular issue of reluctance. "We are seeing some hesitation," said Indigenous Services Minister Marc Miller at a press conference on Wednesday.
"It is difficult to generalize, since we have not yet distributed large quantities of vaccine across the country. But it is a reality with which we are preparing to deal in the next phases ", he added.
The federal government estimates that 75% of adults living in communities will be vaccinated next March.
In Quebec City, it is also estimated that community members (who are part of the fourth priority group) will also be vaccinated by the end of March. Vaccines have been administered in Opitciwan, Wemotaci and Kahnawake, as well as in Terres-Cries-de-la-Baie-James, in particular. Manawan is due to receive doses as early as next week.
Indigenous communities are highly vulnerable to COVID-19 as homes are often multigenerational and overcrowded. First Nations people also have higher rates of diabetes, chronic disease and obesity than the average Canadian population.
Ottawa admits that vaccine hesitation exists across Canada, "but [elle] may be more serious in Indigenous communities given the colonial context and the realities of systemic racism in health care ".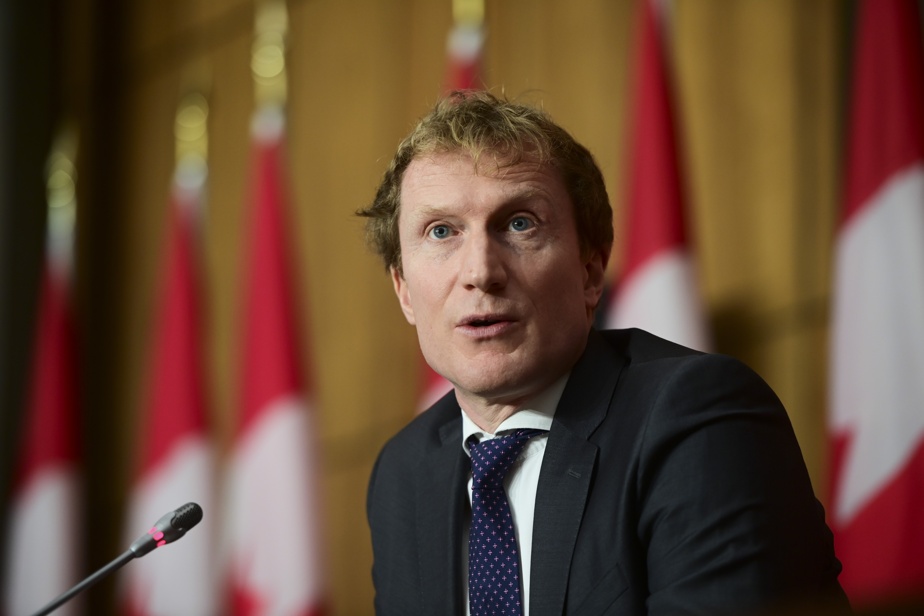 Reference is made to the treatment of "tuberculosis patients in hospitals or sanatoriums" at the time, and statements from residential school survivors "having been the subject of medical experiments" in these establishments. "Hesitation sometimes comes for good reasons," said Minister Miller.
"It could come from a grandmother's experience, for example. It's based on a reality, […] you can't just have a person they've never seen come in with a vaccine and say, 'There you go, we're giving it to you.' They want interaction, information in their language, "he illustrated.
Respond to the realities of communities
Federal and provincial authorities work closely with the First Nations of Quebec and Labrador Health and Social Services Commission (FNQLHSSC) to establish communication strategies and offer vaccination campaigns that meet the needs of the communities.
It is important to ensure that the solutions that will be proposed will respond to the realities of these communities and that they will have been approved by them, as well as the subjects of the awareness campaign and the deployment of the vaccination operation.
The office of the Minister responsible for Native Affairs of Quebec
The FNQLHSSC also produced a communication plan that will be used to support the communities. Leaders, seniors or even people who have fought COVID-19 could be called upon to participate in informative capsules, among others.
"We have to explain it well, the vaccine is there to fight," says the Director General of the FNQLHSSC, Marjolaine Sioui. "I think there was a period of a bit of fear, fear of the unknown, but we also see that people are now trying to familiarize themselves with the information available. People will also see acquaintances getting vaccinated, "she explains optimistically.
Quebec's public health asked the communities to provide them with a vaccination plan quickly. Once this plan is in hand, operations can be deployed across the province, taking into account the human and material resource needs of each community.



www.lapresse.ca