On the one hand, there is X, this child from Granby so in bad shape that he would have been said to have come out of a concentration camp. A child martyr saved by chance, after the inexplicable closure of his file by the Directorate of Youth Protection (DPJ).
On the other hand, there is Louis, 8 years old, raised since he was a baby by his grandparents in Mani-Utenam, on the North Shore. Loving, capable grandparents. The DPJ is reluctant to give them custody of Louis because of an old criminal history.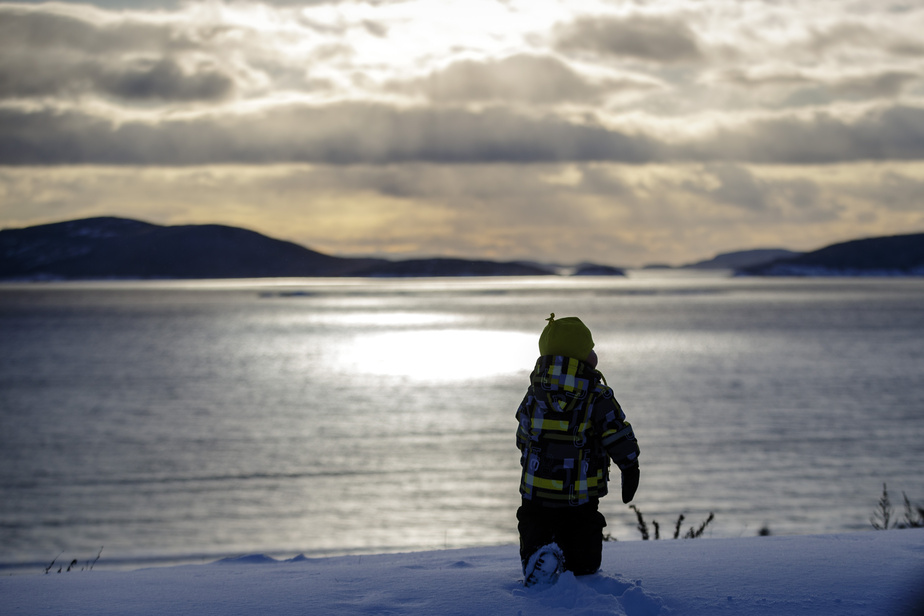 Find the mistake.
Jade Bourdages, professor at the School of Social Work at the University of Quebec in Montreal, believes she has found it. "The DYP must complete performance indicators to show that it is fulfilling its mandate, so it's a safe bet that it is going towards less serious cases," she told Press, Friday.
I can hardly believe that the DPJ can let a mother torture her child, as in Granby, to fill quotas. If so, it is truly outrageous. Let's hope that the Laurent commission on children's rights and youth protection sheds light on this subject.
In the meantime, one thing seems clear. Documented for years, even decades, by many experts and commissions of inquiry. The model of youth protection that we insist on imposing on indigenous peoples does not work.
***
On November 16, a hundred Innu gathered in front of Louis' aunt's house to protest against an intervention by the DPJ, wrote my colleague Fanny Lévesque in her report on Monday.
A similar uprising took place in September to prevent children from being taken from another Innu grandmother and placed outside the community.
Obviously, everyone agrees on the importance of protecting vulnerable children. The problem is how to go about it.
"The current system of youth protection is imposed from outside on indigenous peoples and does not take into account their conceptions of the family or their cultures," concluded Commissioner Jacques Viens in his report on the relationship between indigenous peoples. and some utilities.
The system also ignores the socio-economic context of the reserves and the devastation caused by the devastating residential school episode.
Yes, there was alcohol. There are criminal records. But many indigenous people have taken charge. This is the case of Louis' grandparents, who are raising this child like their own son and who should not be automatically rejected by the DPJ.
***
In the office of the Minister of Native Affairs, Ian Lafrenière, they say "we are looking for solutions", reports Fanny Lévesque in her report.
The solution, however, we know. The Viens report recommends that the Quebec government "provide financial and [d']support without delay and without restriction communities wishing to take charge of youth protection services ".
We know the solution, then. But far from implementing it, the Legault government has decided … to challenge it in court!
The Mani-Utenam Band Council is demanding full autonomy in matters of youth protection. It is based on federal law C-92, passed in January, which confirms the right of indigenous people to take charge of their own child protection system.
However, the Legault government is contesting the constitutionality of the law, on the pretext that this long-awaited solution… encroaches on a field of exclusive jurisdiction of Quebec.
In other words, Quebec prefers to defend its autonomy from Ottawa rather than recognize that of the indigenous peoples who live on its territory.
And while Quebec and Ottawa get tangled up in another of these constitutional quarrels of which they have the secret, aboriginal children continue to be torn from their families, from their communities.
***
Children from Mani-Utenam are four times more likely to be placed in foster care than children from Côte-Nord. In other communities, the rate is eight times higher than the Quebec average.
Inuit children meet far, very far from their villages, sometimes as far as Montreal. They are brutally cut off from their language and their traditions.
By uprooting these children from their community, "the youth protection system perpetuates – from the point of view of many – the deleterious effects of the residential school policy," writes Jacques Viens in his report.
We gave up on "killing the Indian in the child", as our ancestors sought to do by forcing generations of native people to attend residential schools.
But we still practice a modern form of assimilation by entrusting these children to Quebec families. Even if it's unintentional. Even if we do that "for their good".
Native people have said for a long time that these methods do more harm than good. They even went to the streets to block interventions by the DPJ. It is about time we listened to them.
Starting by giving up this legal challenge, which amounts to saying that only the state is competent to take care of indigenous children. As in the days of residential schools.
(RE) READ our article "A new horror story in Granby"
(RE) READ our interview with Jade Bourdages



www.lapresse.ca