Vox did not like the interview that his militant Sayde Chaling-Chong gave to EL ESPAÑOL on October 10. The Cuban is one of the best known faces of the internal dissidence of Abascal's party. He declared to this newspaper that the party was becoming a vertical populist structure. In something that he had already suffered in his native Cuba with Castroism. In the national direction of Vox they have taken measures: they have just started a disciplinary file.
It is a short text. It is dated November 16, 2020 and occupies just over 20 lines. There is attached the link to our interview and the measure is justified arguing that Sayde has disqualified and undermined the dignity of the party. They speak of a direct attack against the ideology of Vox. The response of the still Cuban militant has not been long in coming: he has counterattacked with a 12-page appeal explaining in detail both his intervention and the irregularities he has detected. Still no reply.
This may be the end of Chaling-Chong as a party member and he knows it. Because these files usually lead to expulsion. He is not afraid either and predicts that the issue will end in court. The Cuban musician once again challenges the leadership of his party by speaking again with THE SPANISH.
The happy file
Dice Sayde Chaling-Chong (Havana, 1980) that the email that Vox sent him with his disciplinary file made his day. A morning of frenzied activity came to him: "I had gone to an administration office to do some business and I left there pissed off by the many obstacles that they put you to do a paperwork. Right at the exit I stopped on a bridge. How to unload the rage, you know … and look, at that moment I received an email from the party telling me that I am on file "
He confesses that he laughed out loud. "Later I called friends and colleagues to show off the file. They have finally filed a file on me, how cool", Serie. Because Chaling-Chong admits that he was "looking forward to having one opened for me. To be able to defend myself and to be answered about some irregularities that I denounce and that have not yet been clarified ".
The file has come to him after granting an interview to a medium like EL ESPAÑOL, vetoed by Vox. And it says verbatim that the following:
"That, in the interview granted by D. Sayde Chaling-chong García in the middle of
communication El Español, of national repercussion, demonstrations are held in
that the image and dignity of the Party, its affiliates and members are disqualified and
which constitute a direct attack on the ideology of the Party. In this interview it is damaged
seriously the image of the Party accusing it of pyramidal, populist and
comparing the Vox project with communist dictatorships like the Cuban one
in addition to equating the organic and / or elected positions of the Party with leaders and
dictatorial bodies.
SECOND-. That, as indicated in the heading of this resolution of
initiation of file 2020/124 the member of this Committee, Mr. Juan Cremades,
abstains from intervening in any phase of this proceeding.
THIRD-. Mr. Sayde Chaling-Chong García is an affiliate, therefore, this Committee of
Guarantees is competent to study and examine the facts reported in
relation with the rights and obligations of the affiliates contained in article 8 and 9 of
The statutes.
FOURTH-. According to the complaint, the facts stated could be
constitutive of the violation of your duties and obligations as a member
contemplated in article 32 of the statutes.
The Guarantees Committee, after examining its competence, and the evidence provided, by
unanimously AGREES:
Initiate disciplinary file 2020/124 with the communication to the interested party of the
opening of the same and grant a period of 10 days to make the allegations that
consider appropriate and provide the evidence to support their arguments ".

Tap milk
This kind of comic opera in four acts confirms, says Chaling-Chong, "everything I said in the first interview: that in this game you cannot disagree with what the management says without this having dire consequences. This is like North Korea: do not criticize the leader. It happens as in Podemos: whatever the leader says, there will be a mass of people clapping and cheering. This is populism ".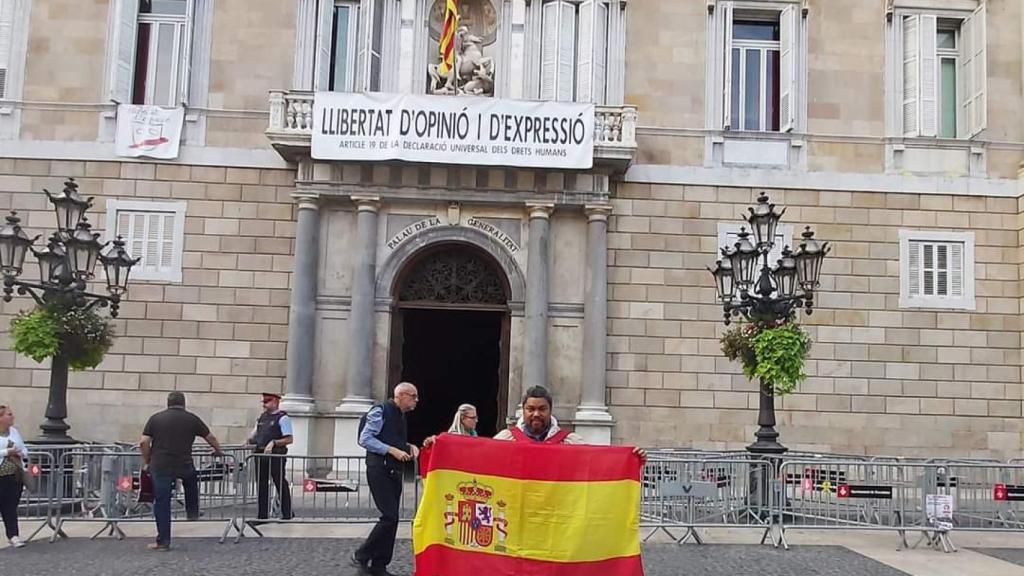 To illustrate how much he thinks this situation resembles the Castro Cuba from which he escaped, he tells an anecdote from his times in Havana. From when the communist regime had a cow named White Udder which broke all world records for milk production. The animal lived between 1972 and 1985. Its prodigious productive capacity made it a true icon of the Castro dictatorship.
"One day Fidel came out to announce to the whole country that very soon, the taps in Cuban houses were going to give milk. You don't know how Fidel's supporters applauded. Milk straight from the taps! What a marvel, another achievement of the regime! Then you think a bit and you realize that it is impossible. In a country like Cuba, with the heat it is doing, you cannot set up a system to refrigerate all that milk so that it does not go bad or fill with ants. Obviously the taps in Cuba never gave milk. But you don't know how many people applauded Fidel for that "great idea." Well, the same thing happens in Vox: no matter what the leader says, they will celebrate it. If Abascal comes out saying that the taps in Spain are going to give milk, they will applaud him. Critical thinking is lacking, because the critic is taken out of the way ".
The origin
Returning to the record, Chaling-Chong believes that "he has the route he has, because he is wrong from the beginning. The Guarantee Committee, which is the one who opened it to me, does not have the power to initiate a file like this if there is no prior complaint. I want them to tell me who has reported me ", he explains.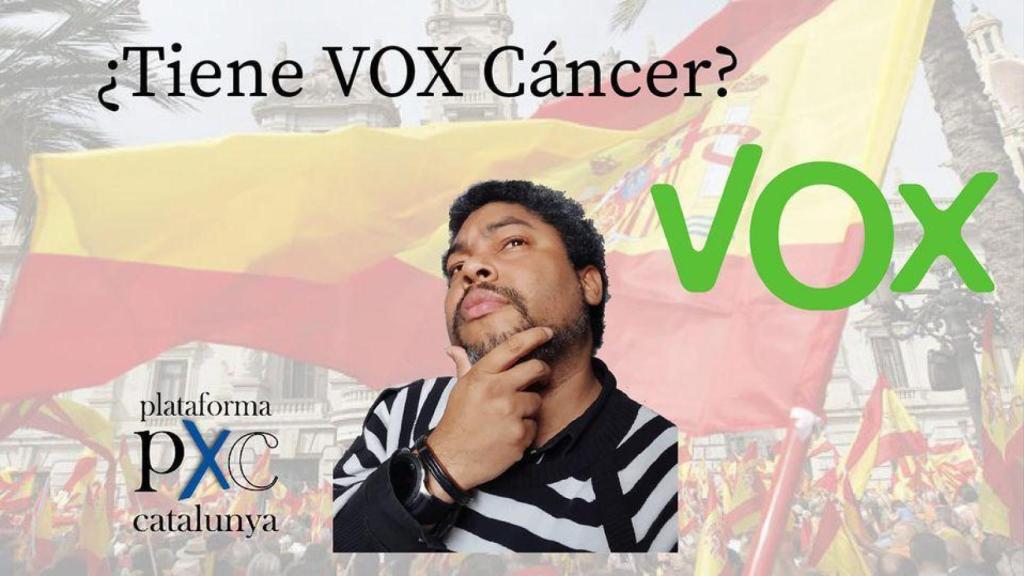 The second point of the file speaks of a certain Juan Cremades abstaining from participating in the procedure. And that is one of the keys to the beginning of Sayde Chaling-Chong's confrontation with his party. The Cuban sums it up: "I denounced that Juan Cremades (Vox Barcelona), who was a member of the Electoral Committee (CEL), was also part of a candidacy. You cannot be judge and party. I demanded that they explain when that man was inhibited, because if there are incompatibilities he has to be inhibited. But that does not appear in any charter of the Electoral Committee. They told me yes he did. But, do I have to believe it on their word, if they didn't even leave it in writing? His word is not worth me ".
The Cuban laughs when remembering that when they responded to that email in which he asked for explanations for the controversy of Cremades, "they started with a 'Good afternoon' although they sent it to me at eleven-odd at night ". And that, most importantly, in no case did they know how to document Cremades' alleged inhibitions.
Sayde also points out that "I cannot trust a committee in which Marta Castro is, who is a person who will be prosecuted for an alleged crime of document falsification. For this reason, because the CEL never documented me that the Mr. Juan Cremades had been inhibited. For the hundreds of irregularities that have been denounced, anomalies of which I have extensive knowledge in many cases and that have never been addressed. For all that I appreciate in a very evident way they are not a competent and reliable body ".
"Because they don't have the power to file a file for me, because they made the wrong articles when they answered me, because I didn't tell a lie in the interview… For all that and many more things, seeing the file I think they have a hard time getting it done . But since they are an authoritarian organization, they will end up expelling me. This will end in the courts and there I will end stepping on the party's head and dragging them through the mud", He warns.
Conclusions
Chaling-Chong goes on to point out what he sees as a downgrading of the party and its founding manifesto. "They said they were coming to put an end to the beach bars and Abascal has just opened a foundation. If not the foundation, the union. They have quickly adapted to the system they came to fight. They said they did a collection to raise funds against coronavirus and coincidentally, they have all ended up in organizations related to Vox. Like those, many ".
"Abascal got angry with this because I have put it in front of a mirror. I have pointed out all your contradictions. Coletas criticized the case, but in the middle of the pandemic his case was caught. You're not going to lead by example like this. But since he has an entourage that always laughs at his thanks, this is going to increase. Now they are going to load the primaries within the party because they have realized that there are people who ask them for explanations and transparency. That doesn't interest them. All the dissidents have been charged. The only non-official candidate who won those primaries was Enrique Vivero in Malaga. It has not taken him a month to resign because they have not let him work. Anyone who does not go through Abascal's ring is subjected to the inquisition of the party ".
"To progress in Vox you have to be like those four monkeys: the one who does not see, the one who does not hear and the one who does not speak. I say four because Vox would have to incorporate the one that covers the nose. Because now it smells bad. It smells of pure populism, I know what I'm talking about. You have to cover your nose to avoid noticing the stench of your colleagues who 'die' trying to do things right.
And although he assumes that this file will end with his expulsion from the party, he is clear that "I am not going to stop doing things. If I approached politics it was for that. To make. Because in Cuba I can't do it. I owe so much to Spain… It is a country with all the freedoms guaranteed. With its failures, like all. The Spanish people are smart and emotional. It will end up punishing Vox for deceiving us. This is what I would say to Abascal if I came across him: How cheeky you are, man. You have deceived us ", concludes. Deceived by Vox and by Abascal, but with the same desire to stoke any populism that threatens freedoms in Spain. Vox is about to kill his black sheep, although he does not intend to make it easy.

Reference-www.elespanol.com
The Canadian News
Canada's largets news curation site with over 20+ agency partners