Authorities report 23 new deaths linked to COVID-19 in Quebec, including 8 that occurred in the last day. There are 1154 new contaminations on Sunday.
After a jump on Saturday, the number of hospitalizations fell by 4 in Quebec. It is specified that 49 patients entered the hospital and 53 left it.
Of the 642 people hospitalized, 103 are in intensive care. This is an increase of 4 from Saturday.
"By comparing the last two weeks, we see a [hausse] hospitalizations. We must continue our efforts to [baisser] the number of cases in order to [diminuer] hospitalizations, "Minister of Health Christian Dubé commented on Twitter.
On Sunday, 23 additional deaths linked to the virus were added to the toll. Of these 23 deaths, 8 occurred in the last 24 hours, 11 occurred between November 15 and 20, 3 occurred before November 15, and 1 death occurred on an unknown date.
Since the start of this pandemic, 6,829 Quebecers have succumbed to COVID-19.
1,154 new confirmed cases of COVID-19 were reported on Sunday. The total of contaminations now reaches 132,042 across the province.
34,217 screening tests were performed last Friday.
It is in the Capitale-Nationale where the toll of new deaths is the heaviest, with 7 deaths reported. The region also reported * * new confirmed cases on Sunday.
In addition, two deaths occurred in Saguenay – Lac-Saint-Jean, a region hard hit during this second wave of COVID-19. The Outaouais and Estrie regions each reported one new death.
The pandemic in graphics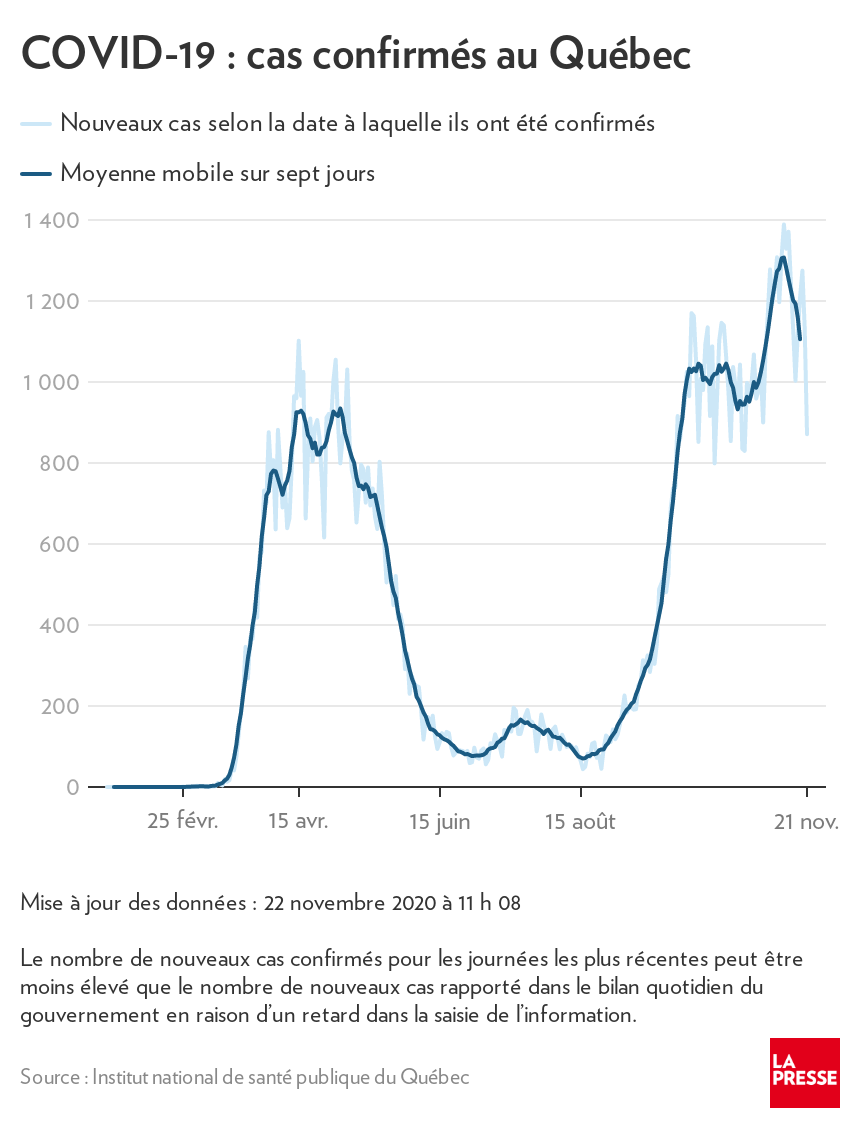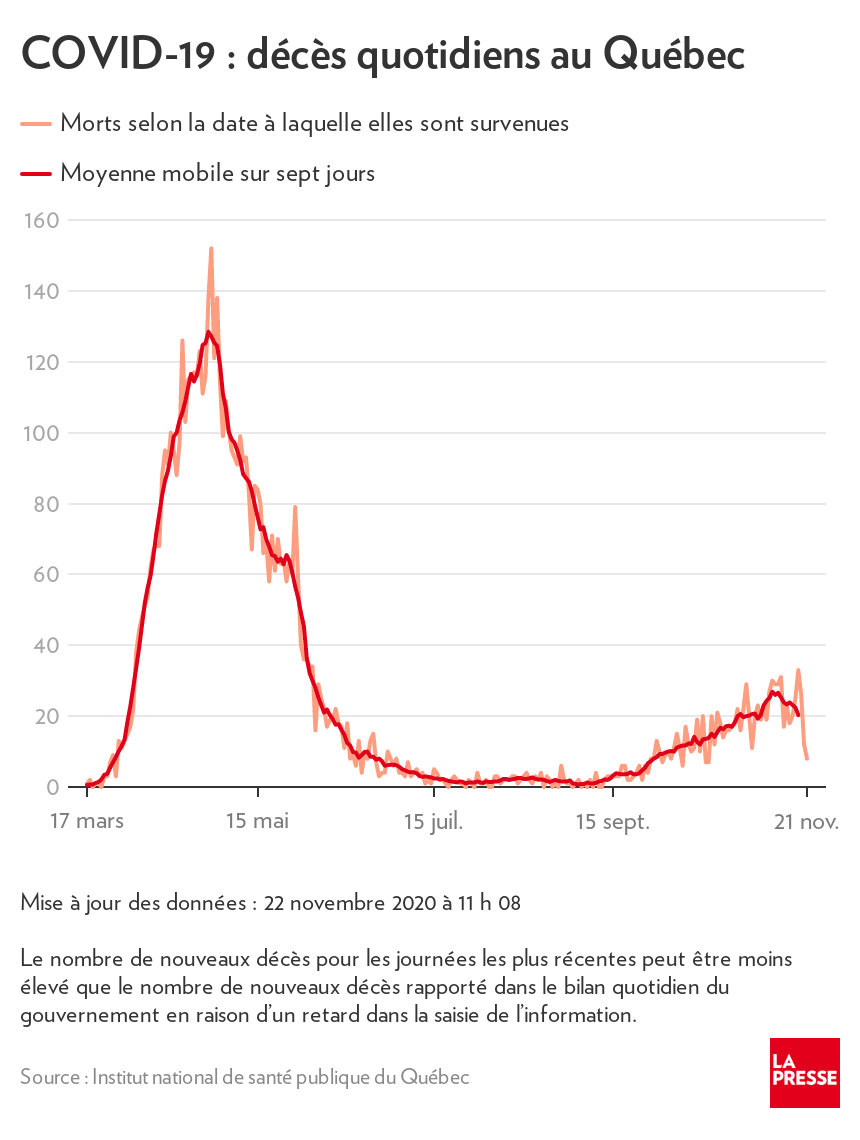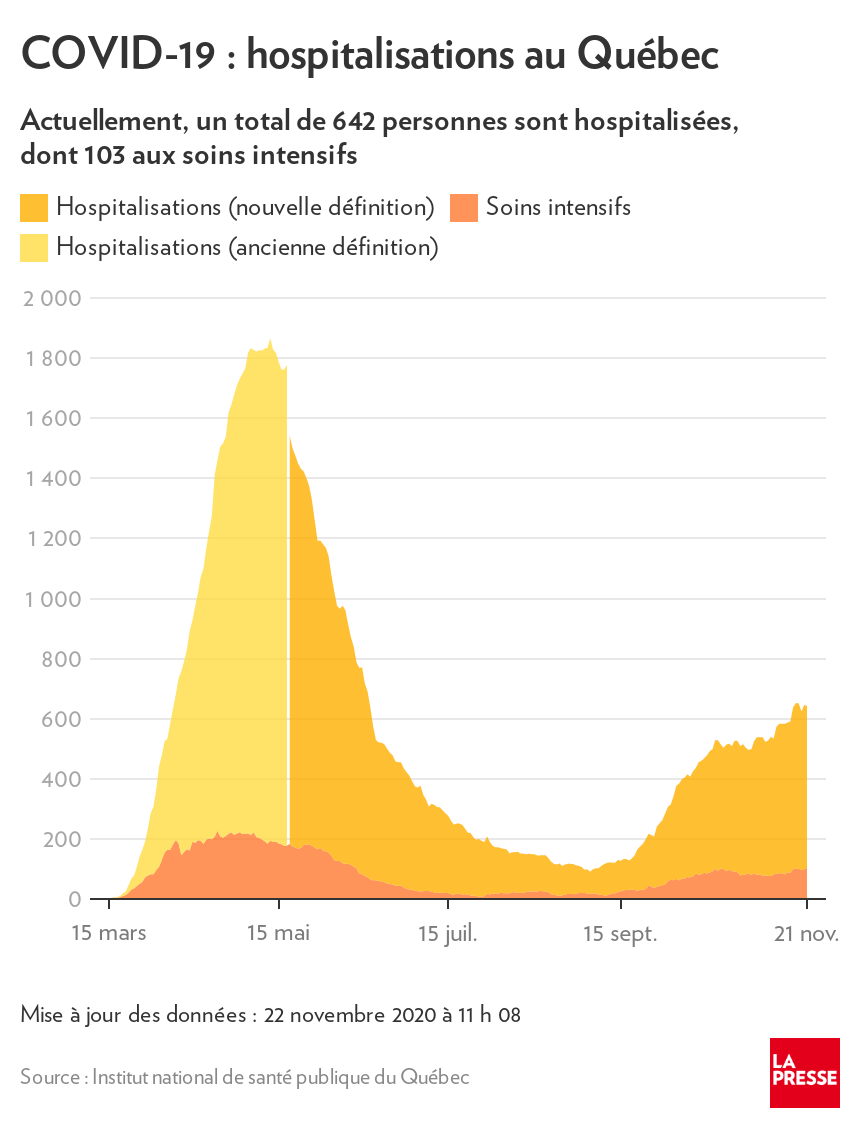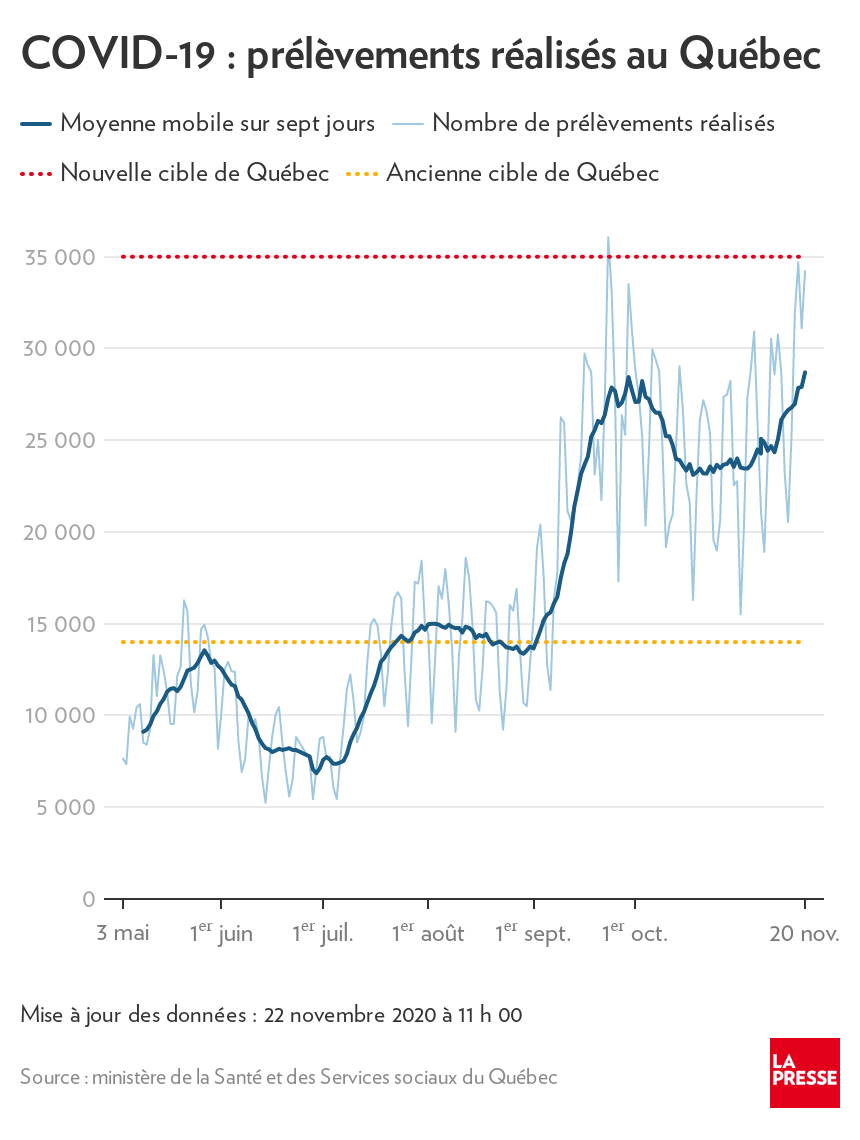 www.lapresse.ca