Nothing indicates that the pandemic and the confinement have led Quebecers to redouble their marital ardor. From phone call to phone call to the four corners of the province, the same answer, in line with the predictions of demographers: no, there is no baby boom on the horizon and it is possible that births are slightly behind. the decline over the next few months.
In a methodological document published in September, Statistics Canada noted that a majority of specialists agreed to say "that the climate of uncertainty and concern should translate into lower fertility."
Statistics Canada therefore does not believe in the minority thesis that "the confinement measures could have given rise to an increase in intimate reconciliations among couples".
Chantal Girard, demographer at the Institut de la statistique du Québec, also doubts that a baby boom will occur when we have passed the nine-month pandemic milestone. The level of births has something cyclical, and even before COVID-19, she notes, we were not heading for such a fertile year. "From May, we already had a drop from 300 to 400 births per month," says Mme Girard. In recent years, there has also been a slight decline in births. Last year was an exception: it was the first time since 2012 that there was an increase, of 400 births. "
Even if the two events are far from being comparable, it should also be noted that, contrary to popular belief, there was no baby boom after the ice storm of 1998 either.
Studies carried out on this cohort of babies and on the effect of ambient stress on their health may have wrongly led to believe that the fertility of Quebecers was in the carpet at the time.
Statistically, it will not be until April or May that the Institut de la statistique du Québec will really know what the impact of the pandemic has been on the birth rate.
But in the meantime, phone calls to obstetrics around the province are all showing the same result: pregnancy follow-ups are certainly not on the rise, and in places they even seem to be on the decline.
The good moment ?
With daycare services and schools closed for a long time, couples had to juggle atypical schedules, including for their sexual activities when they already had kids at home (go to bed later, a child on extended vacation ). When pregnancy did, was it a good time after all?
All of the women we spoke to noted that follow-ups had been less tight because of the pandemic.
For her part, actress and host Julie Ringuette, who had to undergo fertility treatments for her first daughter and who found it difficult to believe that she was pregnant again, says she did not hear the heart of her baby before three and a half months of gestation. "I had a phobia of it. Is there really a heart? Or two ? "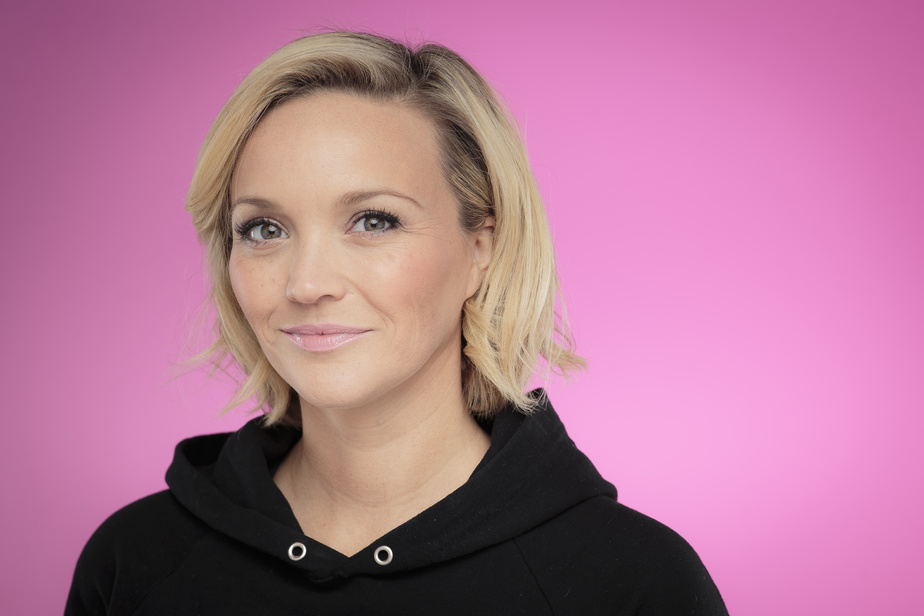 At the very start of the pandemic, we did not know the effect of COVID-19 on the fetus, so my doctor, who was otherwise overwhelmed, told me to be patient and wait, especially since 'she knew I had a healthy lifestyle.
Julie Ringuette, actress and host
For his part, Olivier Lapierre, whose wife was about to give birth at the time of this writing, found it difficult to miss ultrasounds. "As a father, pregnancy is a bit intangible. You see your partner's body transforming, but the first heartbeat is important, it makes it so real. "
Bianca Farinacci, who is 32 weeks pregnant, had her ultrasounds at a private clinic and her husband was able to attend. But she, too, was worried about less tight follow-ups than they normally would have been. "I was told that since the pregnancy was going well, it was not necessary for me to introduce myself in person, that it would avoid too many people in the waiting room. Fortunately, if there was a problem, I could call my doctor. "
Childbirth is also more stressful during a pandemic. Giving birth with a mask, as it is possible that it happens, is not the image I had in mind.
Bianca Farinacci, 32 weeks pregnant
But being pregnant in confinement has certainly had its advantages. "I was very happy to have this good news to announce to the grandmothers," says Julie Ringuette. I told them to stay strong and careful, that another little one was coming! "
Although very busy with work, Bianca Farinacci says she was happy to experience this pregnancy in peace, at home, in comfortable clothes. But like so many others, Olivier Lapierre and his wife are going through this pregnancy while suffering the repercussions of the difficult economic situation. "I work for SMEs, which are particularly affected. I just lost a job again, my accounting contract was terminated. "



www.lapresse.ca