The Sûreté du Québec (SQ) is asking the public for help in finding a teenage girl from Saint-Hyacinthe. Her disappearance was reported last Monday and was located the next day. His relatives once again have reason to fear for his health and safety.
Danycka Ryder-Vachan, 15, was last seen in the night from Saturday to Sunday, around 1:30 am She was then on avenue Pratte in Saint-Hyacinthe.
The girl could be in Saint-Hyacinthe, Montreal or Laval, says the SQ.
She is 5'4 " (1.63 m) tall and weighs 134 lbs (61 kg). Danycka Ryder-Vachan has blond hair and blue eyes.
Among its distinctive signs, four scars are reported on the left leg.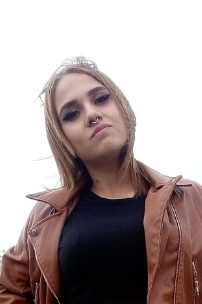 She is tattooed with a flower and the letter "R" on her right hand as well as the phrase "The suffering of yesterday is the warrior of today" on the left forearm.
Anyone who sees this teenager is asked to contact 911. In addition, any information that could help locate Danycka Ryder-Vachan can be communicated, confidentially, to the SQ Criminal Information Center at 1 800 659-4264.



www.lapresse.ca