The second wave of the Covid-19 epidemic looks different from the first. Firstly because of its particular kinetics: the circulation of the virus has accelerated slowly since August before getting carried away during the month of October, reaching in mid-November a number of people hospitalized slightly above the peak from mid-April. However, with almost equal hospitalizations, the number of people transferred to intensive care units, thus presenting the most serious forms of the disease, decreased between the two waves.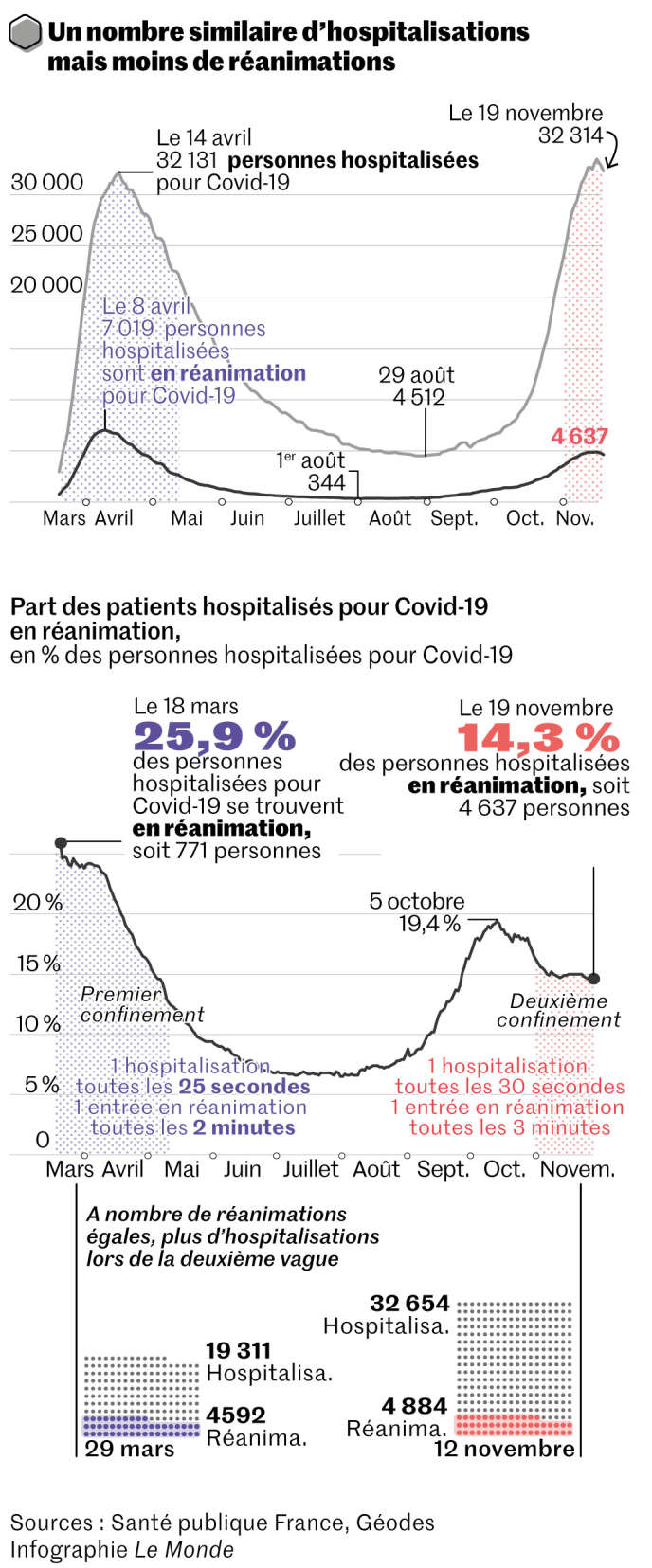 When, on March 18, 25.9% of people hospitalized for Covid-19 were in intensive care, they were only 14.3% on November 19. As a result, the current rate of deaths is also lower than the first wave: at the peak of spring, 2,171 people had died in four days from Covid-19, while in the second peak, 2,110 people died in five days.
This obvious drop in the most worrying signs of the epidemic is to be attributed in large part to the experience acquired in the care of patients by hospital staff. Already, between the start of the first wave at the end of February and its end in May, the mortality in intensive care had fallen from 42% to 25%.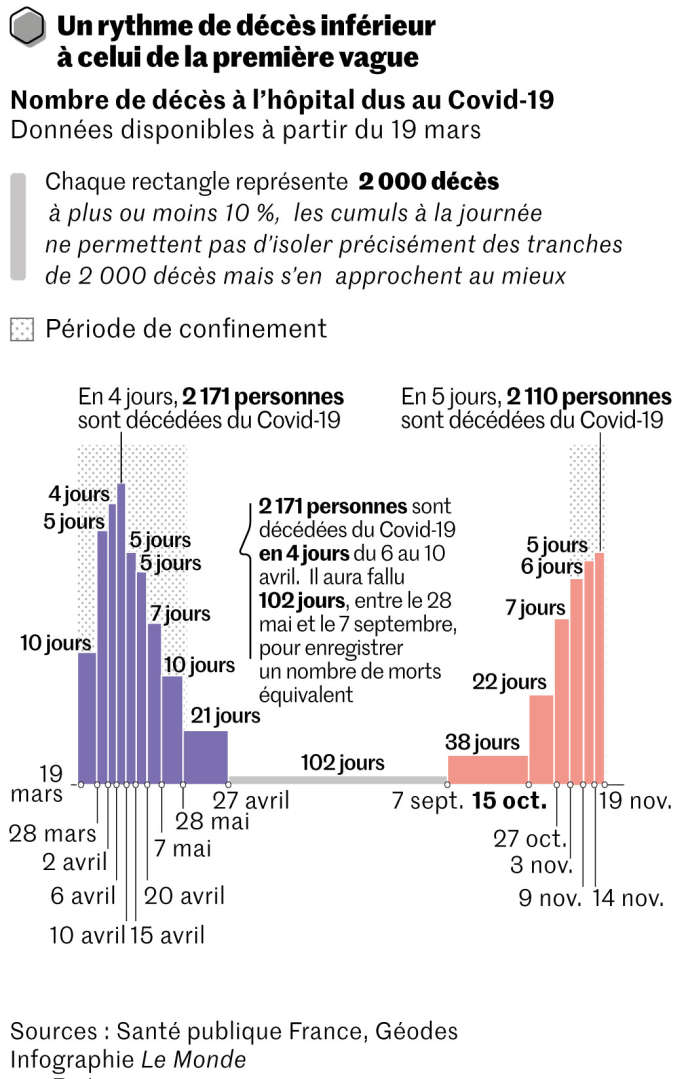 "The treatment that makes the difference are corticosteroids", explains Nathan Peiffer-Smadja, infectious disease specialist at Bichat hospital. Dexamethasone, a synthetic corticosteroid known for its anti-inflammatory and immunosuppressive effects, is indeed "Given intravenously to 90% of people hospitalized in Bichat. It is given earlier and in larger doses from the first oxygen needs ". Initial results from the Randomized Recovery trial show that treatment with dexamethasone decreases four-week mortality by approximately 11% in patients receiving oxygen. In mechanically ventilated patients, the relative mortality decreases by almost 30%.
Better management of oxygen therapy
Another important element is the prescription of anticoagulants, which prevent pulmonary embolisms, which are very numerous during the first wave. Caregivers can also count on better management of oxygen therapy, which proved its worth in the spring. For example, today, Bichat teams can administer high-flow oxygen to their non-resuscitation Covid unit, before patients' condition worsens.
You have 19.6% of this article left to read. The rest is for subscribers only.

www.lemonde.fr